Everyone is working to earn money & porn is same, let's find out How much do Pornstars make?
The porn industry as a whole was worth £75 billion worldwide in 2014, with the US the most profitable market. When it comes to the average actor's salary, though, the figure is harder to pin down.
In one of the interview Mia Khalifa – one of the industry's most famous performers – said she made less than £9,500 over her entire career. On one hand, the explosion of free porn sites has squeezed profits; on the other, social media has allowed performers to build a following, produce content and go out on their own.
Basic Guideline – How much do Pornstars make?
Here is a basic guideline of how much each type of scene pays out. Keep in mind however these are LA rates. They vary greatly depending on where you are shooting. Places outside of LA never pay these so called premium rates – and also I should mention these are the girls rates.
Solo (or softcore photo shoot only) $150 – $350
Boy/Girl $600 – $1000
Anal (b/g) $1000 – $1500
Anal (g/g) $800 – $1200
Group Sex $1200 – $2000
Double Penetration – $1100 – $1400
You'll notice ranges because it varies greatly depending on how pretty you are and how famous you are. Obviously a really pretty girl is going to get $1,000 for a boy/girl while the average girl is making $800 and a well … let's say lower end girl, she'll get the $600 rate.
These rates don't reflect first time bonuses. Often times a girl will be paid extra money by a company to get her "first time". First time you do a boy/girl, first time on camera, first time anal, first time DP – all qualify for a bonus with the right producer and your agent is the one who can negotiate these special bonuses.
From the Sources – Per Scene Income of Pornstars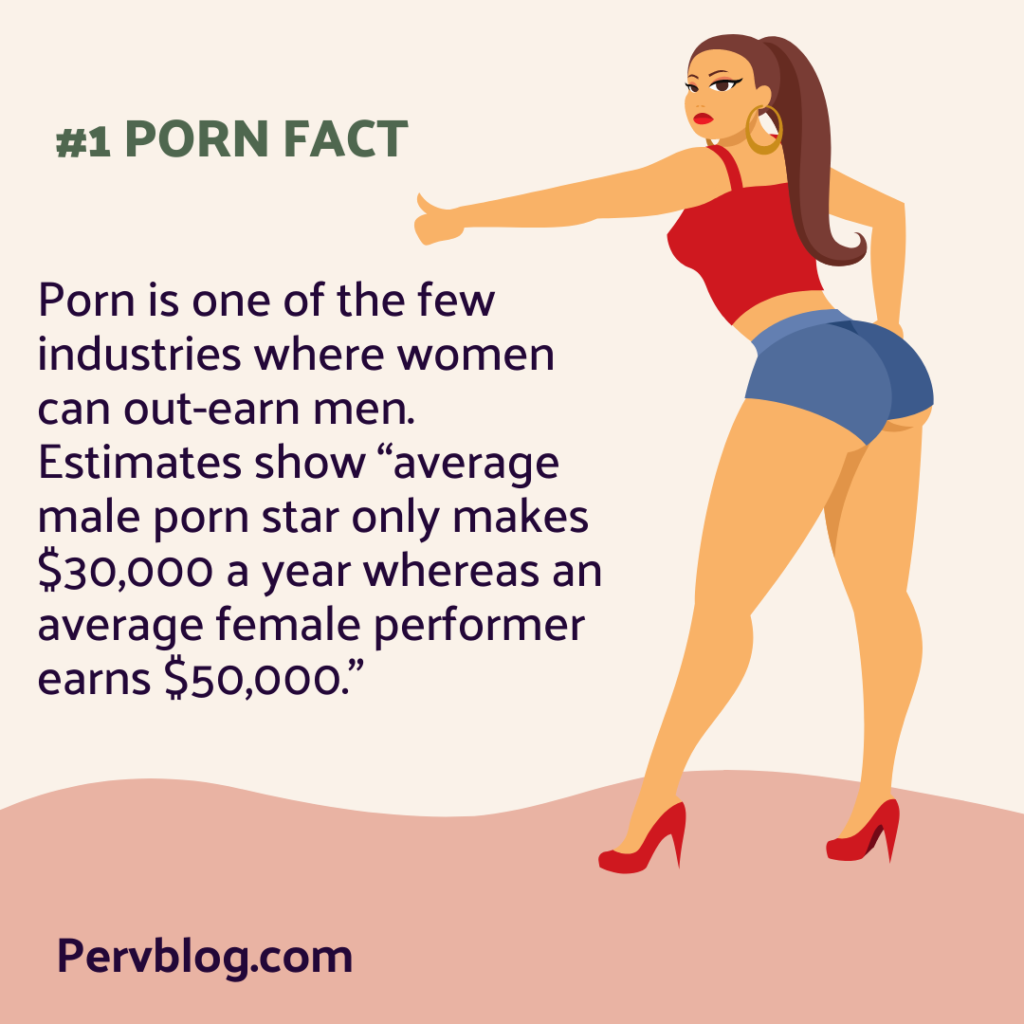 Fame in the adult entertainment industry is a fickle thing. Many performers leave the industry before anyone knows their name. Some experience a meteoric rise, only to fall in the course of a few months. Others prove eternal.
For a typical male/female sex scene, the average actress's compensation is typically between $800 and $1,000. Top-tier female performers, however, can earn as much as $1,500–and sometimes $2,000 if they're among the industry's most sought after. (A newcomer, for comparison, could earn as little as $300.) Male performers, meanwhile, average $500 to $600 per scene or day. Some can pull in $700 to $900, while the most popular male stars earn up to $1,500.
As per an Interview of Valentina Nappi – by Vice
Valentina Nappi (born 6 November 1990) is an Italian pornographic film actress and adult model. She's married and one of the most wannable adult pornstar for her on screeen attitude and that ass.
As per the real-life Interview taken of her she told the following and advised young performers what to expect from the Industry.
Source: Vice Italy
Reported List of Highest Paid Pornstars in the AV Industry
Eva Lovia
Lovia rose to fame like many mainstream celebrities do these days–via a reality show. The winner of DP Star, she was awarded a contract with Digital Playground (that's the "DP"), meaning she only shot films for that production studio. When that expired, she began shooting for Greg Lansky, owner of three of the fastest growing brand names in the adult industry. (Sales figures for its most viewed titles–or most popular scenes, since full-length features are less common–are closely guarded, per industry norms.) In just three years, though, Lovia has performed in more than 130 productions.
Abella Danger
Danger, a three-year veteran of the adult entertainment industry, has amassed a large fan base by utilizing social media to promote her brand. She tweets, seemingly hourly, to her more than 500,000 followers, promoting upcoming scenes, products, and details of her life. That direct connection with fans (and their subsequent loyalty) has made Danger one of the most in-demand performers among studios. She was the 2016 winner of AVN's best new starlet award. This year, she's up for the female performer of the year honor–the industry's top prize–from both AVN and Xbiz.
Romi Rain
Rain has a family history of adult entertainment–her mother once posed in Hustler magazine. Rain got her start as a nude model, eventually moving into the Webcam industry, where models pose and perform acts for fans online for cash tokens. Curiosity about the adult entertainment industry led her to star in her first feature and her fame escalated. Beyond the camera, Rain is a frequent feature dancer around the country and, like many actresses, has been increasingly focused on creating custom content, charging fans $20 per month for exclusive videos. (Based on current subscription numbers, that venture alone brings her an extra $52,00 per year in gross revenue.)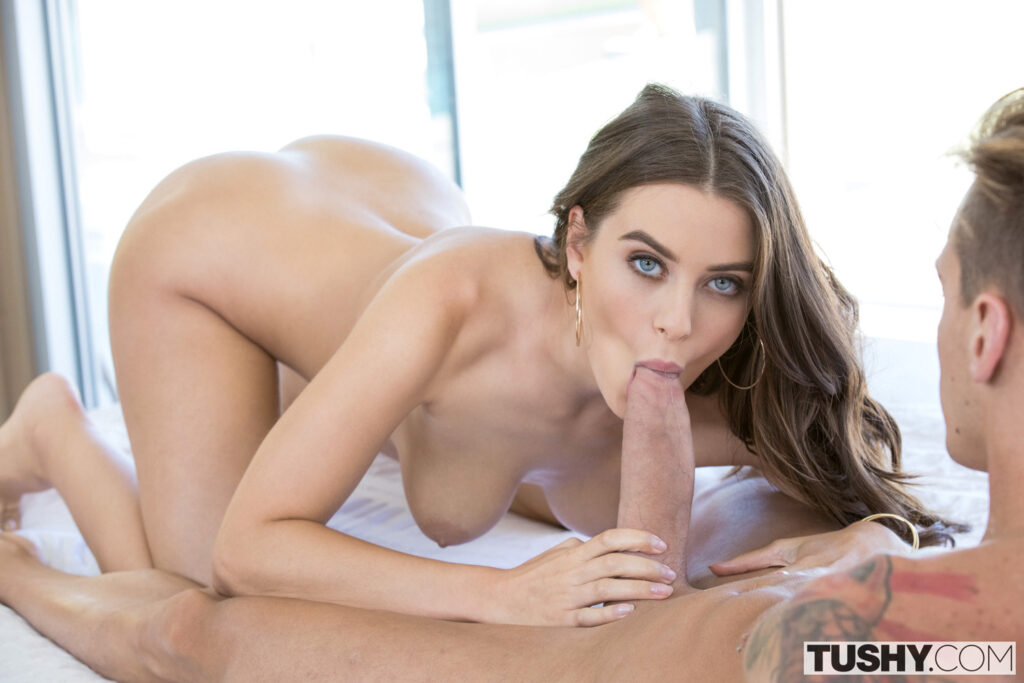 Another favorite of Lansky, Rhoades is an adult entertainment stars focused on virtual reality. She is a contract performer with Naughty America (one of the genre's leading outlets), taping VR scenes exclusively for that company as she shoots traditional fare for others. Rhoades built her brand, in part, by appearing in Playboy, Penthouse, and Hustler magazines. She is also an extensive feature dancer. Studios don't release numbers or best selling information, but Rhoades claims to have had two of the top selling star showcases on Lansky's platforms.
Also Read Lana Rhoades quit porn – She says Porn is 'Disgusting'
Gina Valentina
A relative newcomer to the industry, Valentina was a "trophy girl" at last year's AVN Awards. That's not the most progressive of titles, but in the adult entertainment world, it's a sign that a performer is on the fast track to fame. Accelerating her standing in the industry, Valentina has been signed by the adult industry's most powerful agent, Mark Spiegler, and has appeared in over 234 films. Unlike many other performers on the list, she relies mostly on on-camera and custom video work for her income, rather than supplementing it with feature dancing or adult novelty endorsements.
Elsa Jean
Like Gina Valentina, 21-year-old Elsa Jean was an AVN trophy girl and has gone on to perform in 280 films. Perhaps more than any performer on this list, she has fought the existence of social media accounts created by people pretending to be her online–an annoyance for most people, but something that can be damaging for an adult entertainment performer, since studios often favor talent with large followings. A former adult dancer, Jean seemingly has taken a hiatus from that industry and doesn't work with any Webcam companies–by her own admission, because she is too busy on camera.
Chanel Preston
Preston has been an industry and fan favorite for years. Beyond being a prolific performer, she hosts the Web series/podcast Sex Think with political activist Rob Nelson, directs films, is a former board member of the Adult Performer Advocacy Committee, or APAC. Preston has also appeared on mainstream programs such as Showtime's documentary on the adult industry, is a recurring feature dancer around the country, and heavily markets her custom video business on onlyfans.
Riley Reid
Reid is an eight-year veteran of the adult entertainment industry and one of the most masterful performers when it comes to social media. She has cultivated an online fan base of over 735,000 people by regularly tweeting pictures and videos of herself–usually nude–and holding frequent "ask me anything" sessions on Reddit. Curiously, she doesn't leverage those fans for custom videos, instead steering them to her own Website, where exclusive scenes can be purchased for $10 and up or fans can subscribe for $35 per month. In 2014, she was named Performer of the Year by Xbiz, which gave her already fast-growing career a big boost. She's once again up for that same award from both Xbiz and AVN this year, along with 14 other nominations.
Aidra Fox
Fox was a Penthouse Pet of the Month at age 19, less than a year after getting started in the adult entertainment world. Now 22, she's up for nine awards this year. In addition to using Twitter and other social media to promote her performances and custom videos (via Patreon), where fans pay $10 per month for photos and $50 per month for all access. She also strives for a personal connection via her (work safe!) YouTube channel, which largely consists of videos of her playing the popular video game series The Sims. She films regularly for most of the major adult studios and has filmed more than 280 scenes through her career.
Angela White
White is one of the top performers in the industry these days, claiming 18 different award nominations, the most of any person on this list. She also runs and owns her own production company in Australia, her homeland, where she produced her own content. (In 2010, ran for office as a candidate for the Australian Sex Party.) These days, she's highly sought after in Los Angeles County's San Fernando Valley, the heart of America's porn industry, and is active as a Webcam model as well. White is one of the hosts of this year's AVN Awards, sometimes referred to as the "Oscars of porn." – How much do Pornstars make?
Keisha Grey
Grey has narrowly focused on the celluloid side of the industry throughout her career, which started in 2013. She doesn't promote feature dance appearances. She hasn't signed any high profile endorsement deals for adult novelties. And other than her Website (which charges members $30 per month), she doesn't seem to film custom videos, three of the most popular ways to supplement income in the industry. She has, though, appeared in 389 films to date–and she has a total of seven nominations this year.
Jessica Drake
Drake, a longtime veteran of the adult entertainment industry, sprung to national fame last year when she was the 11th woman to accuse U.S. president Donald Trump of sexual misconduct. She alleges that Trump offered her $10,000 to join him in his suite in 2006, an accusation he denies. Beyond her role as a performer, Drake is a sex educator, and has released a series of explicit educational films to help couples learn more about sex and discuss it realistically, rather than through the filter of fantasy that most porn films prefer. She also directs adult films, acts as the envoy for Wicked Pictures (one of the top adult studios) around the country, and feature dances in adult clubs around the world.
List of some Evergreen Top Rated Pornstars who made alot in Porn
1. Jenna Jameson
Porn legend turned webcam model and entrepreneur Jenna Jameson is known as the queen of the genre. Her massive net worth is due to the wide range her brand is associated with, including books, memorabilia and other products. She also made some major dough from selling her website to Playboy.
2. Tera Patrick
Tera started acting in adult films in 1999 and went on to become super popular, appearing on mainstream TV shows, other appearances and generally being one of the few successful porn actors to hit the big time. She quit acting in porn in 2008, but continues to keep that bank balance high by operating her website, production company, and other business ventures.
3. Jesse Jane
Jesse Jane has received numerous award for her performances in adult films, and she is also a celebrated Penthouse model. She also has her own brand and line of sex toys as well as her own line of tequila, and is all in all one of the big names of porn, and thereby very highly paid.
4. Sunny Leone
Everyone knows about her, well she's the only famous Indian mainstream Ex-pornstar.
5. Sasha Grey
She might have quit porn, but her legacy lives on. Sasha Grey made the successful move into the mainstream, doing movies with the likes of Elijah Wood, but not before she commanded huge sums for her porn performances.