Best known for her role as Rachel Maguire on "Boy Meets World," Maitland Ward enjoyed a successful career as a Hollywood actress before making the slow transition into the adult industry. Her strong interest in cosplay and the world of sexy dress up served as the bridge into racier images, and before long her curiosity ballooned into what she described as a need.
Statuesque and nearly vibrating with presence, the star is no stranger to taking life on her own terms – and we were lucky enough to grab her attention with the script for Deeper's premiere feature, Drive.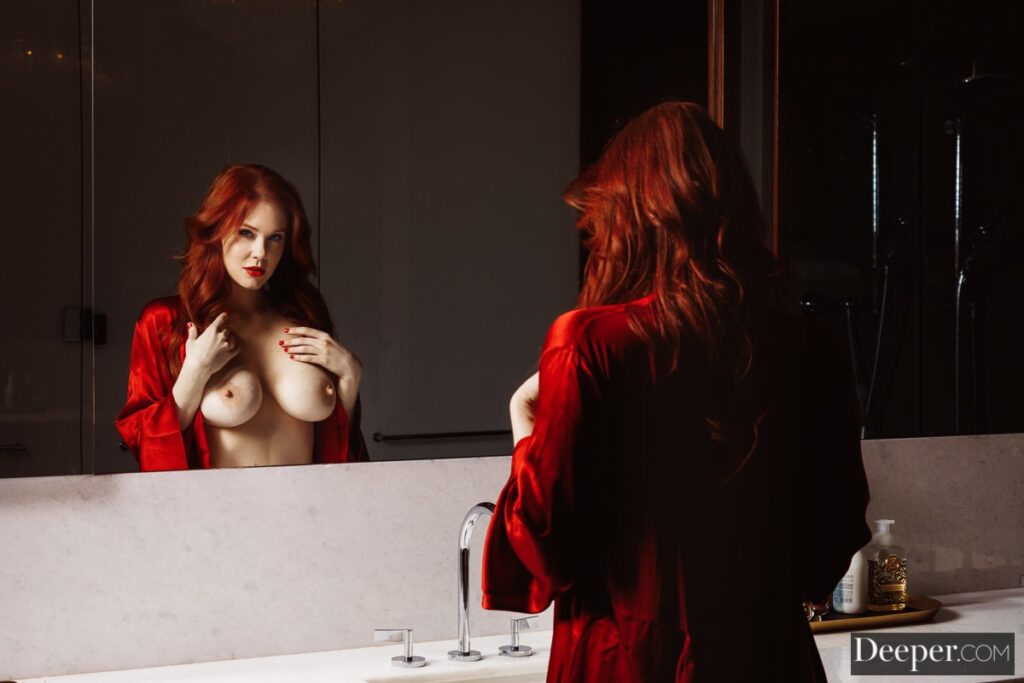 Maitland Ward (born Ashley Maitland Welkos; February 3, 1977) is an American pornographic actress, model, and former television actress. She played Rachel McGuire on the sitcom Boy Meets World and Jessica Forrester on the soap opera The Bold and the Beautiful. In 2019, she transitioned from mainstream acting to performing in pornographic films
Her Early Acting career
Ward starred as Jessica Forrester on The Bold and the Beautiful, where she appeared from 1994 to 1996. Her character of Rachel McGuire was added to Boy Meets World in 1998, at the beginning of the sixth season, as a main cast member. This role lasted until the series ended in 2000. After Ward's stint on Boy Meets World, she appeared in the independent film Dish Dogs
Pornographic career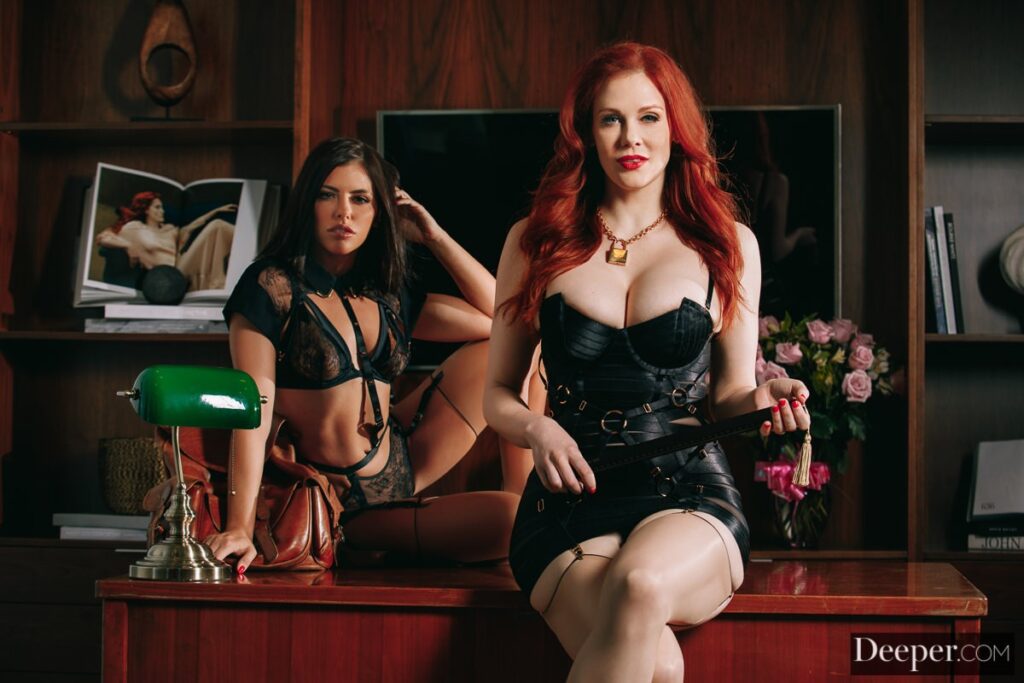 Beginning in mid-2013, Ward began posting nude and topless photographs of herself on Snapchat and Instagram, gaining a large following on both sites. In April 2016, she posted her first nude pictures to social media of her being body-painted for Luciano Paesani for a Los Angeles exhibition called "Living Art". In 2019, she announced on Instagram that she would be performing in a pornographic film entitled Drive, a move that some in the media referred to as a "drastic career-shift". Ward received support from former Boy Meets World co-star Trina McGee.
In May 2019, Ward signed with adult talent agency Society 15. She stated that she had been approached by pornographic actress and director Kayden Kross and was "just floored" by the proposition of doing porn. She decided that the move felt natural to her, saying "It's been an evolution. It's all been my authentic journey because everything that I have done along the way is something I wanted to explore and do. I just did it publicly for my fans, that is the exhibitionist style of me." Drive was released online at the website Deeper.com on September 30, 2019.
Of her decision, Ward stated that she feared being typecast and believed that by becoming a porn star, new fans would have an opportunity to discover her. Upon Drive's release, Ward promised "more taboo stuff to come", and she subsequently appeared in multiple additional porn scenes released on Deeper.com. She has said that she did not believe in any stigma related to being a porn star. Conversely, she claimed that she regards her transition into pornography as a savvy business move.
Maitland Ward Inks 1st Exclusive With Kayden Kross' Deeper
Fast-rising star Maitland Ward has inked an exclusive pact with Kayden Kross' Deeper.com, an "incredible first" for both Ward and the label.
Ward caused a commotion when she inked with Society 15 earlier this year and made her full-fledged debut as an adult performer. She is a notable cosplay star and social media personality who first made her name as a mainstream television actress. As a teenager, she spent two years in daytime television on "The Bold and the Beautiful" and migrated to prime time with a recurring role on "Boy Meets World" from 1998 to 2000.
In recent years, she has marshaled a sizable social media following, and mainstream attention, for her topless photos and risqué cosplay shoots.
Following her Deeper debut with "Drive," opposite Angela White, Ward immediately topped Pornhub's weekly ranking.
"I'm so excited to have the opportunity to work with Maitland even more closely on more projects," said Kross, the reigning XBIZ Awards winner for Feature Director of the Year.
"Her work on 'Drive' was iconic, and her abilities as an actress coupled with her untethered sexuality will allow us to continue to explore and experiment with complex storylines and intense sexual situations that are quickly becoming the hallmark of Deeper."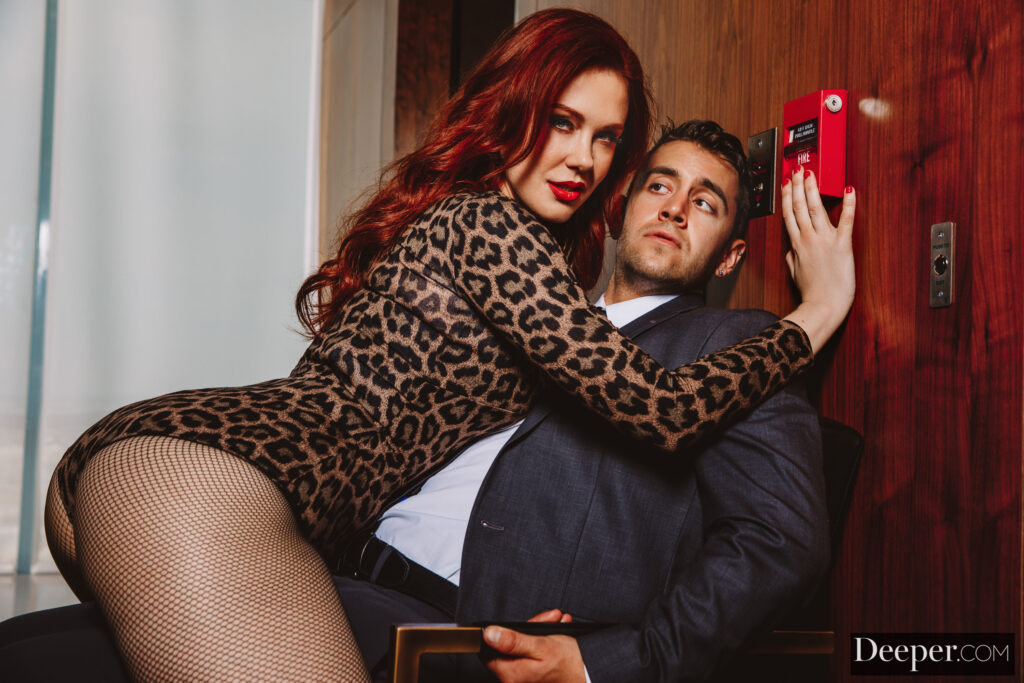 Ward said she is "profoundly excited" to continue collaborating with Kross.
"It has always been a dream of mine to merge excellent scripts, acting and production with the hottest possible sexual content. With Kayden and Deeper this dream can now be fully realized and beyond," she said.
"After working on 'Drive', and seeing what an incredibly gifted, inventive and mainstream-caliber filmmaker Kayden is, I know there is no one I would trust more to take me down this dark, twisted, delicious path we're about to embark on. The boundaries we're about to rip down will be mind-blowing. There is no place I won't go with her."
Visit Deeper.com and follow the imprint on Twitter. Find Kross on Twitter here.
Ward has accumulated nearly 1.2 million social media followers between Twitter and Instagram.
Fleshlight Girl Maitland Ward Breaks 1st-Day Sales Records
The Maitland Ward custom-molded Fleshlight range has broken first-day sales records, the company announced. The products were unveiled March 25 and became the all-time bestselling Fleshlight Girl masturbator within 12 hours.
"We knew the Maitland Ward line was going to be big, but this exceeded even our expectations," exclaimed Daniel Harvell, Fleshlight director of marketing. "Being a Fleshlight Girl already means you're part of an exclusive club of top-level adult stars, but Maitland took it to a new level. She's joined an elite group of bestsellers like Riley Reid, Mia Malkova, Stoya and more — with her work ethic and rabid fan base, she'll almost certainly be part of this crew for years to come."