Lana Rhoades Retired after Quitting Porn Industry forever – due to after a 'collection of bad experiences' but it turned out to be a pretty smart move as she's now a multi-millionaire.
Former porn actor Lana Rhoades has revealed she's making a lot more cash since ditching the industry as she warned other women about getting into adult movies in an attempt to make big bucks.
Everyone Knows about Lana Rhoades, she's one of THE HOTTEST PORNSTAR EVER, She was Greg lansky's Fav when she was featured in Tushy & Blacked for the first time. Know more about Greg Lansky here: Greg Lansky and his Porn Empire : Vixen Media Net Worth
Speaking on YouTube channel BFFs with Dave Portnoy and Josh Richards, Rhoads said she decided to quit the industry after a 'collection of bad experiences' but it turned out to be a pretty smart move as she's now a multi-millionaire.
"I probably had $100,000 (£71,000) in my bank account when I quit shooting porn and now I'm a multi-millionaire." – Lana rhoades after quitting porn.
Rhoades, who is now on OnlyFans, said: "I think there's still going to be girls who are infatuated with the industry, who think that it's very glamorous."
She continued: "That's what I warn girls against, it's not that glamorous. It's not even well paying. It's smarter to go into Instagram, or just do an OnlyFans."
When asked if she believes her current success on social media is down to her previous career in porn, Rhoades admitted: "You never know."
"That's how I got out. I started posting on Instagram every day and hustled. I blew up my Instagram, that's actually what blew me up to be number one PornHub – I was not number one before I quit porn."
Due to her hard work on social media, Rhoades can now earn a whopping $30,000 (£21,000) per post on her Instagram page, while also having more than 25,000 subscribers to her $5.99 (£4.00) a month OnlyFans accounts.
Speaking on her own podcast, which she hosts alongside pals Alexa and Olivia, Rhoades has admitted to being left 'traumatised' by working in the porn industry.
"I'm not saying every scene I did was horrible," she said. "But there are a handful that were enough to do damage.
"There were 3-5 that were really traumatic for me, whether it's being sent to a set with someone who was way too old… or being pressured into doing something that I was scared of doing because it was too extreme. That can definitely be very traumatic.
Also Read:
"I would say that's the 100 percent contributor to why I left the industry."
Pornhub's most searched star Lana Rhoades shares WHAT she wants in a man and her future plans,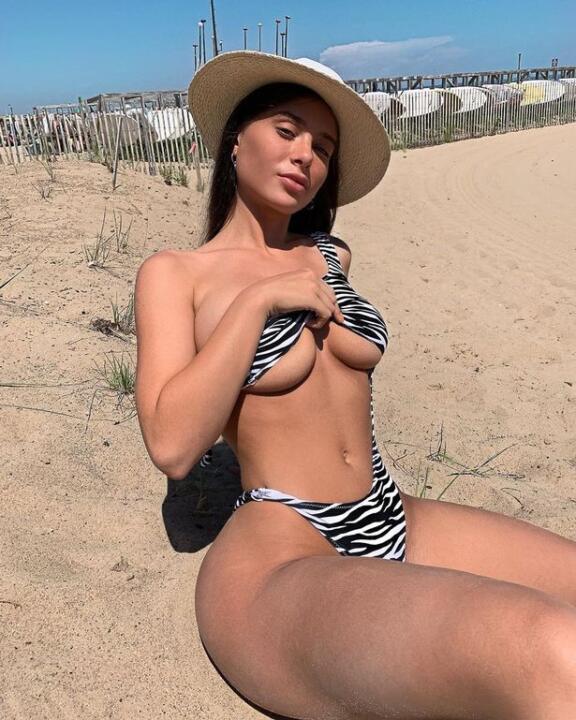 Pornhub actress Lana Rhoades says she's 'tired of being alone'. Here's what the erotic megastar is looking for in a partner. Lana said: "What do I look for in a guy?
"I'm a woman who makes her own money. I don't need a man for s*** basically, so I don't care about any of that. "I will date a guy who has any job, I have everything covered myself.
"I make my own money, I have my own clout – I don't need anyone to give me anything. "So I guess I'm not like a lot of girls who are like that – because really, I couldn't care less."
The erotic star says she only pursues relationships with those she has an instant spark with. She admitted: "The first initial thing that I look for is that natural attraction.
"I love that chemistry and being attracted – I need that or it's just not going to go anywhere.
"You can be the hottest guy in the world but if I don't feel that towards you, I'm not going to care." And once the attraction is there, Lana likes to be wooed with wit an humour.
The porn actress explained: "The second thing – once you get to know them better – is being able to laugh together. "Having a similar sense of humour that goes together is super important to me."
The adult star added: "I really want someone I can be myself around, who likes my sense of humour, likes me as a person, wants to cuddle, be a best friend but also have good sex.
"That's what I'm looking for and unfortunately I haven't found that yet.
"I hope my person comes around soon because I'm tired of being alone."
More about Lana Rhoades after Quitting porn
Former porn star Lana Rhoades has recently told of how she became a multi-millionaire since quitting the industry, having claimed she 'did not get paid s***' before making the move to OnlyFans. Also Read Onlyfans Top 10 Highest Earners – Updated 2021
However, before she made the move into porn, Rhoades was actually married – and at the age of 18, no less. In fact, she and her husband were together when she moved from Illinois to Los Angeles to enter the adult entertainment industry.
However, last year she told the Call Her Daddy podcast of how her husband became 'insecure' due to her stint in the world of porn, saying that he would watch her scenes and become upset.