Porn is the best thing after women on earth & both are made to be watched & loved. With changing times, Indian porn is in great demand with pornsites filled with lot of latest Indian hot girls videos being uploaded everyday – Here's the pervblog's Top 10 Most Hottest Indian Pornstars of 2023.
Ten decades ago, when you saw Indian porn stars' videos uploaded to an online platform, the appropriate response was disapproval due to the low standing' of this medium and, today, in 2022, it is one of the most popular categories. If I'm being honest, there's an explanation! Have you ever seen Indian porn stars? They're just as exotic as Latina; however, they are not as sexy! It's all about the adoration in Indian porn! Here are my top females in this class to be lusting for!
As the adult entertainment industry evolves, we see more Indian Female Pornstars entering the scene. With the rise in popularity of Indian girls in porn like Sunny Leone & Marina Maya – Demand of Indian porn is increasing
Here, we've compiled a list of the top 10 most famous Indian Pornstars of 2023. From rising stars to established veterans, these ladies have succeeded in the industry and become some of the most influential and popular figures in Indian adult entertainment. Read on to find out more about these amazing pornstars!
Most of the good Porn blogs totally neglect the Indian Hot Pornstars – some just publish the decade old Top 10 Lists and some are just copy pasting the articles. So here Pervblog presents you – 10 Hottest Indian Pornstars List of 2023
Also Read Top 10 Hottest MILF Pornstars of 2022
10 Hottest Indian Pornstars List of 2023
Hands down, It has to start with Sunny….
1. Sunny Leone
I think she deserves that, She's the best or I will say She was the Best – no one is even close. I think everyone expects her to be in the number one spot.
Sunny Leone is an Indian-American actress, model, and former pornographic actress. She was born on May 13, 1981, in Sarnia, Ontario, Canada, and her real name is Karenjit Kaur Vohra. She began her career in the adult film industry in 2002 and gained popularity as a pornographic actress. Later on, she transitioned into mainstream Indian cinema and made her Bollywood debut with the film "Jism 2" in 2012.
Since then, Sunny Leone has acted in several Bollywood films, including "Ragini MMS 2", "Ek Paheli Leela", and "Tera Intezaar". She has also appeared in various television shows, such as "Bigg Boss" and "Splitsvilla". Apart from her acting career, she is also known for her philanthropic work, including supporting various charitable causes.
Sunny Leone has a huge fan following on social media and is considered one of the most searched celebrities on the internet. She is married to Daniel Weber, and the couple has three children together.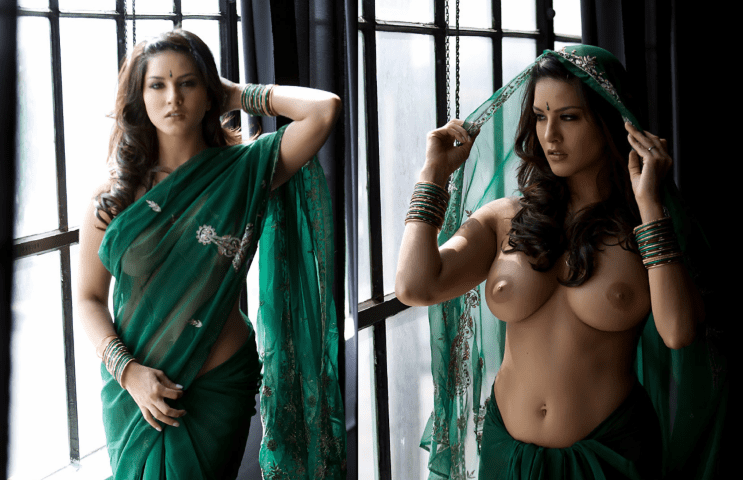 Here are some more details about Sunny Leone:
Sunny Leone was born to Sikh Punjabi parents in Canada. She grew up in a traditional Sikh family and attended Catholic school.
Before entering the adult film industry, Sunny worked at a German bakery and a tax and retirement firm.
She was named Penthouse Pet of the Year in 2003 and also appeared in numerous adult films.
In 2011, she participated in the Indian reality TV show "Bigg Boss" and gained popularity in India. She also hosted the reality show "Splitsvilla" for several seasons.
Sunny Leone has acted in several Bollywood films, but has faced criticism from some quarters for her past as a pornographic actress.
Apart from acting, she has also been involved in various business ventures, including a perfume line and a line of diamond jewelry.
Sunny Leone is an animal lover and has several pets. She also supports animal welfare organizations.
She has been vocal about issues such as women's rights, LGBT rights, and child sexual abuse.
Sunny Leone is a mother of three children. She adopted her daughter Nisha Kaur Weber in 2017 and later welcomed twin boys Noah and Asher via surrogacy in 2018.
Sunny Leone Instagram – https://www.instagram.com/sunnyleone
Website – sunnyleone.com
2. Marina Maya
Marina Maya is one Indian girl after Sunny leone who is mainstream in porn and that's what makes her on #2 position in 10 Hottest Indian Pornstars List of 2023. She is your next door Hot Desi Indian Pornstar with perfect titties and Desi ass. She is a new sensation and the only Indian pornstar who makes all the headlines. She already worked with the best male actors and Porn production brands like Brazzers, Bangbros etc.
Need more proof? Observe the overall tone of this sex scene and her rhythm specifically. Let's call this slut a monster truck of epic.
Where did Marina's sudden spike of success come from? Blame it on international politics and limitations. All roads were open as soon as she left her country for the United States.
Read more about Here here:
3. Priya Anjali Rai
Back in time before Sunny leone, Priya Rai was the only mainstream Indian pornstar fulfilling the fantasies of indians, I bet you've maturbated million times watching her if you're from that era. She is definitely one among the top Indian Hot pornstars right now. Tough I do want to fuck her for not releasing the big mainstream porn videos lately – the kind of videos she used to do back then.
Her huge fuckable tits are balanced out by her petite yet curvy build, and tipped with delectable size 8 sexy feet. Hostess of the 2011 Night Moves Adult Awards, she also won the editor's choice award for Best MILF. Famous for her screaming orgasms and intense wet, gushing squirting scenes, her sexual intensity is widely renowned. Previously awarded the 2009 AVN Award for Best All-Girl Group Scene, she is known for being wild and dominant in bed with other women, an absolute torpedo of sex. Erotic and exotic with her warm brown skin and wet pink lips, Priya will mesmerise you.
Here're Top 5 Best Porn Videos of Priya Anjali Rai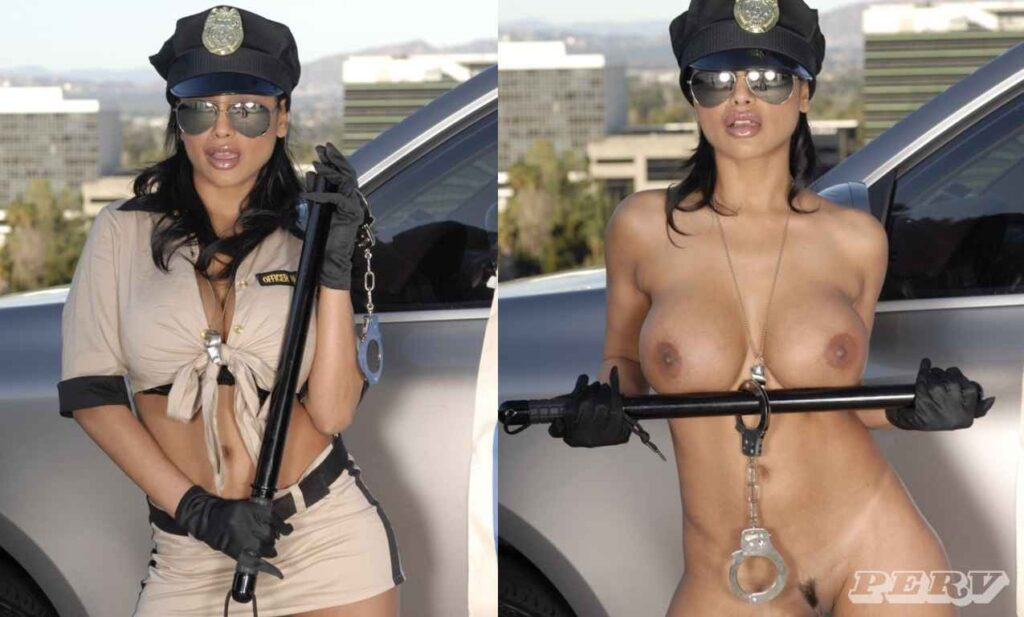 Priya Anjali Rai is an Indian-American former adult film actress and model. She was born on December 25, 1977, in New Delhi, India, and raised in Minneapolis, Minnesota, USA. Priya began her career as a stripper before transitioning to the adult film industry in 2007.
She has appeared in numerous adult films and has won several awards for her performances, including the AVN Award for Best All-Girl Group Sex Scene in 2011. Priya has also made mainstream appearances in music videos, television shows, and movies. In recent years, she has retired from the adult film industry and now runs her own production company.
She gained popularity in the adult entertainment industry for her exotic looks, sultry voice, and passionate performances. Priya has performed in a wide range of adult films, including solo, girl-girl, boy-girl, and group scenes. Her work has earned her numerous awards and nominations, including AVN Awards, XBIZ Awards, and FAME Awards.
Apart from her work in the adult film industry, Priya has also appeared in mainstream media. She has made appearances in music videos for artists such as Jay-Z, and she has appeared in movies like "Whore," "Pirates II: Stagnetti's Revenge," and "Isis Rising: Curse of the Lady Mummy."
Additionally, she has made guest appearances on television shows like "Entourage" and "The Howard Stern Show." In recent years, Priya has shifted her focus to running her own production company, Priya Anjali Rai Productions. The company produces adult content and is known for its high-quality production values and focus on diverse representation.
4. Kali Sudhra
Kali Sudhra is a Hidden gem of porn – I wonder why no one is talking about her. She have a potential of going mainstream and fuck the whole universe to be on the Top. I just love her – have watched almost all of her scenes and wish I can upload of them here for you.
Kali Sudhra is a Porn Actor and Performer, writer and educator born in Tkaronto, unceded Indigenous territory in the settler-colonial state of Canada. She is dedicated to dismantling structures of white supremacy within feminism, and directly challenge gatekeeping of feminist spaces.
The main focus of her work is exploring and presenting dissident sexuality, directly challenging white heteronormativity by using porn and various forms of sex work as a medium.
Kali has performed in a number of XConfessions indie adult short films & has earned a star status as one of the favourite, most watched performers on the site. Her first movie for XConfessions—which was also her first time ever performing in a porn film—was Horngry directed by Erika Lust in 2017.  Rituals: An Intimate Portrait of Kali Sudhra with Aleix Rodón and in 2021 she co-directed XConfessions' first South Asian themed movie The Saree Shop with Erika Lust.
Watch her Latest Scene here: Kali, Juan & Sylvaan – Threesome Sex
I just thank xConfessions for the kind of art they are making – Lots of love to them
5. Nadia Ali
Nadia Ali became famous for her 3-4 scenes which came when Mia Khalifa was on its peak – everyone wanted a Indian Muslim girls into porn. Nadia worked with Pornfidelity in a scene which is one of Most iconic scenes in porn.
Let me know in the comments if you need a Link? pervss
No one at first suspected that Nadia Ali is a massive slut, living only for male fireworks and the salty taste of cum. This BlacksOnBlondes.com phenomenon of a pornstar has been involved with threesomes, interracial gangbangs, double penetration and more.
The only limitation? Her three holes. Nadia would shove more units if there were more holes. Does have a beautiful face though and lighter than average skin tone, at least as far as Indian women are concerned.
6. Nurshath Dulal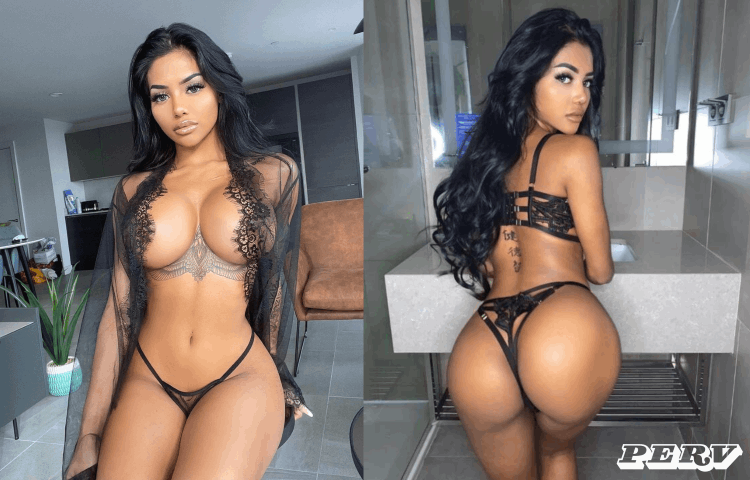 This Hot indian girl is barely 21 and she's already rocking on Onlyfans. If you don't know about her, She's climbing the ladder of stardom slowly due to her latest Porn videos leaked on Internet, sources of these videos are probably Onlyfans. Nurshath Dulal is the Hottest Indian Pornstar of Onlyfans – no doubt about it.
She is one of the Hottest Indian Model who became viral on Internet because of her hot and sizzling pictures on the Instagram, which you can see below. Which one's your favorite?
Also Read Nurshath Dulal – Hottest Indian Pornstar of Onlyfans
Name: Nurshathh / Nurshathhx
Full Name: Nurshath Diti
Nationality: Indian / British
Date of Birth: May 15, 2000
Place of Birth: India (Not Known)
Hair Color: Black
Eye Color: Brown
Measurements: (US) 34-22-33 (EU) 86-56-84
Height: 5.3 ; 160 cm
The list of hottest Indian pornstars is continually growing. Still, a few standouts have become household names in the industry like Anjali Kara, Nadia Nyce, Priya Rai, Sahara Knite, Gaya Patal, Destiny Deville, Shazia Sahari & Sunny Leone.  
7. Shazia Sahari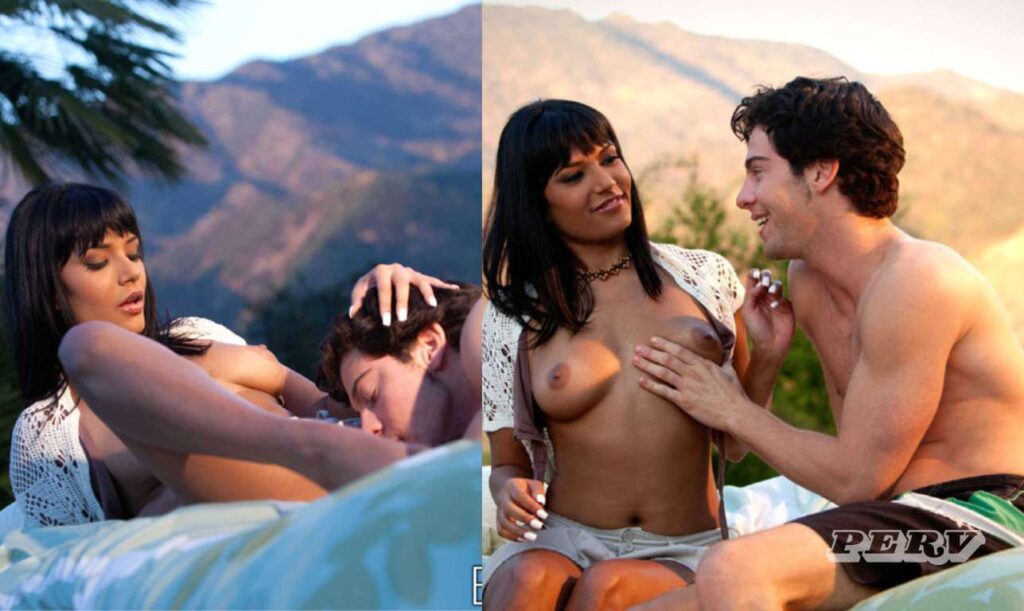 Shazia Sahari is one name in Indian porn industry which could have been on top but sad, she is not that active anymore. Shazia Sahari is an 5'5″ brunette born in Chicago, Illinois, on October 25, 1984. She's of mixed Saudi and Pakistani descent.
The very popular scenes of her are the one with Babes network – go check it out (Above picture is from that scene)
Sahari first began performing in explicit hardcore movies in her mid-20s in 2010; she has worked for such major companies as Brazzers, Naughty America, and Reality Kings. Moreover, Shazia specializes in adult films in the Asian and Middle Eastern sub-genres.
8. Anjali Kara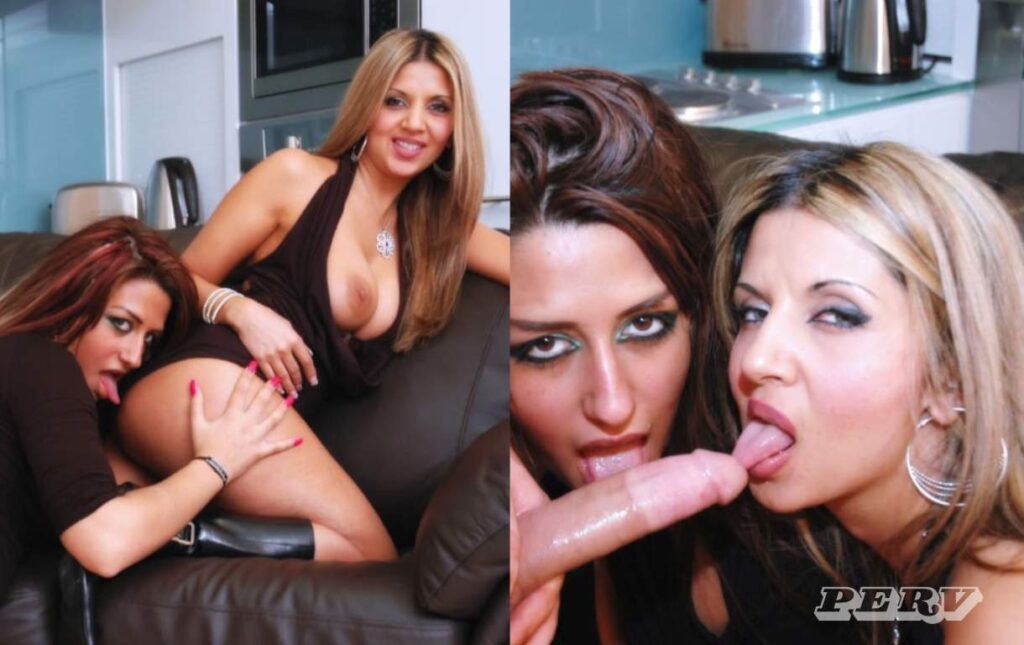 Anjali Kara is a former British MILF pornographic actress, director, and producer who was active in the adult film industry between 2003 and 2013. She was born in London, England, on September 29, 1975.
During her career, Kara appeared in over 200 adult films, predominantly in the "MILF" and "Asian" genres. She also directed and produced a number of films for her own production company, Anjali Kara Productions, which focused on similar themes.
Kara's work in the adult film industry was recognized with several award nominations, including the UK Adult Film and Television Awards, the AVN Awards, and the XBIZ Awards.
After retiring from the adult film industry, Kara has kept a low profile, and there is limited information available about her current activities.
Twitter Link https://twitter.com/AnjaliKara
9. Sahara Knite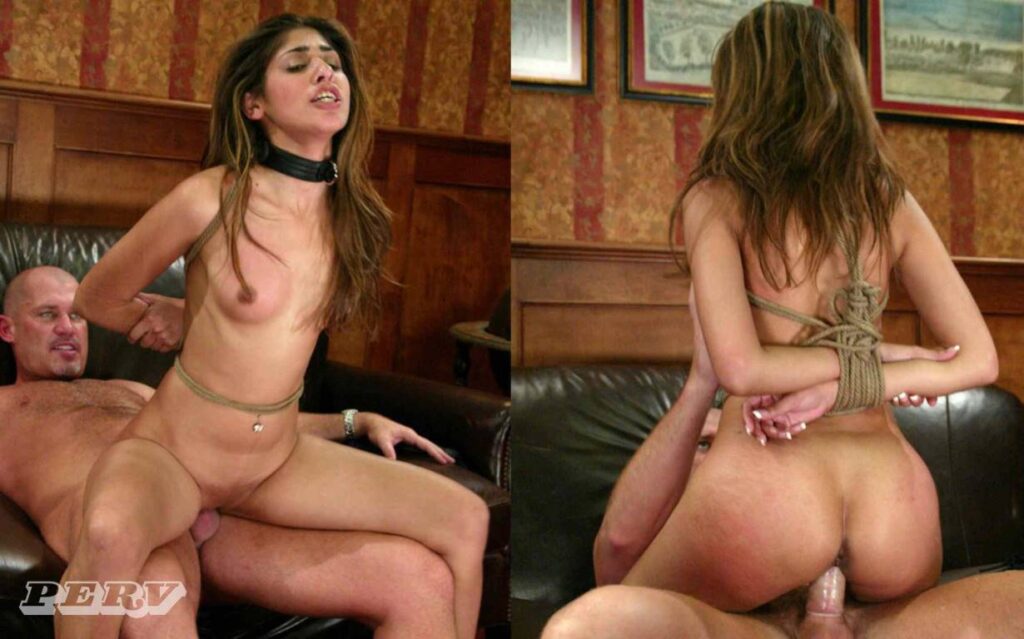 Sahara Knite, whose real name is Saeeda Vorajee, is a Indian-British actress, model, and former pornographic actress who was born on February 4, 1975, in London, England.
She has appeared in a variety of television shows, including "Game of Thrones," "Doctor Who," "The Bill," and "Casualty." She has also appeared in films such as "House of Tolerance" and "The Wicker Tree."
In addition to her acting career, Knite was also active in the adult film industry, where she performed under the name "Sahara." She appeared in a number of adult films and was nominated for several awards, including the AVN Awards and the XBIZ Awards.
Knite has been vocal about her experiences in the adult film industry, including issues related to race and discrimination. She has also spoken out about her experiences as a Muslim woman in the industry and her decision to wear the hijab both on and off screen.
In recent years, Knite has focused more on her mainstream acting career and has continued to advocate for greater diversity and representation in the entertainment industry.
She's nowadays active on her cam streaming & Onlyfans
Her prime was decades ago and she's probably a fit bodied hot Indian MILF
She recently turned 48
10. Nadia Nyce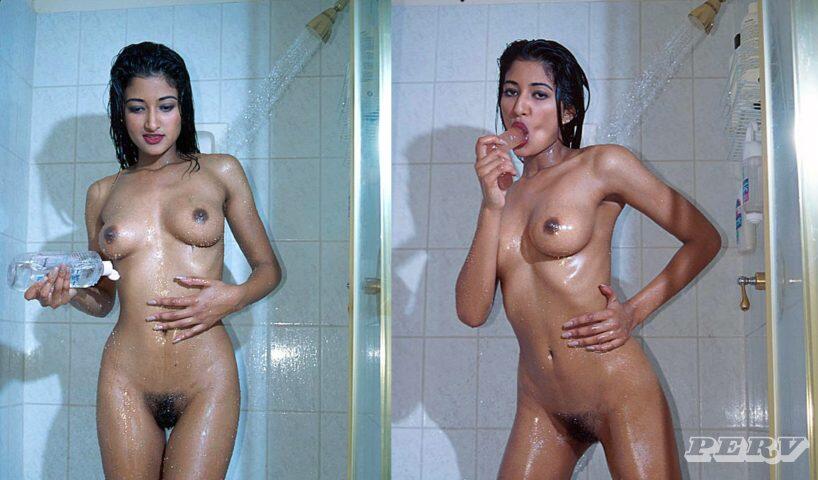 No doubt she is a true Desi Indian pornstar – a true cock sucker and cum swallowing expert. Nadia Nyce is a former British pornographic actress who was active in the adult film industry during the 1990s. She was born on June 24, 1970, in London, England, and started her career in adult films in 1991, at the age of 21.
During her career, Nyce appeared in numerous adult films, including "A Passage to India", "The British Are Coming", and "Screwdriver". She gained a reputation for her performances and was known for her Indian ethnicity, which was rare in the industry at the time.
Nyce retired from the adult film industry in the late 1990s and has since kept a low profile. While she was active in the industry, she won the Best Supporting Actress award at the 1993 UK Adult Film Awards.
Her porn career was a short-lived but she is still remembered for that – If you ever get a chance watch her 3 scenes – "A Passage to India", "The British Are Coming", and "Screwdriver".
Please be pathient! List is being updated soon…