Meet the Director Turning Porn Into High Art
After piracy and tube sites took over porn, Greg Lansky believed people would pay for a good product – and he created an empire
Who owns vixen.com, blacked.com or deeper.com? Well he is the iconic Greg Lansky. This post will cover all his porn ventures and Greg lansky net worth etc.
Greg Lansky was born in Paris France, in 1982, and ended up working for some TV networks before making the full jump into pornography. Fascinated by the classy and artsy magazines of the time like Playboy and Penthouse (which are still awesome today), he was intrigued and fascinated by adult movies. Part of this fascination stemmed from the fact that they were not politically correct. Also, they are hot.
Lansky sold his first film at the Venus Fair in 2005, and he was introduced to Scott Taylor from New Sensations at the event as well. He started his career shooting for them, then opened his production company and shot for other sites like Reality Kings. Greg Lansky produced a wide variety of films and websites for Reality Kings, winning huge amounts of awards over the years there and for his own websites as well. His websites are all known to be of incredible quality.
In 2018, Greg Lansky stopped directing and moved into running his company as a producer only. One of the movies that brought him a lot of fame as a top porn director was the production "Being Riley," which was released in 2016 from his studio Tushy. It won seven awards at the 2016 AVN Awards.
VIXEN.COM
Vixen has the signature Greg Lansky feel. Shot in 4K ultra HD as well, this site features a ton of the top pornstars on the planet. The site has won many awards from the top porn awards shows. They select only the prettiest pornstar models, and the films are incredibly artful.
Vixen also shoots its scenes professionally. The editing, camera angles, and sets are all as beautiful as the performers. Up until you catch a particularly detailed shot of body parts, you'd be hard pressed to tell a Vixen scene from any made-for-TV movie. Even when the subject matter feels tawdry, Vixen is putting out a product that stands out in the digital landscape.
TUSHY.COM
Tushy.com is exclusive for ass and anal lovers, with your favorite pornstar's first ever Anal scenes which includes Spencer Bradley, Kendra Lust and many more.
Tushy is a website that is all about perfect round asses. Whether it is top pornstar asses or new up-and-coming soon to be stars butts, this site has it all. This is one of the top anal sex sites, easily.
You may have never thought of anal in elevated terms before, but Tushy.com definitely puts the "ass" in classy. Much-in-demand performers, like Elsa Jean, Gianna Dior and Alexis Tae, dressed to the nine in expensive lingerie fill scenes shot in exotic high-end locales. Every scene will have you feeling like you're enjoying a luxury vacation with a supermodel. But have no fear because as elevated as the experience feels, you will still be treated to plenty of rimming, lesbian ass play and rough butt sex.
BLACKED.COM
Big cocks are big but Black cocks are Bigger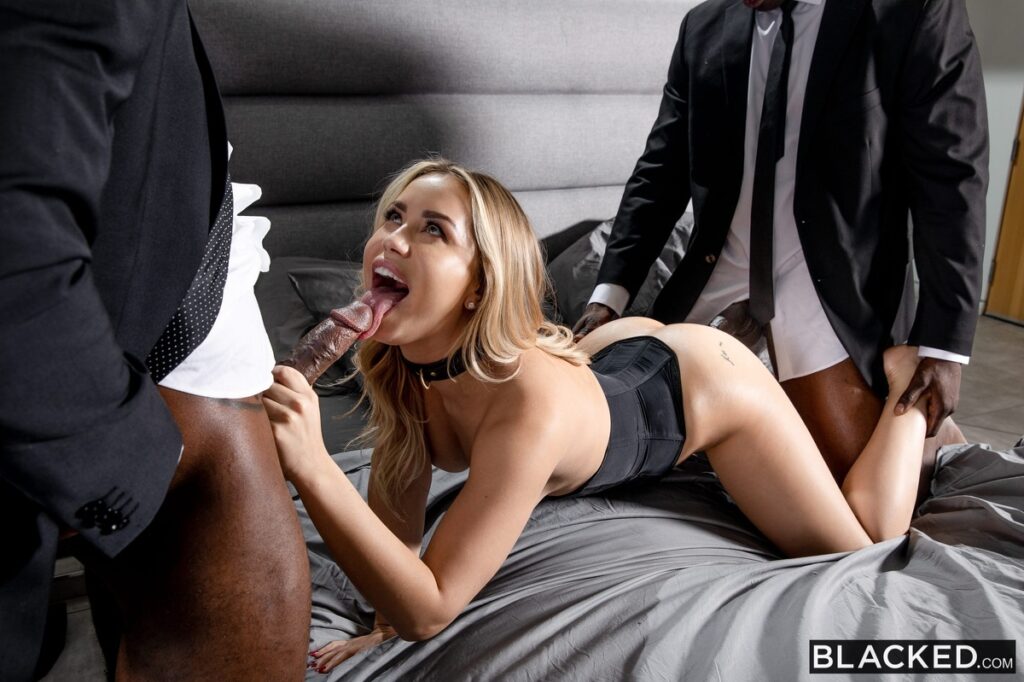 Blacked is in many ways the pinnacle of interracial porn. Here highly polished, artistic films bring to life a variety of fantasies in which petite and delicate white girls are pleasured by black men with extraordinarily large cocks. In the words of one of the site's members: "Blacked is bringing interracial porn into the mainstream" with its gorgeous pornstars, tasteful productions, and explicit hardcore scenes full of big penetrations, cock worship, and exciting fantasy scenarios.
Blacked.com is rather unique in the interracial porn niche with its sophisticated and artistic film techniques but that's not really what makes it such a success. I think the huge response they've had from members and the industry (they have won 15 AVN awards and 7 AVN awards) is owed more to the fact that they just nail the interracial fantasy so well.
Greg Lansky has won numerous other awards too and has a number of porn websites that are well-known and attract the hottest stars in adult entertainment. Here are the sites that are under Greg Lansky's umbrella.
In 2014, during the biggest recession in the history of the adult industry, he decided to launch adult brands focused on high quality. Convinced there was a market for high-end content with outstanding production values supported by great branding. In only a few years Vixen Media Group became the most recognized and awarded adult conglomerate in the world with over 30 million unique visitors every month. Rolling Stone says Lansky has "changed the culture's perception of adult content." AdAge calls him "a master of SFW marketing."
In his Recent Interview……..
"It's like being a drug dealer but having to pay taxes"
Does being a pornographer in 2017 still have a stigma attached to it? You bet. "The rest of the world will look at you like you're doing something bad," he says. The adult content his company creates is sold on its dedicated on websites. The App Store? Forget it. Apple doesn't really care for porn. "Everything is harder when you have the label of being in the adult industry," he says.
"It is art because you make someone feel something"
According to Lansky, he's not just making porn, he's making art. And those porn stars? They're actually performance artists. "I mean, you can do porn and make art at the same time," he says. "It's really what you do when you are truly alive. I don't let anyone else define what I do. I believe [adult performers] are artists. Unfortunately, they don't get the respect for what they do. At the end of the day, to me, it's performance art." As he sees it, it's not about naked people having sex on camera. It's all about how it makes you feel. "It is art because you make someone feel something," he says. "When you create performance art, people feel something about it. You going to tell me people don't feel something when they watch my art? They feel something."