PureTaboo is a popular adult entertainment studio that produces taboo-themed content, including pornographic films and videos. The studio was founded in 2017 and is based in the United States. PureTaboo is known for its high-quality productions and engaging storylines that explore controversial and taboo topics.
The studio's content often includes elements of drama, suspense, and psychological thrillers, with an emphasis on exploring the darker sides of human sexuality. PureTaboo's films cover a range of taboo topics, such as incest, stepfamily relations, ageplay, and non-consensual sex.
PureTaboo has a large following among fans of taboo-themed adult entertainment and has won several awards for its productions, including the XBIZ Award for Best Actress – Feature Movie in 2020 and 2021. The studio features a diverse cast of performers and has worked with some of the biggest names in the adult industry, including Angela White, Adriana Chechik, and Joanna Angel.
PureTaboo offers much more than top-tier pornstars and high-quality videos alone, because what makes their adult films truly special is the way their content features wild, uncensored, hardcore sex scenes, and blends it perfectly with the most kinky and perverted storylines you can imagine.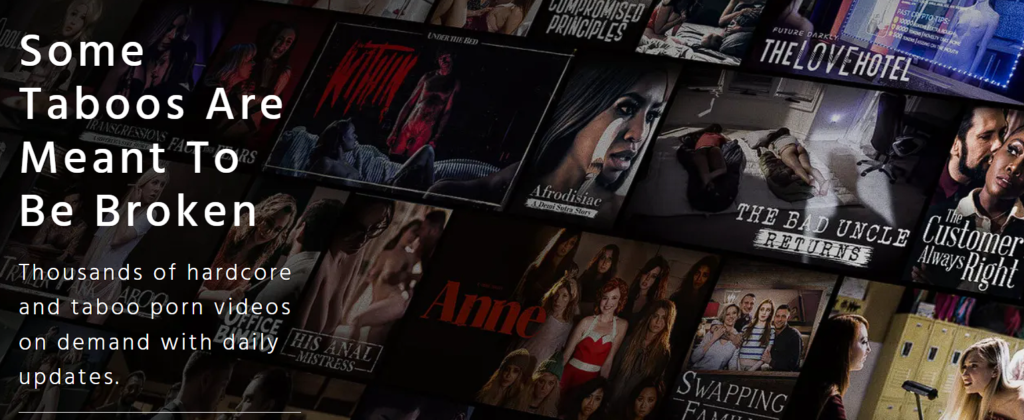 Basically, if you want to see your dirtiest taboo fantasies come to life, chances are highly likely that the team behind PureTaboo.com has already captured yours on camera too.
Like their tag line states – "Some taboos are meant to be broken"… We couldn't agree more, so without further ado, here are the 10 Best (out of 420), taboo-breaking episodes available at PureTaboo.com
Top 10 Best PureTaboo Porn Videos Ranked
10. Some Ground Rules ft Penny Barber
Starring: Laney Grey & Penny Barber
Storyline: Emily (Laney Grey) nervously enters the office of a youth shelter worker, Donna (Penny Barber). It's soon revealed that Emily is pregnant but unsure if she will keep it, given that she's living on the streets. While Donna is caring throughout the conversation, she admits that she and her husband, Alex (John Legendary), are trying to adopt but are running into obstacles. That's when Donna offers to take care of Emily at home — all expenses paid — throughout her pregnancy… as long as Emily agrees to let THEM become the new parents.
Emily is surprised but jumps at the opportunity. However, Donna warns her that they have strict rules at the house, though Emily isn't deterred, obliviously agreeing to everything in her excitement. The next day, Emily arrives to live with Donna and Alex, excited to see how her life will change from that point on.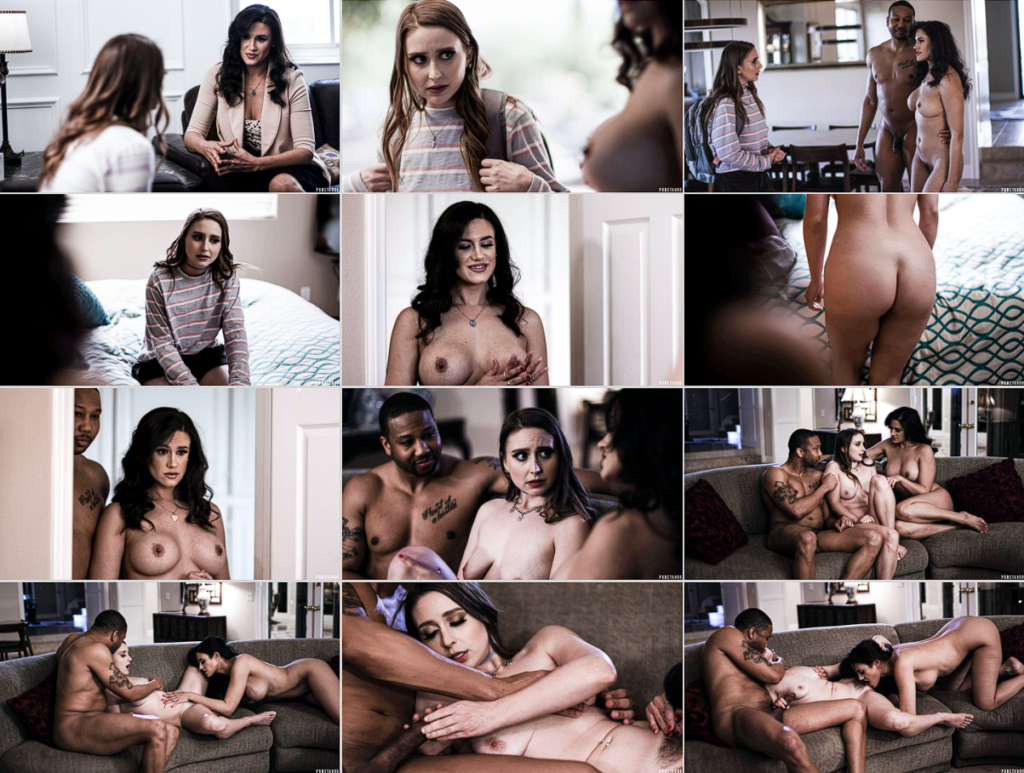 Of course, she's not prepared for when Donna and Alex greet her completely in the nude. That's when they reveal that they are nudists, though they didn't mention it earlier because they didn't want to scare Emily away. Although Emily is a little off-put at first, she can't let this opportunity of a lifetime pass her by. When they lay down some ground rules, including having to adopt the nudist lifestyle herself, Emily goes along with it. She's sure in time she'll get used to it. Little does Emily know, there are even more rules to come…
9. Sacrilegious: Any Ivy Lebelle Story
Molly (Ivy Lebelle) is a regular teenager being raised in an ultra-conservative home. Unfortunately for her, being a regular teenager doing regular teenager things is considered sinful by her cold parents. To help get their daughter back on the right path, Molly's parents dump her on the steps of a school run by a man named Jeremiah (Dick Chibbles). Jeremiah claims that he'll help Molly see the light but Molly has a bad feeling about him…
For months, Molly plays by their rules as Jeremiah and a woman named Miss Solomon try to drill into her how much of a sinner she is. While she tells them what they want to hear, she is fuming inside. One day, a student named Nick (Seth Gamble) slips her a secret note in passing. The note is simple, telling Molly that he thinks she's hot, but it's enough to get Molly through the long days and give her hope… until Jeremiah later goes through her room and finds the note.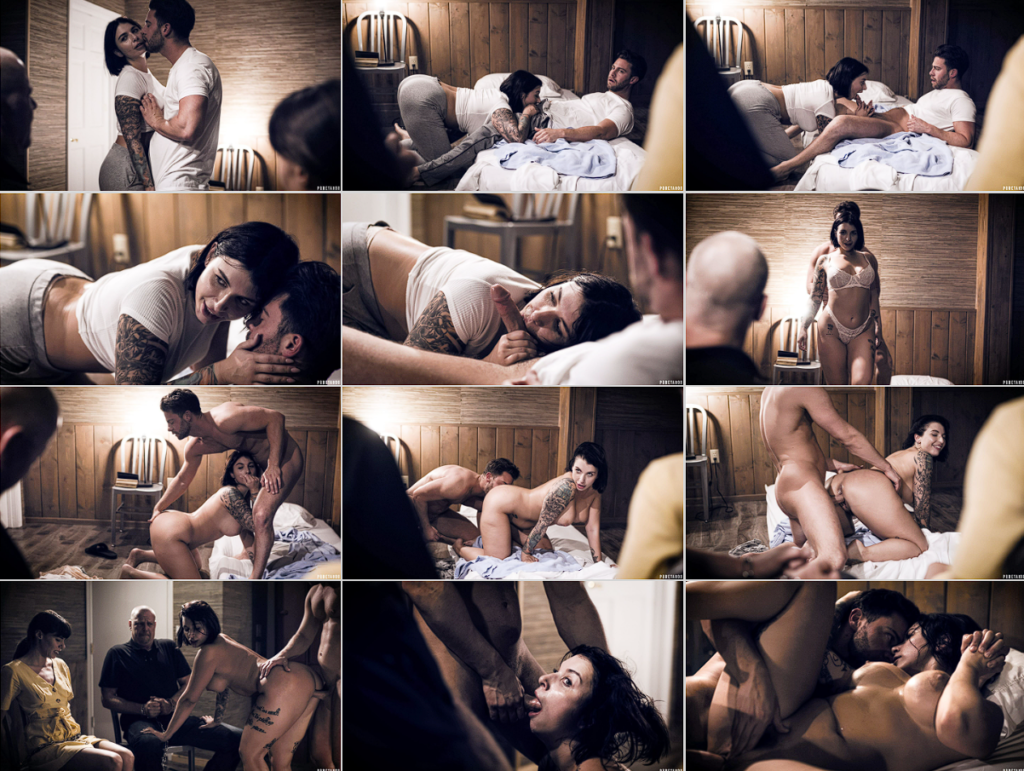 She's once again punished, locked away in a closet to atone for her sins. Instead of making her remorseful, the solitary confinement only makes her angrier. One day, she gets a lucky break and is able to escape. Instead of making a run for it, though, she heads straight to Nick. There's something they need to do first…
8. We Warned you Last time – Penny Barber & Haley reed
Storyline: Ellen (Penny Barber) and her husband Walter (John Strong) are walking through their backyard when they notice a neighbor's teen, Terry, sneaking around. They are especially curious yet suspicious since Terry soon stops at the home of their troublesome teen neighbor, Gina (Haley Reed).
Ellen and Walter watch with growing disgust as Terry nervously knocks on Gina's door. When Gina pokes her head out, they have a hushed conversation and Gina hands over a brown paper bag. That's when Ellen and Walter decide to intervene as they catch Terry as she slinks away from Gina's house. Not wanting to be caught red-handed, Terry leaves the bag and makes a run for it.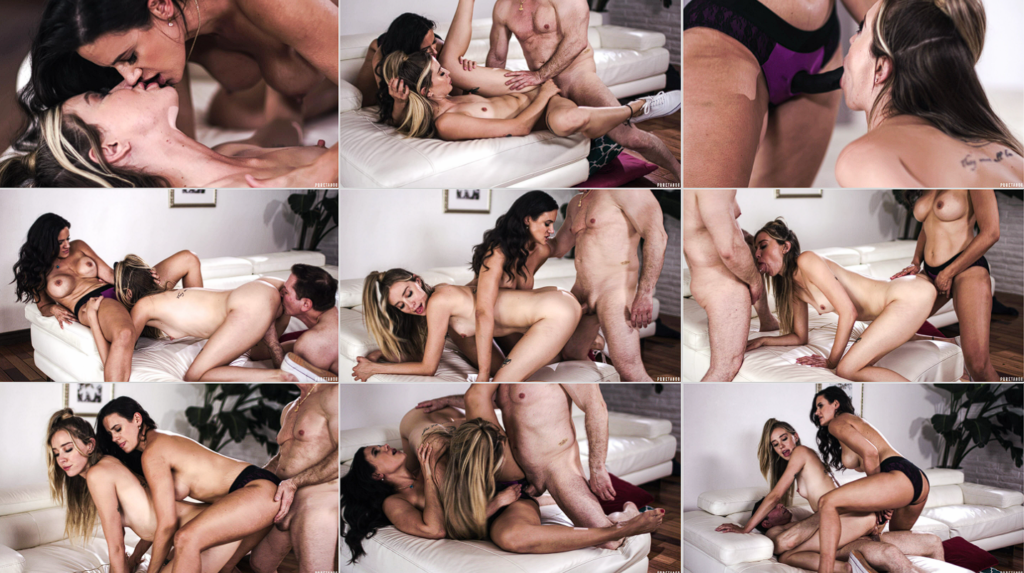 Once Ellen and Walter pick up the bag and check its contents, they are shocked and angered. They told Gina once before that she had to stay out of trouble but it's clear that taking mercy on her by not telling her parents was the wrong move. NOW Ellen and Walter vow to teach Gina a lesson.
Gina answers a knock at her front door. To her surprise, the visitors are Ellen and Walter, who barge in and say that she deserves to get into big trouble for all the meddling she's doing. She's putting the whole neighborhood at risk and it's time for it to stop.
Gina is stunned and begs Ellen and Walter not to tell her parents. Ellen and Walter agree, on the condition that they give her a punishment she'll NEVER forget…
7. Nothing's too good for my Boy ft. Penny Barber and Sophia Burns
Starring: Gorgeous hotties Penny Barber and Sophia Burns fuck in the classroom
Storyline: Ms. Hensley (Penny Barber) asks one of her students, Sandra (Sophia Burns), to stay after class for a brief talk. Sandra says that's fine, since she doesn't have cheerleading practice today. Ms. Hensley says that's actually what she wanted to talk about, because Sandra's grades have been slipping due to all her cheerleading practices. However, Ms. Hensley says that her darling boy Isaac (Ricky Spanish) is a very bright college student who is just a few years older than Sandra, so he can help Sandra by tutoring her.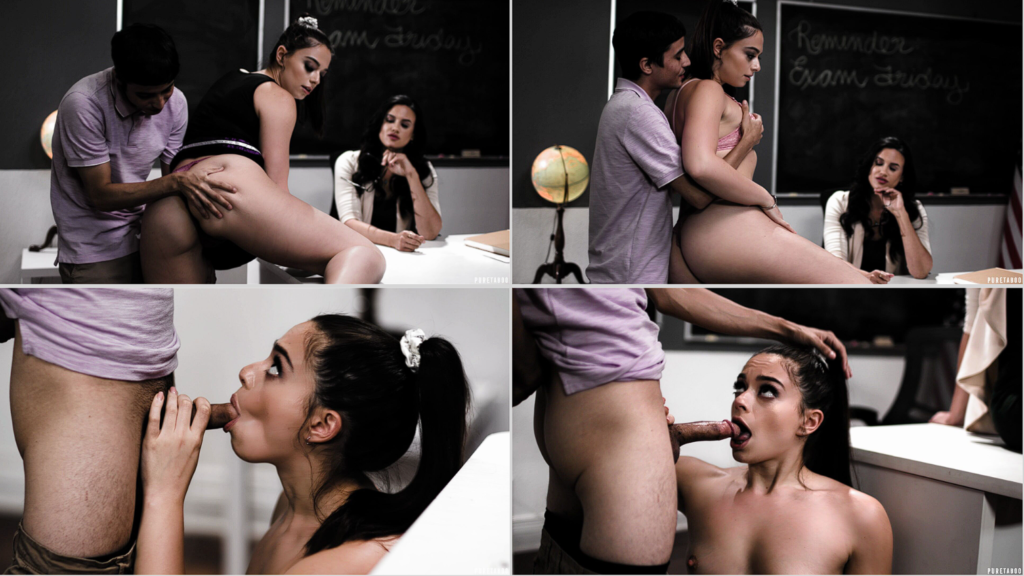 Isaac already has experience with tutoring other girls, so it would be no trouble at all. Sandra is relieved, and accepts the offer to meet Isaac for a tutoring session after cheerleading practice tomorrow. After Sandra leaves, Ms. Hensley calls Isaac, saying that she's found another girl for him.The next day, Ms. Hensley introduces Sandra to Isaac. The way Isaac looks at Sandra weirds her out a bit, and things get even more peculiar as Ms. Hensley gushes over Isaac and clearly spoils him.
Ms. Hensley proudly tells Sandra that Isaac is very particular. Isaac asks Sandra to demonstrate how she writes, saying that's a part of good study habits. After she demonstrates, he offers to correct how she's holding the pencil, and she accepts. He seems to enjoy touching her arm and hand as he corrects her. Next, Isaac runs his hand along Sandra's back, claiming that it's to correct her posture. He then touches her legs, claiming that he's repositioning them for better circulation.
Sandra is surprised but believes that he's helping her, so she goes along with everything he says.Isaac tells Ms. Hensley that he's pleased with how Sandra follows instructions. Sandra is puzzled, and asks what's going on.
Ms. Hensley explains that she sets Isaac up with 'very nice girls' and implies that Sandra's grades will improve if she pleases him. Isaac points out that if Sandra agrees to the arrangement, she won't have to quit the cheerleading squad and disappoint the other cheerleaders. Sandra is convinced, but says she's a little nervous because she's still a virgin. However, Ms. Hensley assures her that's fine, because Isaac LOVES virgins.
6. Breaking the VOW ft Keira Croft and Steve Holmes
This is by far one of the BEST ANAL PORN Video of all times, you'll love everything about it. Kudos, to pure Taboo for producing this. Go on their site and watch the full scene, Official link below
A beautiful, young woman, Vanessa (Keira Croft), is preparing for a date night. She's texting back and forth with a man named Tony (Steve Holmes), who she'll soon be meeting up with. She seems eager to please, changing her appearance based on what he's expressed that he likes. He likes the red lingerie she wore in a profile picture, so she changes from black to red… He normally prefers brunettes, so she dyes her hair from blonde to brown…
Then it's time for the date.
When Vanessa arrives, one of the first things she learns is that Tony is married. Although she's uncomfortable with the hookup now, Tony assures her that everything is fine and that there's nothing to worry about! Sure, his wife doesn't know about his cheating ways, but she doesn't need to! He gives her everything she needs, so he doesn't feel guilty getting what HE needs on the side as well. He needs to fuck — and fuck a lot! He also craves variety, needing things to be kinkier than his sweet wife can handle.
Although Vanessa is still shy and uncertain, Tony eventually convinces her to go ahead with the fun they had planned. Yet, Tony has no idea that Vanessa is soon going to give him the surprise of his life…