People love MILFs and pervblog is back with Top 30 Big Boobs Milf Pornstars with Huge Boobs which are made to be Boobfucked.
MILFs, which stands for mother I'd like to fuck, holds a special place for porn fans, so this article ranks the best big titty MILF pornstars. The mature babes here all show off a set of amazing DD tits which is perfect to wrap around a stiff hard cock. The sexual experience these babes have gained over the years let them know how to deal with a sweet wet pussy, and how to ride a hard cock.
To rank these sexy MILFs, pervblog do not uses the Industry leading Paid concept of Pornhub Rankings. They're just Ranked on the Basis of Boob appeal and I already know No one's gonna agree to this Ranking so anyway.
Top 30 Big Boobs Milf Pornstars
This is the latest Updated Top 30 Big Boobs MILF pornstars. Don't worry Brandi love, Kendra Lust & Julia Ann made it into the List.
1. Angela White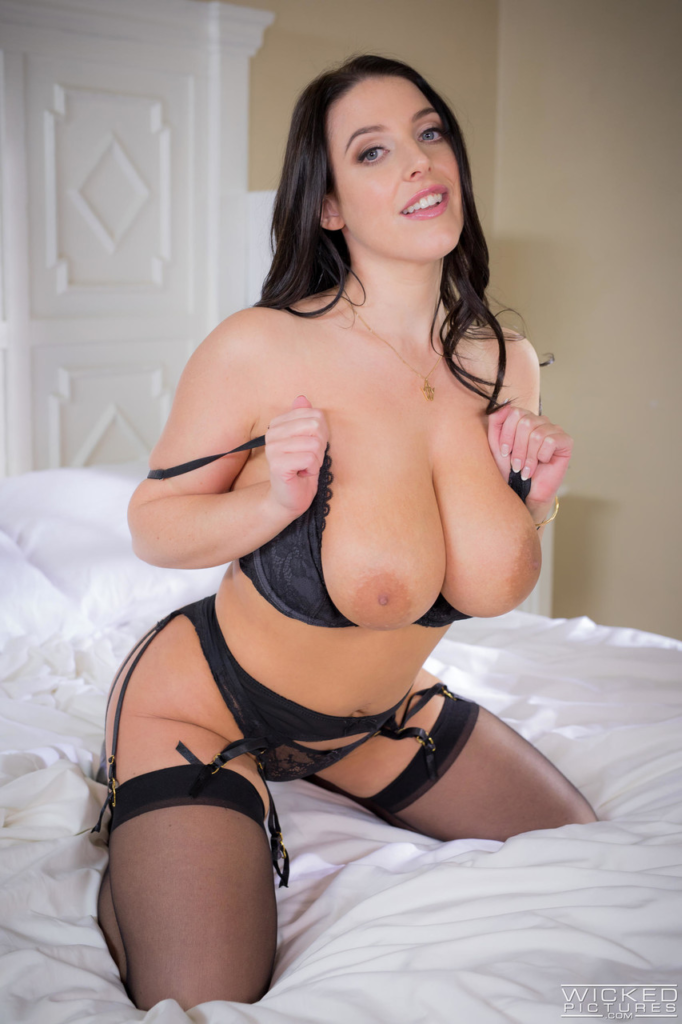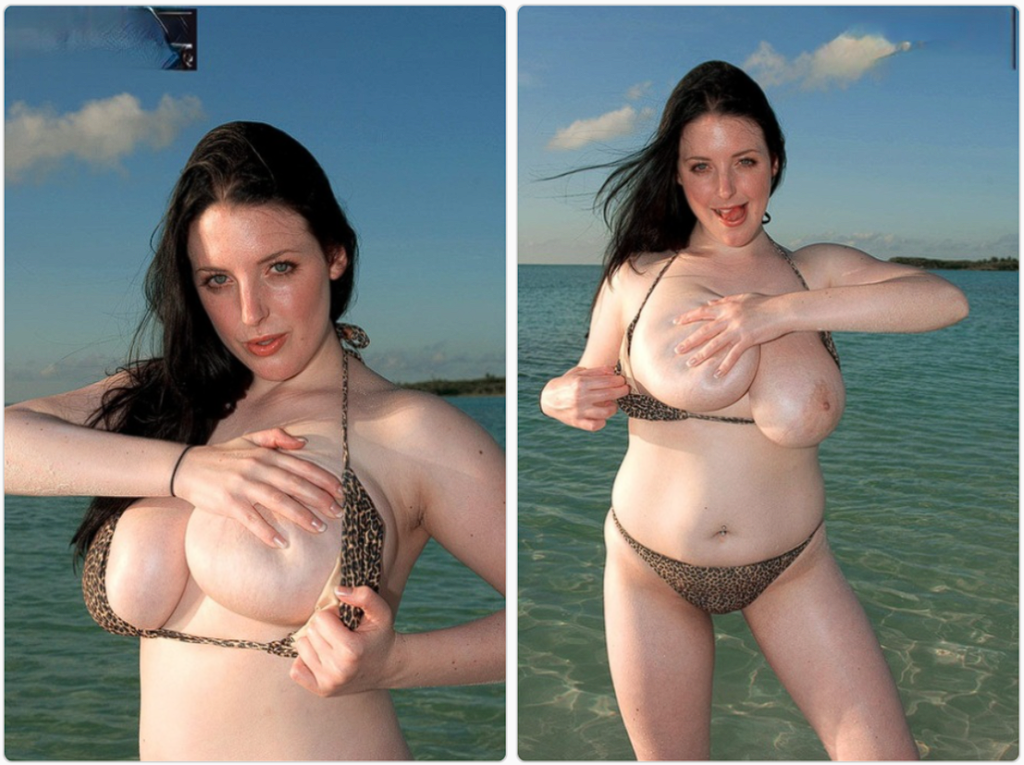 2. Kelly Madison
At the top of the list we can find the veteran Kelly Madison who is actively shooting X-rated films since 2003. Kelly got inspired by her cousin Janine Lindemulder, who was already in the porn industry and was very successful. Kelly and her husband Ryan, who worked as a graphic designer at the time, started an internet porn business; at the beginning it was a personal website, and their production was called 413 Production after the address of the warehouse where they were filming.
While Kelly was seeking talents and was performing with them, Ryan was working on the editing, photographing, web hosting and advertising. Kelly has naturally large breasts, something that she is known for, of course besides her passion and sexual skills on camera. Today, forty-nine year old Kelly is one of the most successful porn stars and producers. In 2011 she won an AVN for Best Web Star and in 2015 she got her name in the AVN Hall of Fame.
3. Ava Addams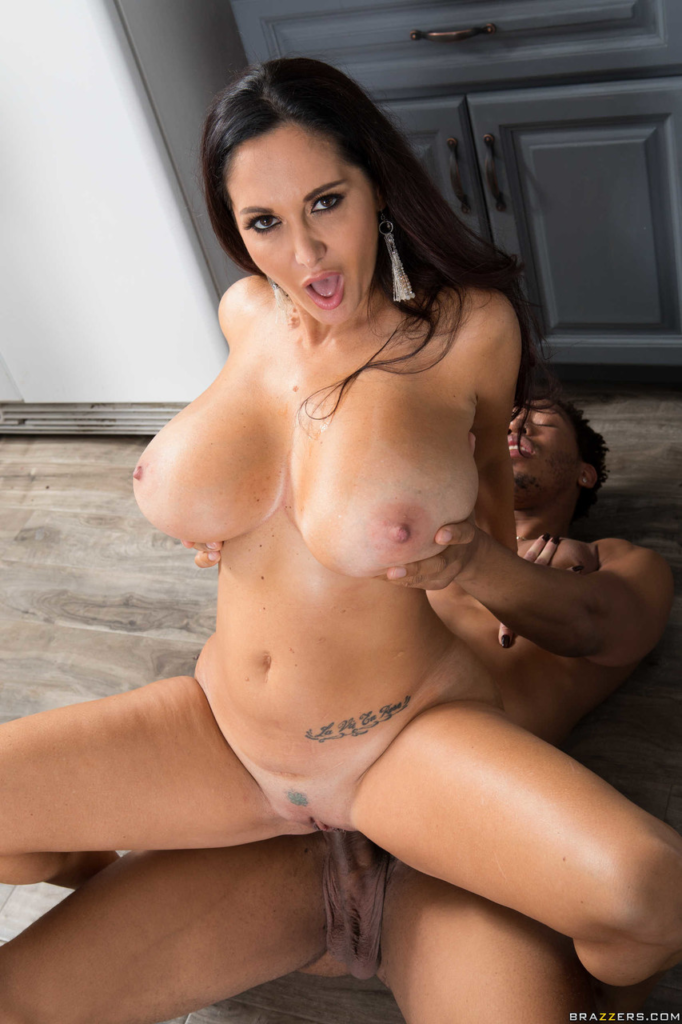 Ava Addams is one of the most popular glamour hotties on the internet, and now that she's shooting hardcore, it's not hard to see why. Whether she's giving a master class in sucking cock or taking lessons in snatch eating, she always savors every sweet, sloppy lick.
Her other occupations over the years have included stripper, make-up artist, and mainstream film producer.
This freaky performer has plush curves and creamy skin, and you do not want to miss watching her ass jiggle as she rides a fat cock to get higher on the best pornstars ever list.
4. Sophie Dee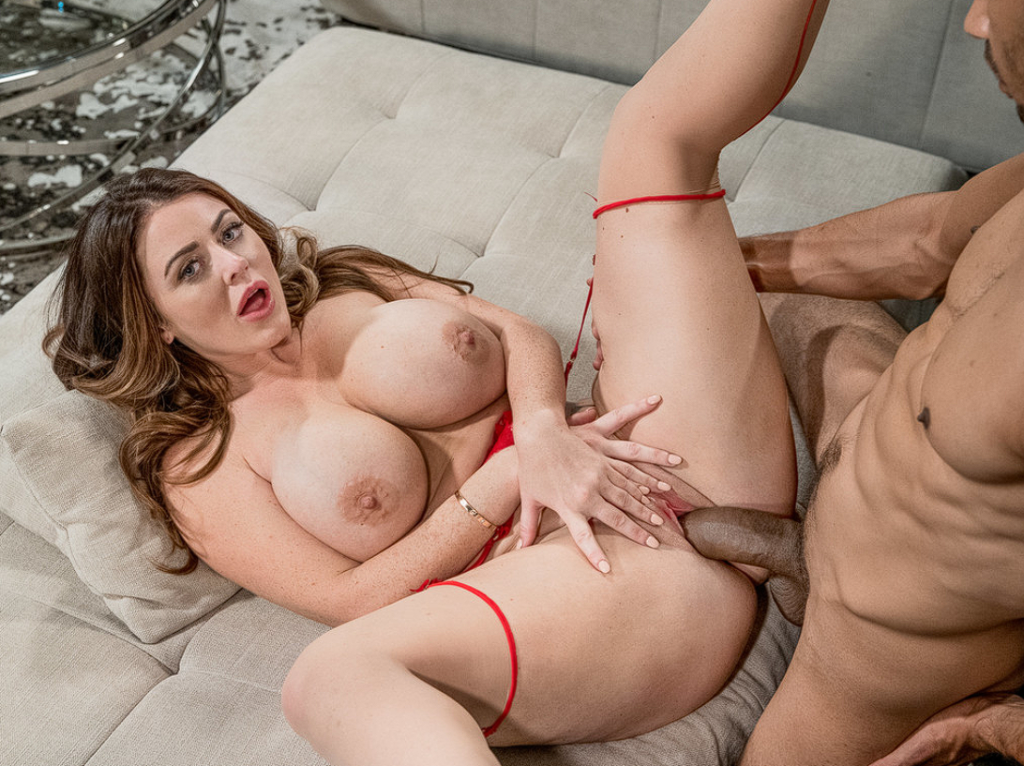 Hard-bodied bombshell Sophie Dee is a fit and fuckable piece of booty. This kinky babe enjoys anime and hentai, videos games, and giving blowjobs.
Sophie's small body and tight snatch don't prevent her from living up to her life motto: bigger is always better – especially when it comes to getting stuffed with cock.
Angelic, smart and genial, she did not fails to charm. Always ready for another round, this spectacular goddess is one of the big titty milf pornstars due to her display of her luscious tits and ass.
Sophie Dee was born in Llanelli, South Wales, UK on 17-Jan-1984 which makes her a Capricorn. Her measurements are 34D-26-36, she weighs in at 110 lbs (50 kg) and stands at 5'4″ (163 cm). Her body is average with fake/enhanced 36F sensitive tits. She has lustful blue eyes and lovely black hair.
5. Holly Halston
Holly is a forty year old New York MILF with exceptionally hot body, huge (silicone) breasts and long Barbie Doll hair. She was born for this job and finally joined it in 2002 when she was twenty-seven years old.  Parallel with filming porn scenes, she worked as a stripper and was successful in the both fields.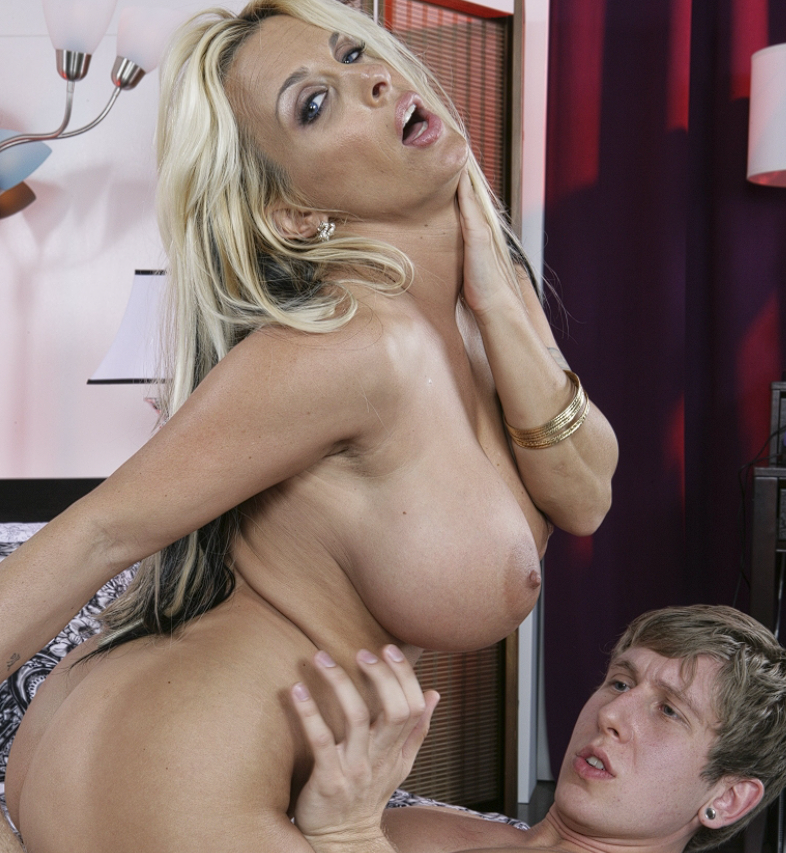 Entering the porn industry led her towards meeting her husband, the porn stud Troy Halston. They are both famous for their hundred and fifty porn films they did as a married couple. She shot scenes and films in different genres but perhaps she is most famous for her work in the MILF genre, often filming with much younger male porn stars. Holly has a long career and more than hundred films, and still works actively.
She was married for ten years and has four children with her now ex-husband (they divorced after ten years of marriage). After their divorce they stopped performing together but continued doing cam shows.
6. Lorna Morgan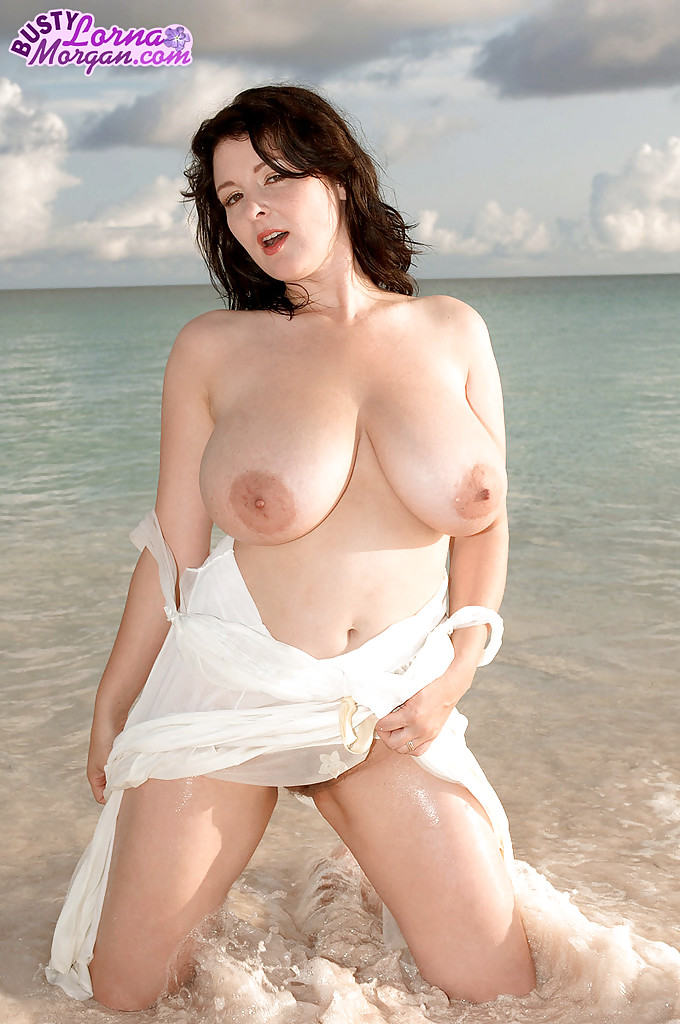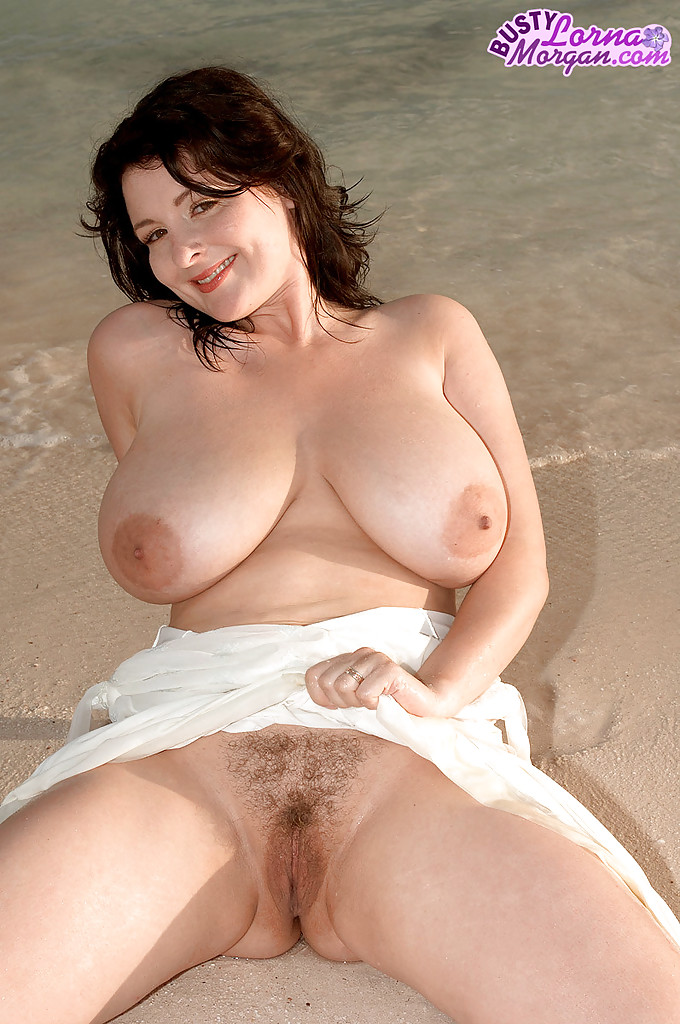 This is more of a Legendary mention like How can someone MISS Lorna Morgan when their is a talk about Big MILF Melons/Boobs.
Mother of three with naturally large breasts, the MILF that is Lorna surely made a lot of people happy with her performances and photo shoots. She started off as a nude model in 1999 but did not get the wanted attention and fame until 2001.
The forty year old busty lady has a breast size of 30JJ. She had a career of a nude model for seven years, but made her making her fans super happy when she exposed her pregnant belly and her naturally swollen breasts. She is a mother of three children – one boy and twins.
The English MILF was mostly casted in genres such as BBW or big breasts. She is currently retired from the industry but she actively runs her Twitter page and her official website lorna-morgan.com.
7. Samantha 38G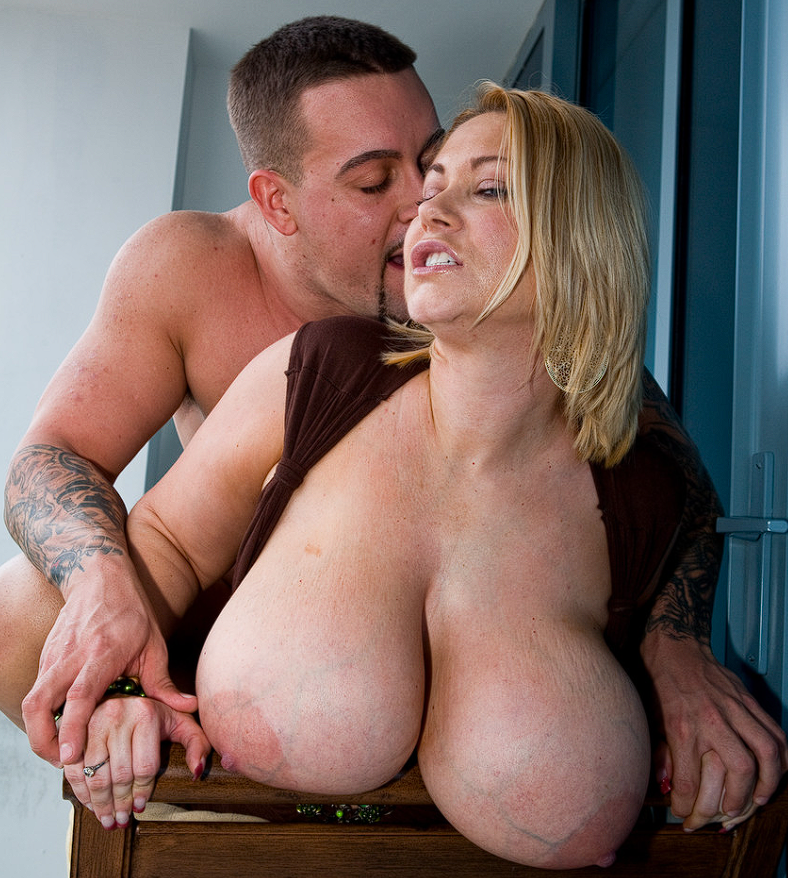 When you hear her name you can only imagine why she has the nickname 38G. Samantha is one rare beauty with naturally large breasts. She has been in the adult entertainment industry since 2003. Samantha started off as a BBW adult model but also switched to performing in adult videos.
Although she has a long porn career, it wasn't until 2011 when she did her first anal scene with the fellow porn star Michael Vegas. Samantha was often casted in BBW scenes, but also in hardcore and scenes with toys. She runs her own personal website and has stated that she sees porn as nothing but job and is solely focused on her success.
Samantha is leading a peaceful life, without scandals or plenty of wild off-camera sex. To her, the most important thing is her career, her family life and her website. Some of her most famous films are XL Girls Home Alone, Big Tits Big Toys, Forever Maria Moore, Super Sized Rides and so on.
8. Amber Lynn Bach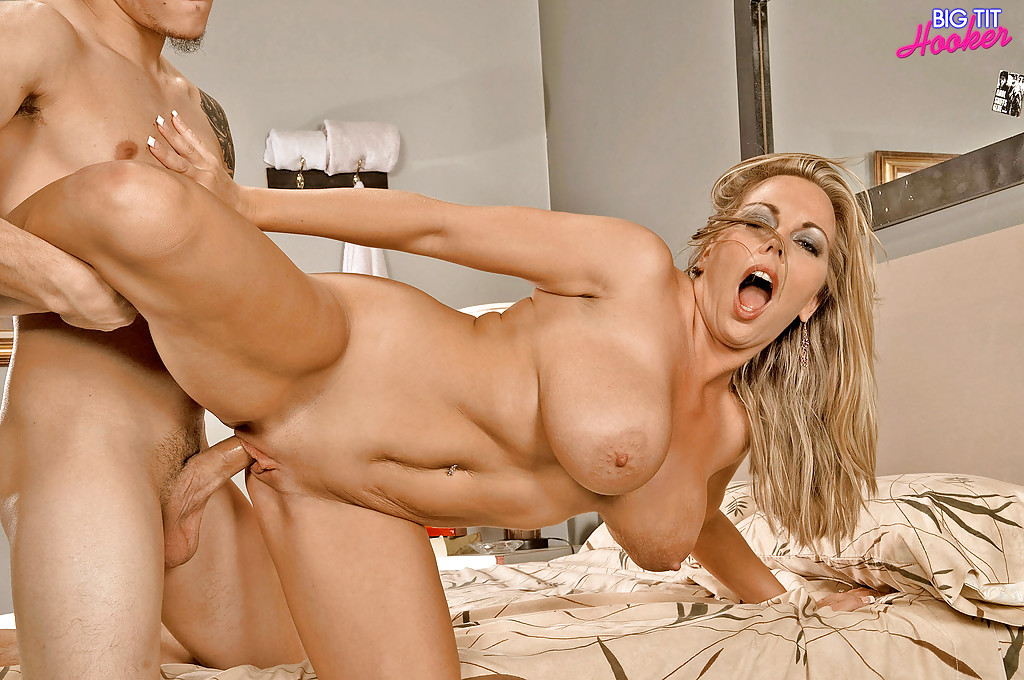 Amber Lynn is probably not your regular fifty-two year old woman. She is a smoking hot blonde with perfectly round breasts. She has the face and a body of a young woman, the sex appeal of porn goddess and the skills of a real MILF. Amber had a rough childhood where she faced death of a young sister, divorce of her parents, death of her mother and growing up with eight brothers. In the early 80s she moved to Los Angeles where she worked as an exotic dancer and developed heroin addict.
She is sober since 2000 and in 2002 she joined the porn industry. It seems that this was her best decision because she made a wonderful career and she is still active. She has performed in lesbian scenes, threesomes, blowjobs, bondage, POV and interactive porn scenes. Amber also takes part in non-pornographic films, works as a personal recovery assistant, helping addicts to detox and is a real estate agent for luxury homes.
9. Karen Fisher
Very tall, blonde and with big breasts, Karen looks like a classic porn star and a fantasy woman every man dreams of.  This forty-year old Portland native started out as a dancer at a strip club when she was eighteen years old.
In 2002 (age twenty-six) she joined the industry and was performing under the alias Samantha Silver.  In her successful career of fifteen years, Karen had collaborated with Dogfart, Digital Sin, Elegant Angel, Rain Productions, Evasive Angles, and Venus Girls Productions and adult websites such as Score (her first solo hardcore shoot was for this website), BangBros, Brazzers, Reality Kings, and Naughty America.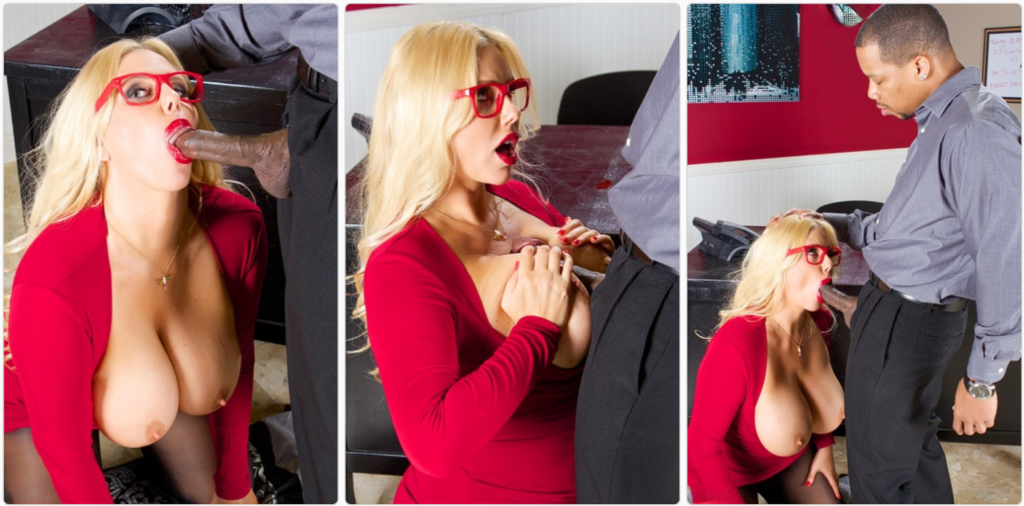 The busty MILF runs her own official website. She shot numerous X-rated scenes such as threesome, lesbian, hardcore and interracial scenes. She loves her job so much and surely does not plan to retire any time soon.
10. Brandi Love
Tiny, toned, and tight, Brandi Love is an all-beauty. Brandi loves music, and this darling travels the world following all of her favorite bands.
A busy chick who can usually be found soaking up the sun by the pool or gadding about town, Brandi is probably making herself cum in front of dozens of strangers even now.
Whether she's on top or on the bottom, Brandi is a sexual being who enjoys being pleased. This sexy wide-eyed fox may have an innocent look to her, but trust me; Brandi Love is a porn pro that was born to bend over.
With a round and firm butt, tempting nipples, and an freaky appetite for cum, this beautiful seducer is one of the big titty milf pornstars.
11. Cathy Heavan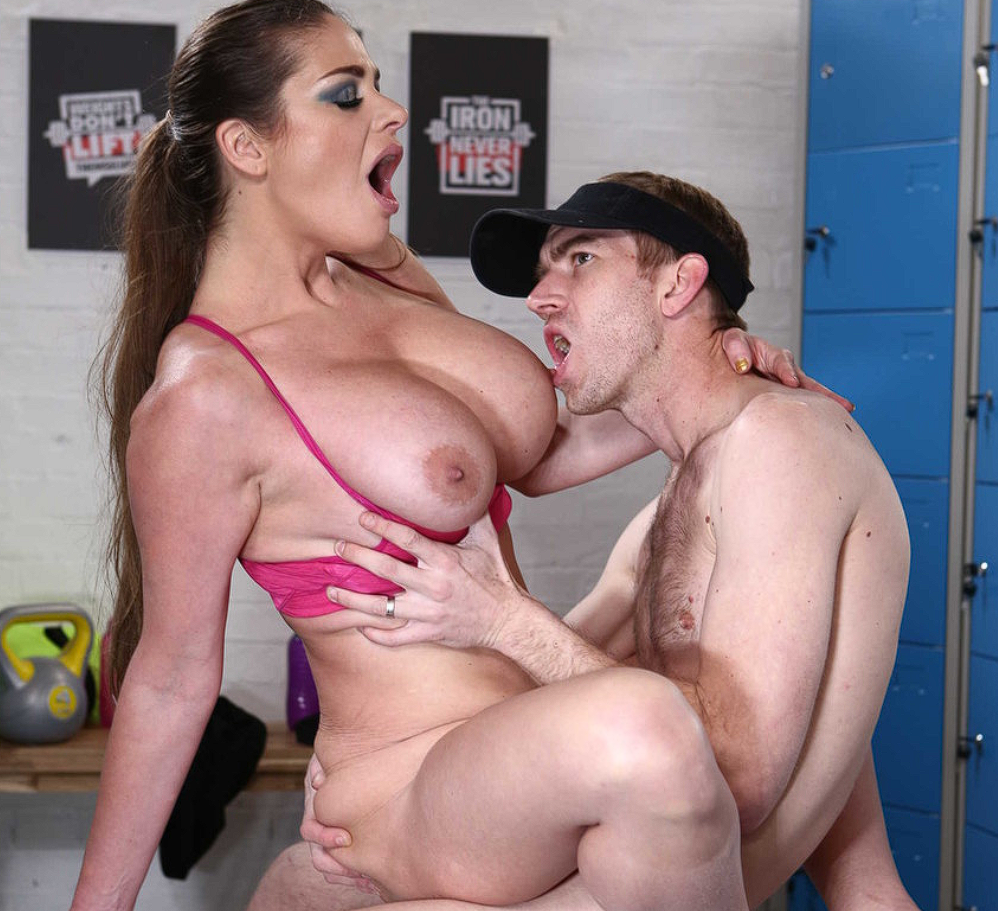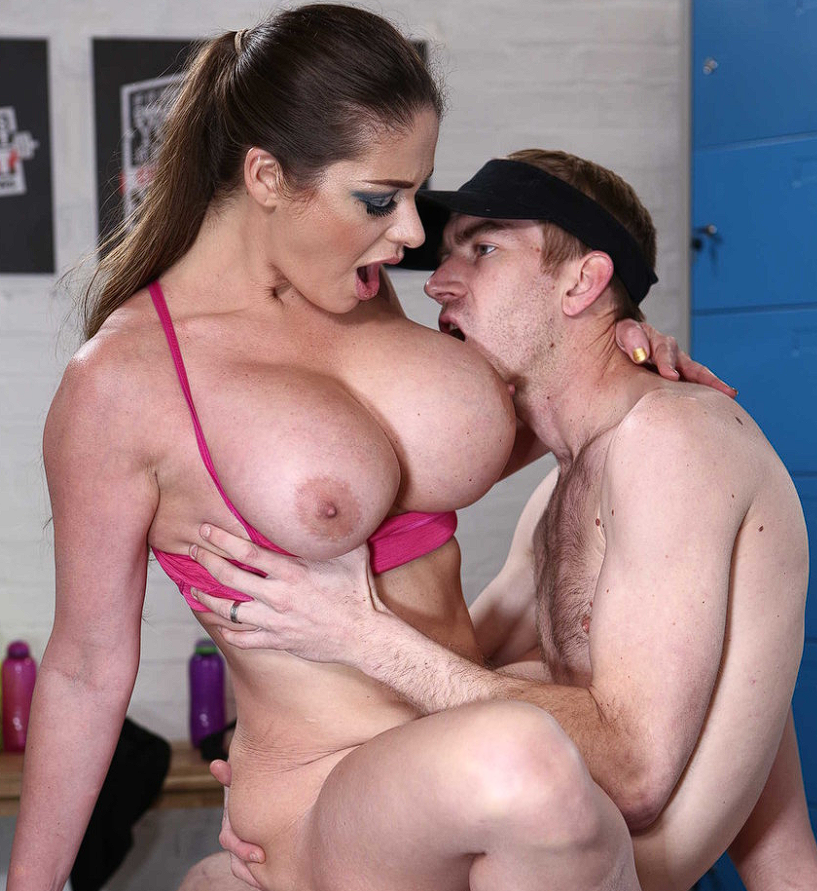 Buxom, fox, and a definite nympho to boot, Cathy Heaven is the pornstar of your slutty daydreams. Cathy claims she never had a slutty phase, but the prospect of becoming a smutstar lit her up.
Her ass is the perfect size, big enough for the ass men, but still small enough to be tight, toned, and squeezable.
Cathy Heaven has always had a large cravings for dick, but this whooty starlet says that working in porn has awoken a unlimited cravings for fucking, and made her hungrier for fat cocks than ever before gaining her a spot on the big boobs milf pornstars list.
12. Maitland Ward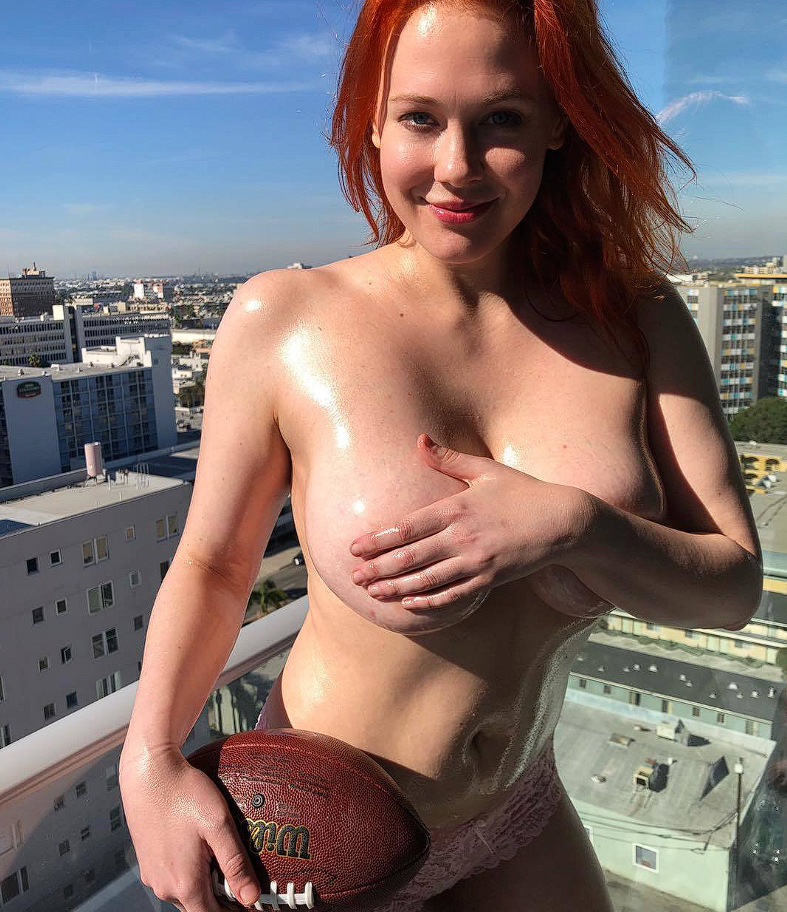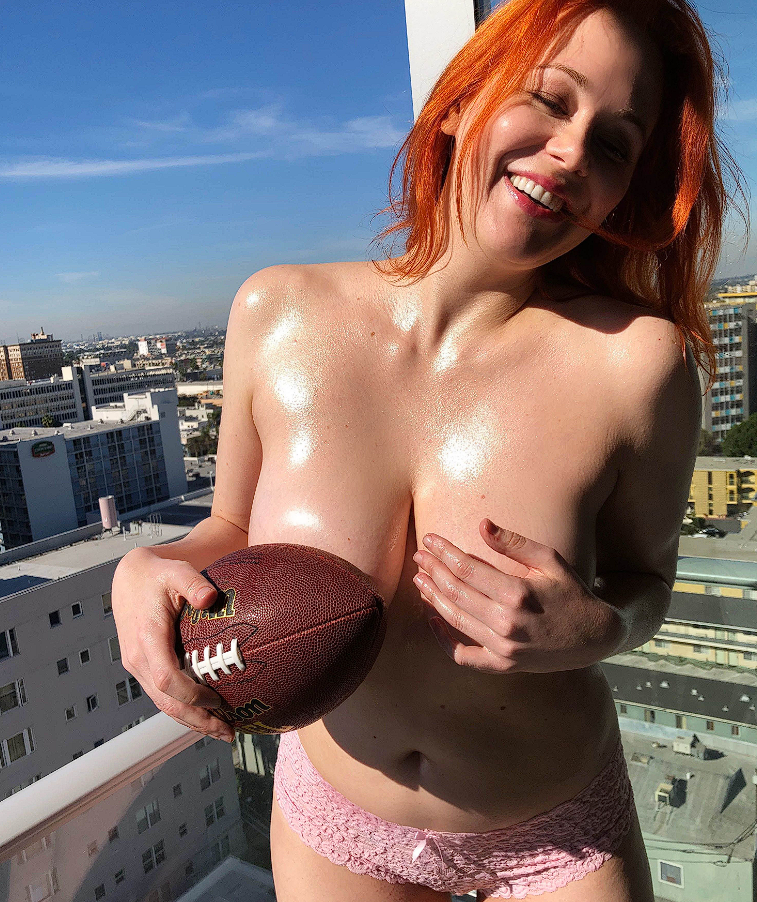 If you're into MILF redheads then Maitland Ward is right up your alley. She's a famous American actress known for her provocative behavior. This bitch surely loves to treat her fans in a proper way, that's why she takes some sexy pics!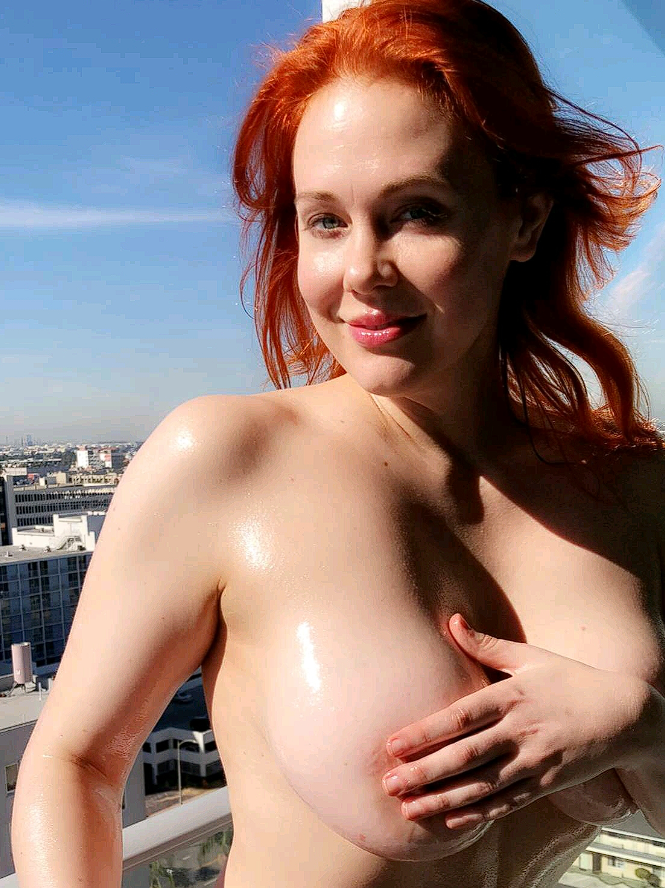 Those big knockers will rock your world!
13. Kendra Lust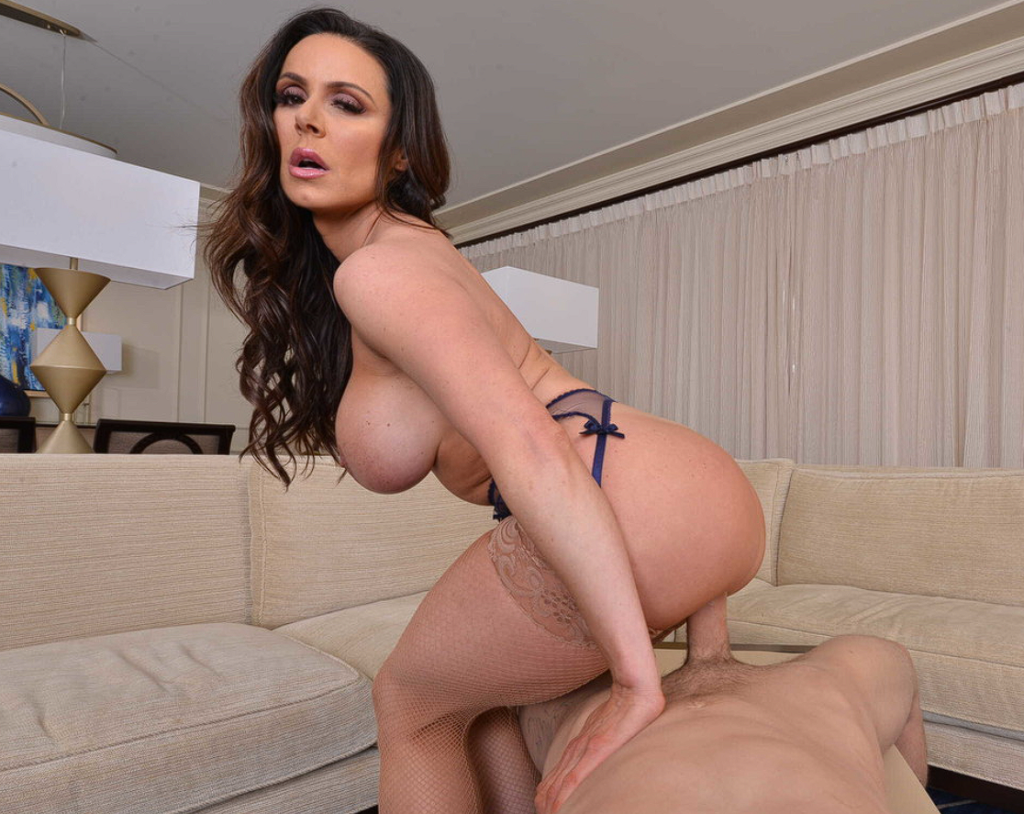 Kendra Lust is very popular with smut lovers, and with her banging body and stunning looks it's easy to understand why. Packing a jaw-dropping set of boobs, legs that go on for ever, and long platinum goddess hair, Kendra loves to be on top and in control every time she rides a hard dick.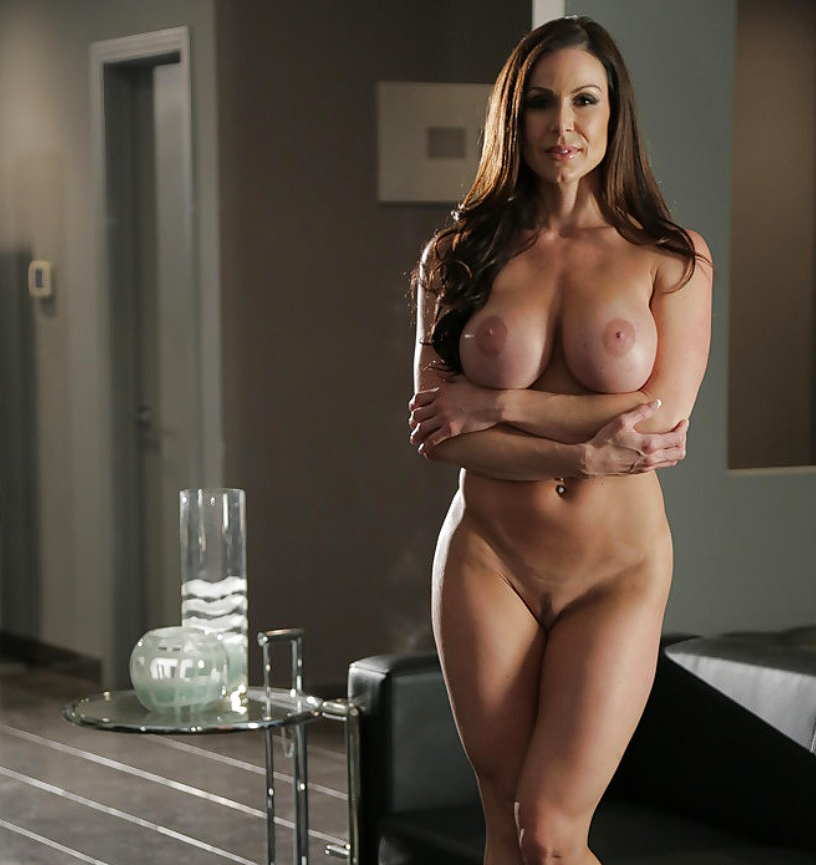 Kendra likes to keep in shape by jumping back onto the pole, so you know that she's still as flexible as ever, and still has all her old moves. Due to the fact she gets off on being watched, you'll never find Kendra wearing baggy clothing, opting instead for the kind of form-fitting outfits that will make your jaw drop to the floor. Kendra has sucked and screwed her way through numerous scenes with guys, girls, and groups, making her one of the big boobs milf pornstars.
So whether she's banging one on one or blowing every hard dick she can get her sexy lips on, Kendra is always a joy to watch.
14. Phoenix Marie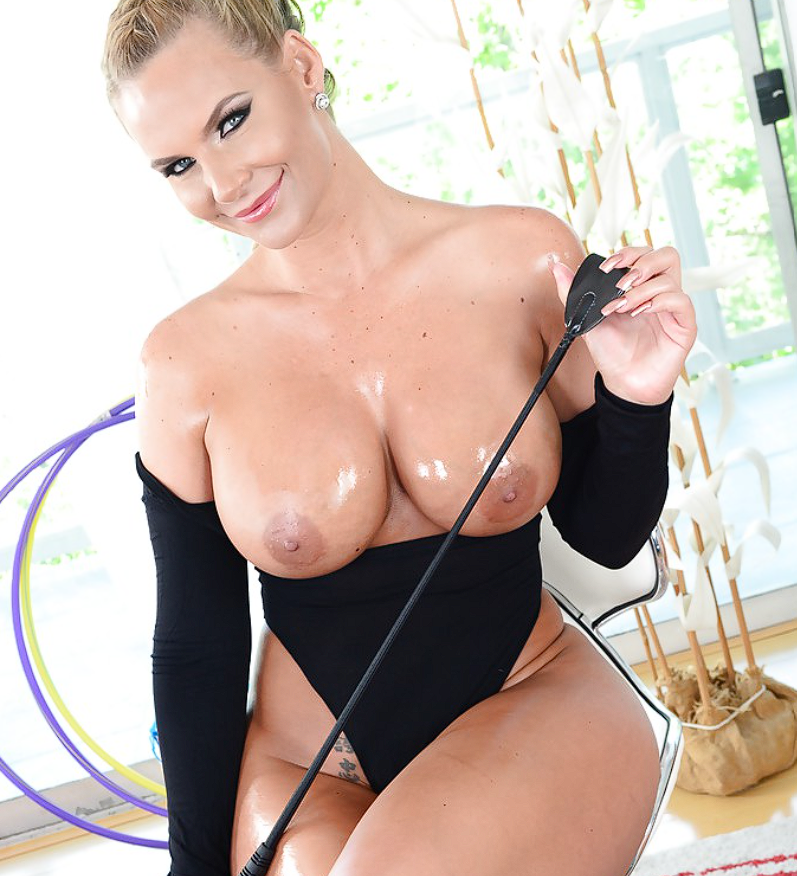 Phoenix Marie loves being held down and told what to do. Every one of her scenes is hot as hell, and it's one part mindset, one part amazing physique.
The only thing bigger than her huge boobs are her big heart, and Phoenix is a sweetheart who radiates positivity and loving energy.
On set, you can find her swallowing a dick like it's not been done before.
This fun loving pornstar has the hot body, beautiful face, and insatiable sex drive it takes to be considered one of the big boobs milf pornstars. Praised for her ability to suck great dick and always carrying high levels of enthusiasm when it came to getting her tight pussy filled, Phoenix and her perky breasts are on a quest for smut greatness.
15. Reagan Foxx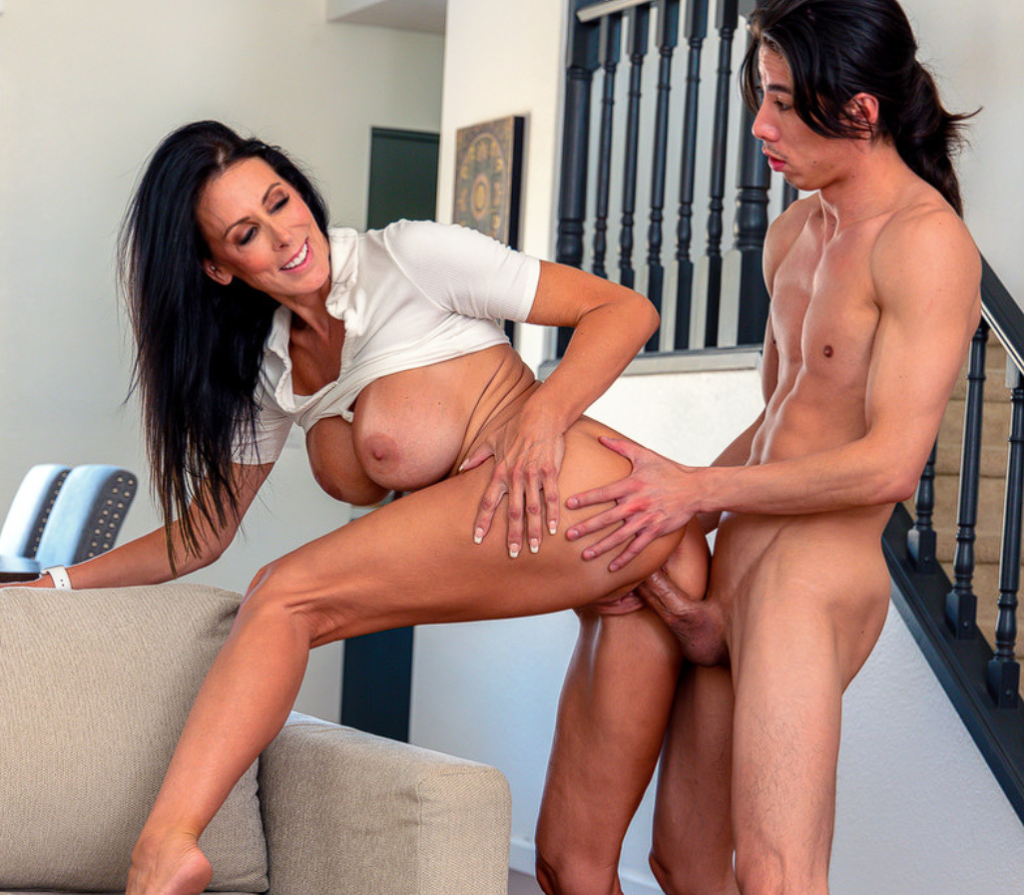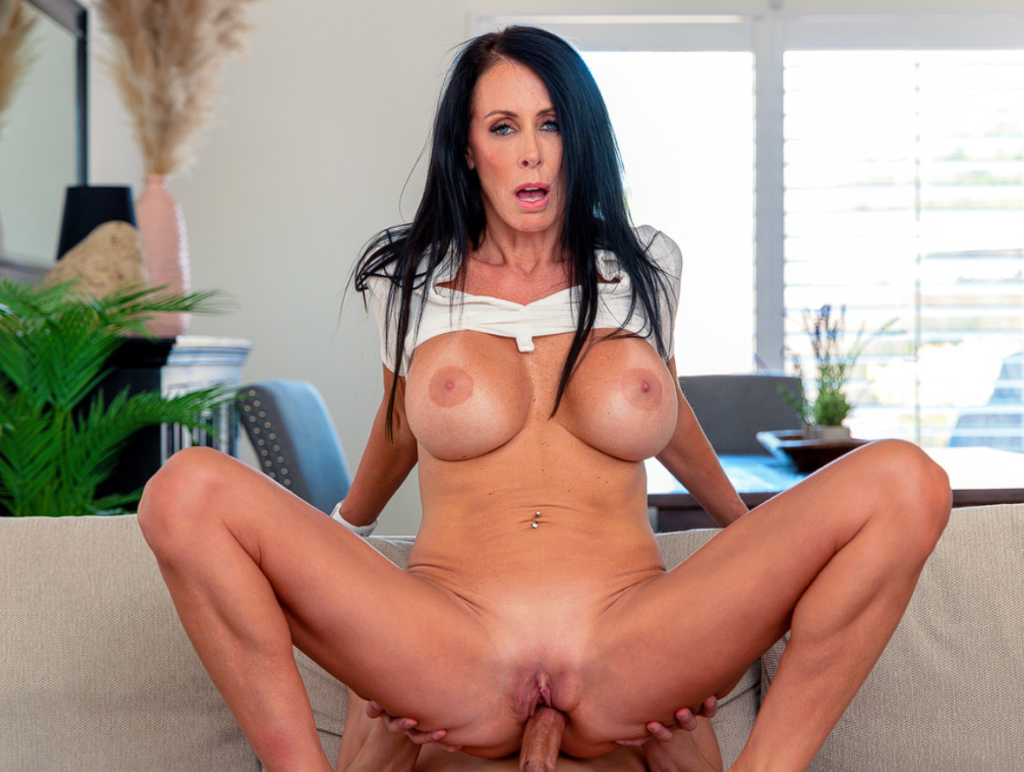 With her plump dick-sucking lips and big breasts, Reagan Foxx is a smoking juicy darling who enjoys to suck cock. With her long platinum darling hair, big boobs, and big round butt, she's got a classic smut star look, and she puts it to good use in every one of her scenes.
Extremely kinky, Reagan loves latex, rope play, wax play, and more: if it gets her mermaid cunt wet, she enjoys it.
This bisexual charmer loves snowboarding, surfing, and Frank Sinatra, so if you want to get in her pants, you're going to need class, a sense of danger, and the skills to make her cum hard.
Between her perfect skin, attractive breasts, and her well toned physique, she's everything you think of when you envision one of the big boobs milf pornstars. When she isn't in the gym or sucking cock, Reagan is a big fan of raves and festivals, where she can practice grinding her pelvis all night long.
16. Julia Ann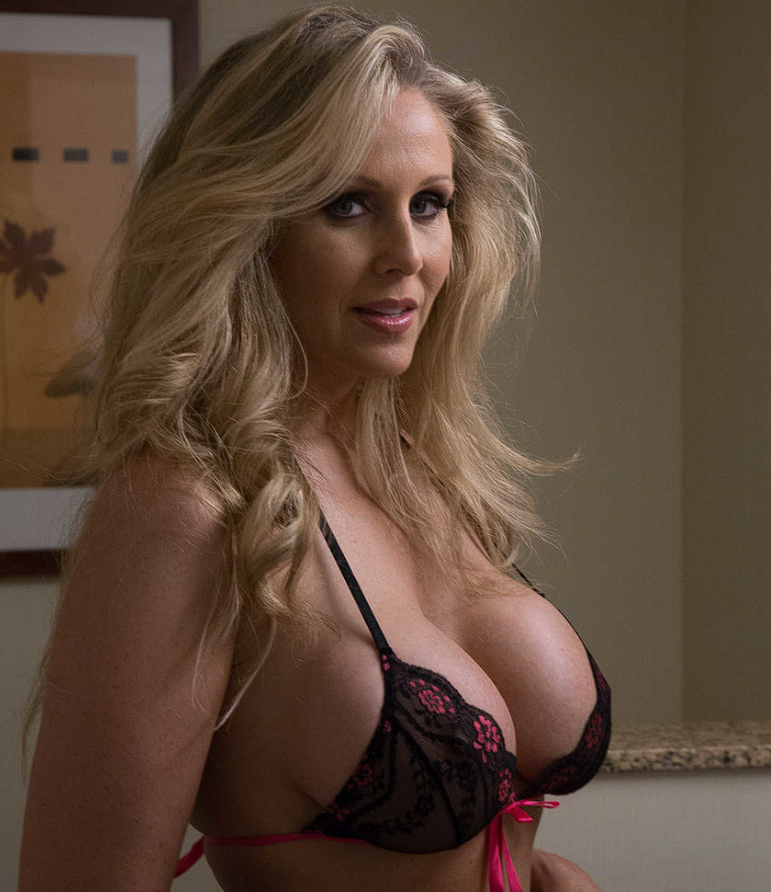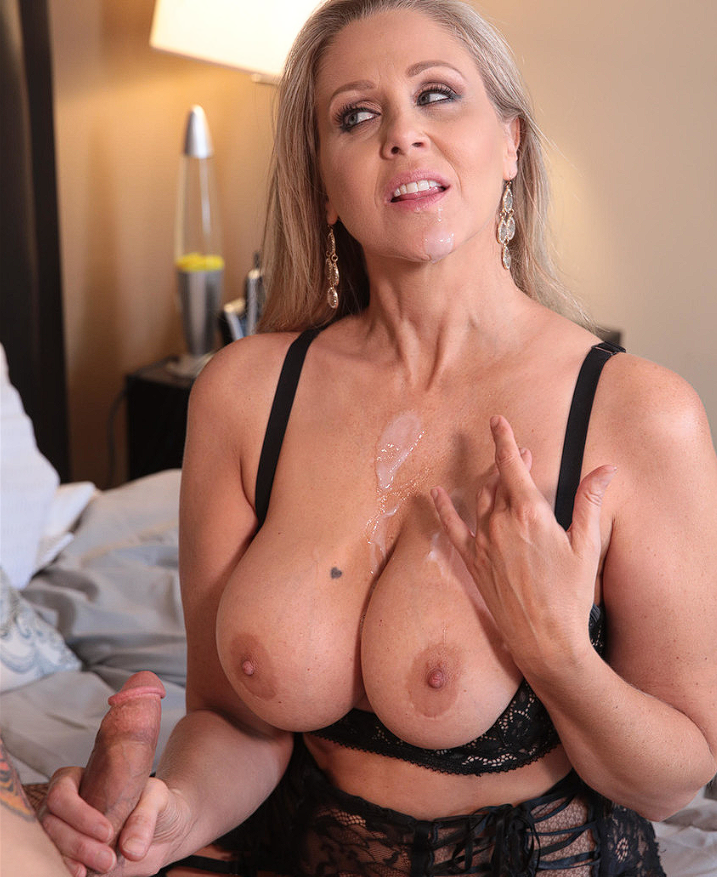 Back in the day, Julia Ann wanted to be a mainstream model, but somehow ended up in the porn industry and felt it was a perfect fit for her naturally oversexed personality. Julia was brought up to be a refined lady, sipping tea and reciting poetry, but just mainly because she blends in with high society doesn't mean she's not looking for a badass bloke to dirty her up a bit.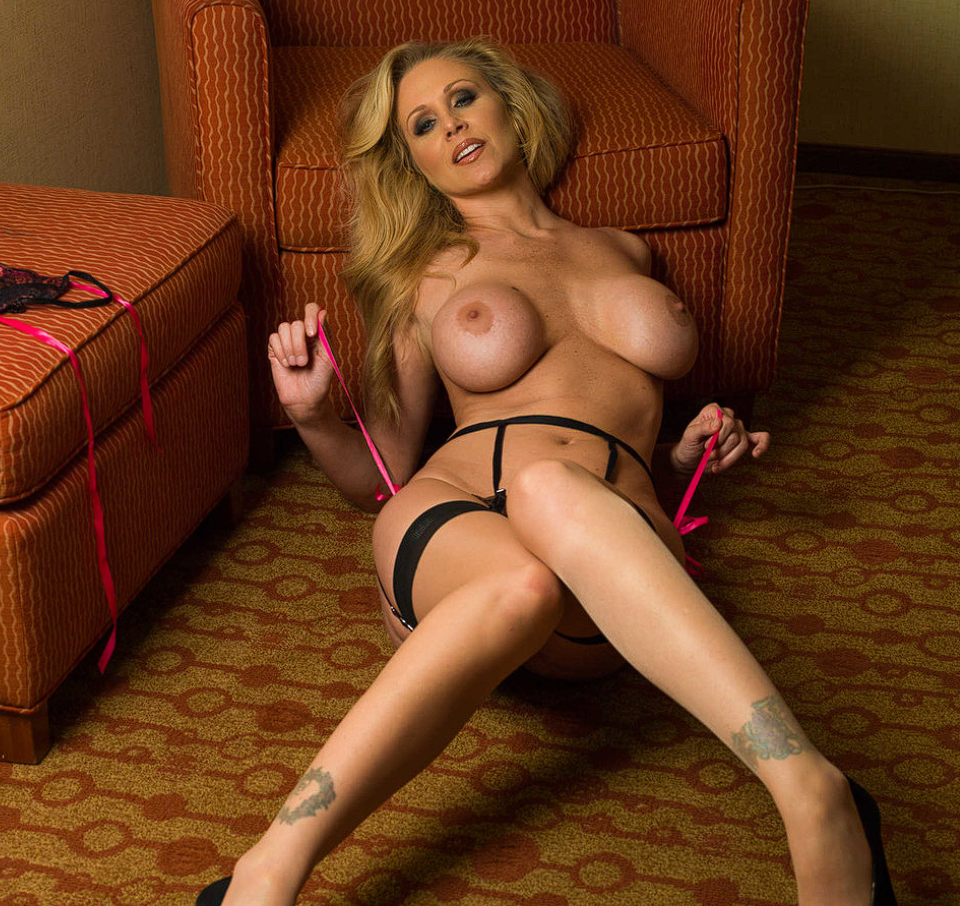 Sex is her favorite hobby and one she loves to practice, whether it happens to be in public or behind closed doors.
Let your heart beat out of your chest, your knees get weak, and feel yourself fall in love with Julia Ann. Despite all her talent and success, though, Julia Ann knew that her true calling was living out all her filthiest and freakiest dreams by screwing on film.
17. Ariella Ferrera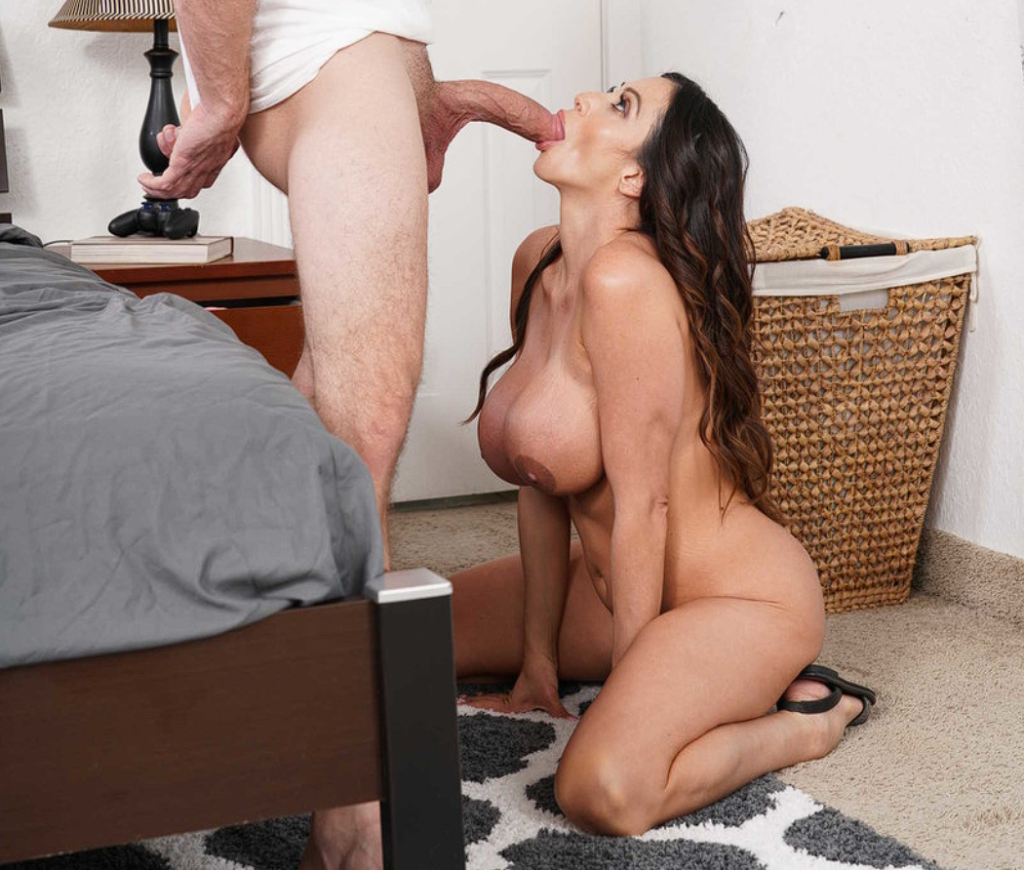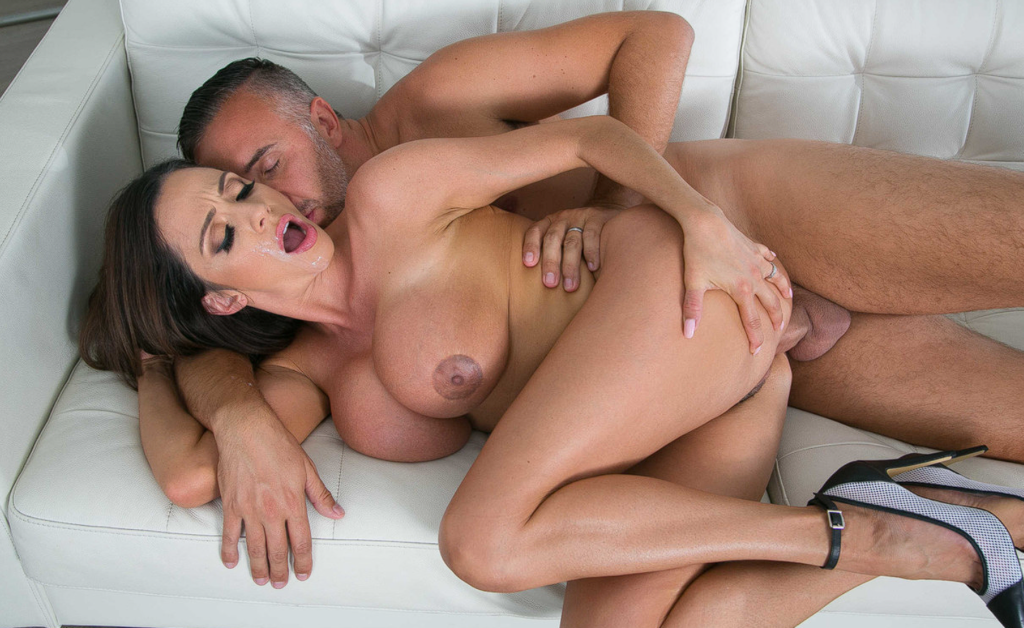 Sweeter than candy, Ariella Ferrera is the awesome thirst trap. Ariella's become the go-to whooty superstar for smut-lovers who want to see beautiful babes with more curves than a mountain road.
Ariella loves being freaky and being spanked, and likes a big, strong dude that can take charge and tell her what to do. She keeps her physique looking tight, toned, and smouldering by eating vegetarian, doing lots of pilates, and even learning mixed martial arts.
She quickly rates as one of the best milf porn stars, especially whenever she smiles demurely up at us while fondling her large, round firm breasts.
18. Alexis Fawx
Big titted treat Alexis Fawx isn't just a 10 on 10. Alexis is an internet nudist with perky tits and a solid social media game.
Saying she enjoys to suck dick would be a massive understatement for this lovable princess-next-door, but she's just as happy diving face first into a wet cunt. Her firm body and fun loving dynamic personality attained her a place on the best pornstars ever list.
Alexis Fawx was born in Smalltown, Pennsylvania on 23-Jun-1975 which makes her a Cancer. Her measurements are 32DD-23-33, she weighs in at 103 lbs (47 kg) and stands at 5'4″ (163 cm). Her body is slim with fake/enhanced 32E (70E) ripe tits. She has sexy hazel eyes and silky blond hair.
19. Alura Jenson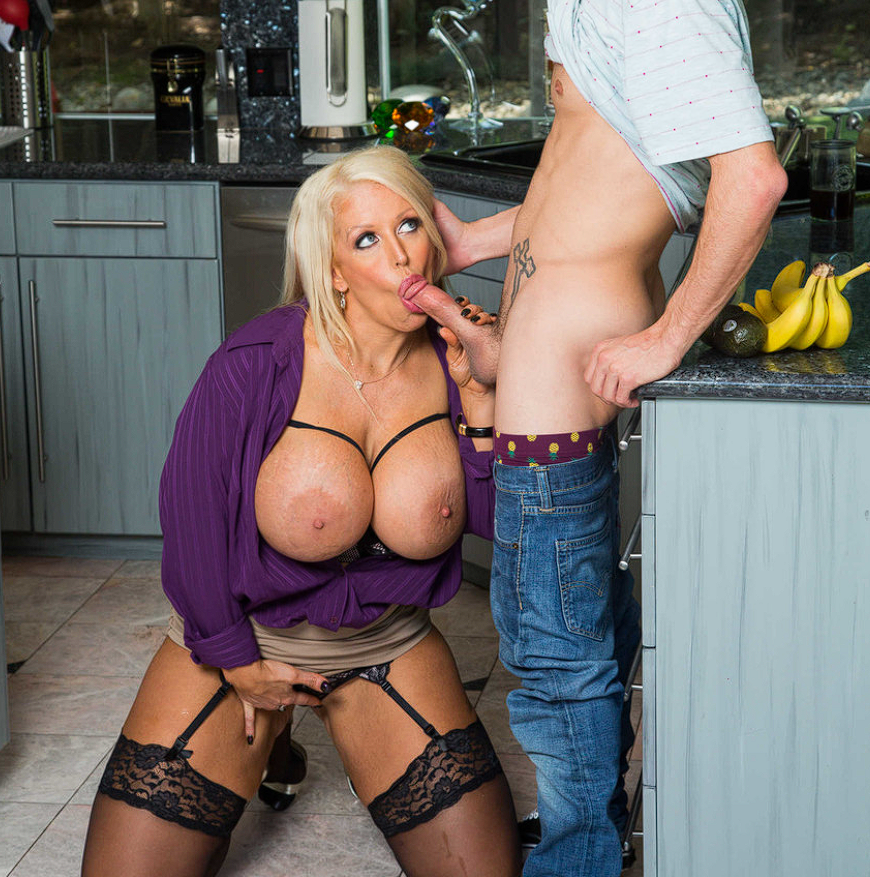 Alura Jenson is that rare mix of saucy chick: a classic beauty draped in tattooed rockstar chic. This hottie looks like a model so she's no stranger to every guy on the block trying to pick her up, but only a real man can get Alura's snatch wet and give this submissive cutie the hard sex she craves.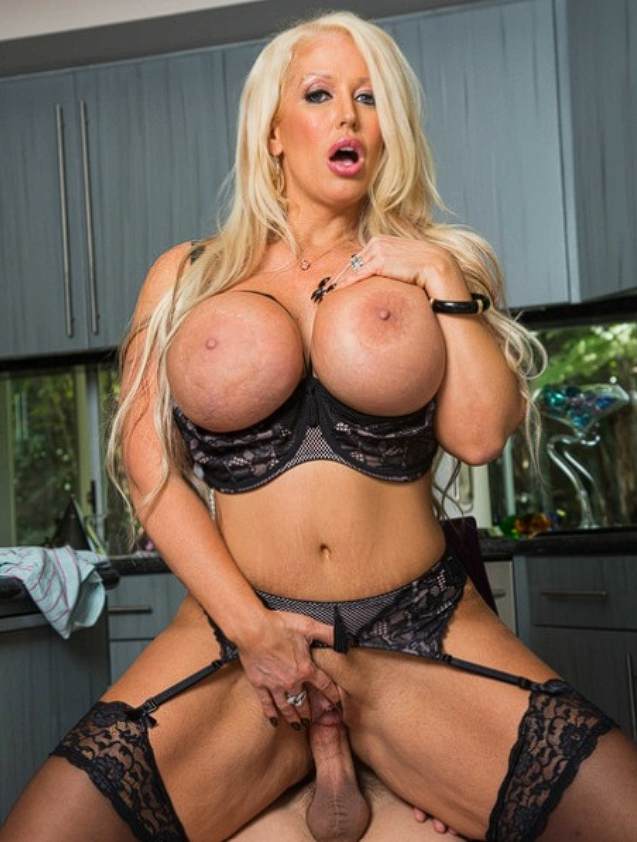 With a perfectly proportioned teen physique, Alura has pretty tan lines, perky little pink nipples, and an irresistible smile.
All of her life, Alura would get so slutty she couldn't control herself, and would have no choice but to break down and start rubbing her cunt right there in public. Alura Jenson has always had a massive appetite for dick, but this whooty cock rider says that working in porn has awoken a unlimited cravings for fucking, and made her more hungry for fat cocks
20. Angel Wicky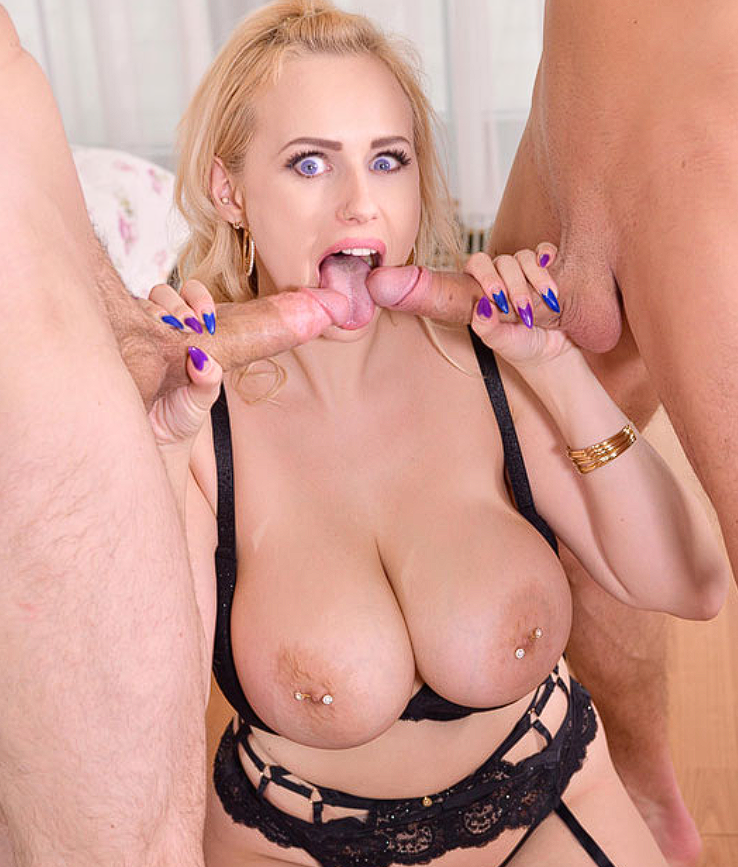 Angel Wicky is one pussycat that you're going to want to pet. This alluring little cutie is a dancer, and her perky round ass is spicier then a bowl of jalapenos.
When she realized that simply talking about balls was do not going to be enough, Angel unveiled her massive breasts for sexy photo shoots for various companies.
Though she's the type of babe who enjoys to freely live her truth, Angel also likes being tied down for crazy bondage scenes. Of course, she also has a firm booty and sexy long legs, not to mention her stunning little pink pussy that just never seems to get enough cock.
21. Jessa Rhodes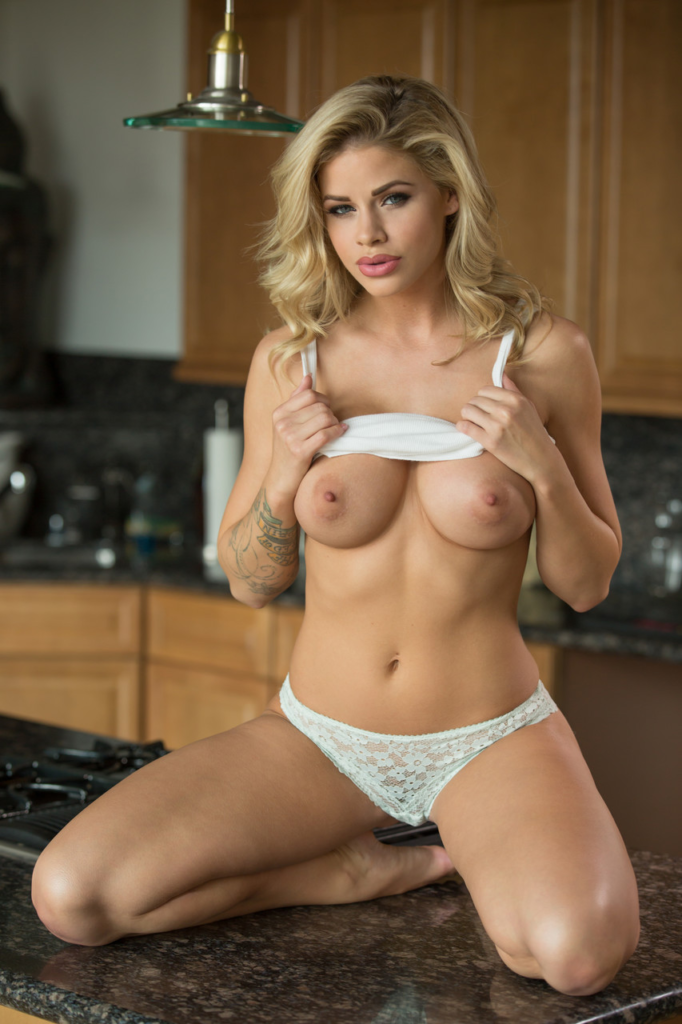 A magnificent goddess with an cravings for getting naked on camera, Jessa Rhodes knows how to get all eyes on her. This kinky cutie loves anime and hentai, videos games, and giving blowjobs.
She loves to indulge in all the finer things in life, whether it's taking yearly trips to Cabo or adding another pair of high heels to her 500-plus shoe collection.
Jessa Rhodes is smoldering hot, with seductive eyes that invite you to take your dick out, and imagine her plump ruby lips wrapped around it perfectly. You'll see where Jessa's gifted tongue really shines when you catch this treat mouth-screwing a cock and tugging the shaft with two hands.
22. Anissa Kate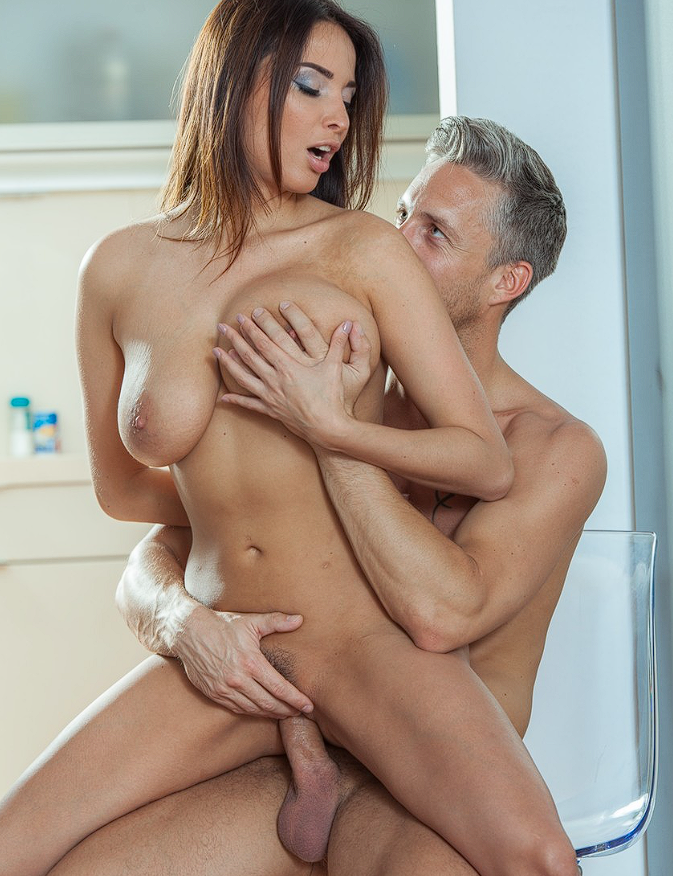 I look so much prettier with a cock in my mouth tweets Anissa Kate a smut starlet and blowjob enthusiast.
Having done a great deal of soul searching in her life, it gives her great joy to be a strong support for other hotties looking to find their way. Preferring her penetration to be hard and mean, this lovable hottie has no time from mushy sentimental nonsense, and even though she might look like the princess-next-door, Anissa isn't about to change for anyone.
While Anissa is a powerhouse at work, she loves spending her down time relaxing with her girlfriends and practicing her twat-tickling skills.
Silly, sassy, and a whole lot of alluring fun, this big booty seducer makes quite the first impact which is why she is one of the pornstars with big boobs. So make sure you check out the attractive Anissa Kate and her magnificent curves.
23. Natasha Nice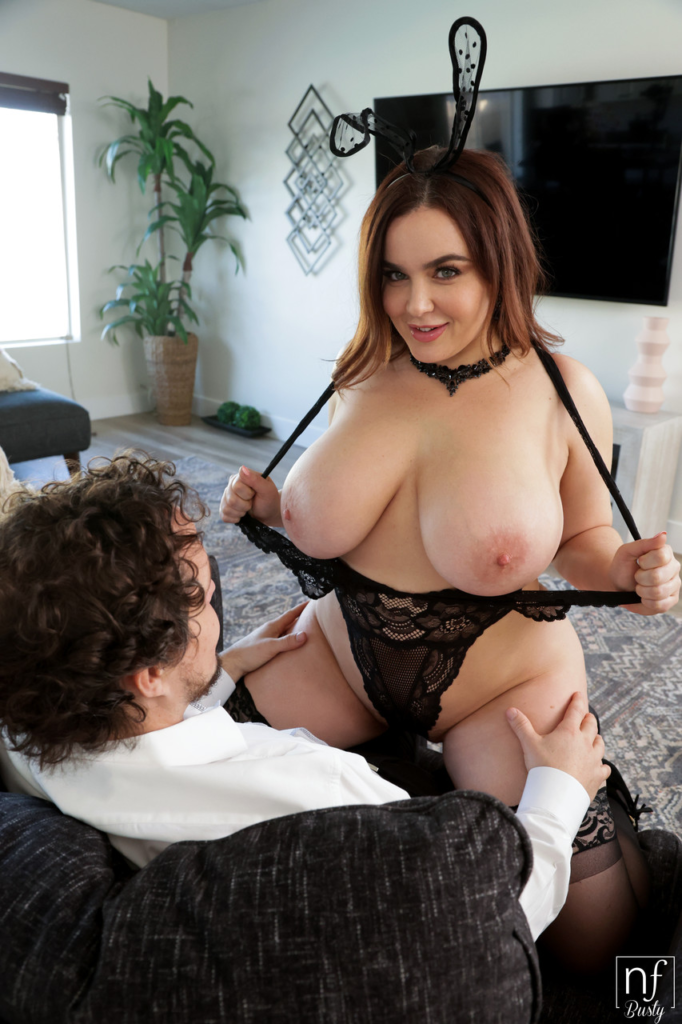 If you're lucky enough to have seen even one of Natasha Nice scenes then you'll know her work is stunning unforgettable. After going absolutely wild in her twenties, Natasha decided to join the adult industry, where all of her experience in the bedroom could come in handy working dicks like the pro nympho she is.
She has gorgeous long legs, a nice shapely waist, and a spectacular pair of huge tits to balance out her figure.
With her saucy build, she could effortlessly have made her acclaim showing off the latest fashions in magazine spreads, but Natasha enjoys sex so much, she just had to be one of the pornstars with big boobs.
24. Skylar Snow
Skylar Snow is a pleasure to watch suck cock on screen now that she is just such an enthusiast.
This big boobed beauty is the pinnacle of grace and class, well-educated, traveled, and cultured to appeal to only the most refined of sexual tastes.
A princess-chick mistress, Skylar has tasted some of the world's most delectable twats, plunging her tongue deep inside without coming up for air until her partners squeal with pleasure. She quickly places as one of the big boobs in porn, especially whenever she smiles demurely up at us while fondling her large, round firm boobs.
Don't wait a second longer to get acquainted with Skylar Snow and her juicy butt: watch her scene now.
25. Lexi Luna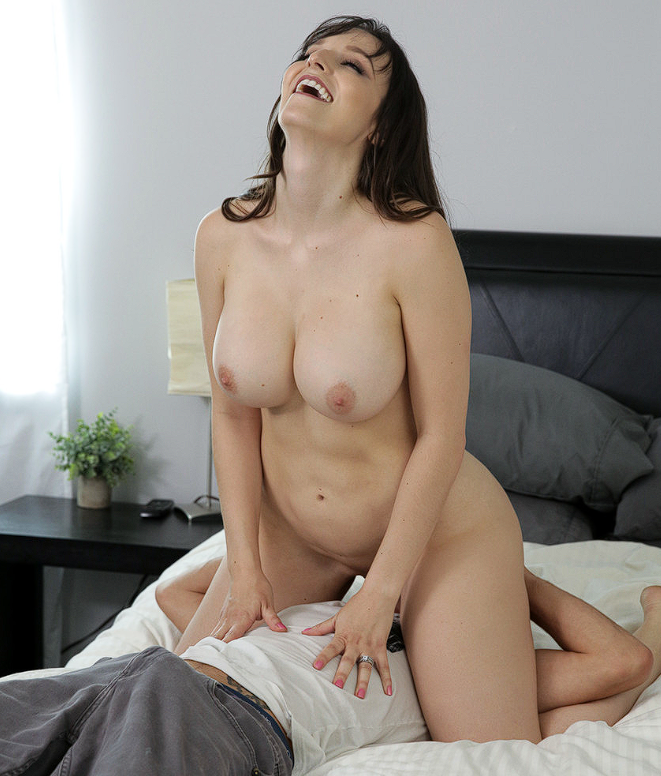 For a gifted golfer like Lexi Luna who's used to filling 18 holes in a row, filling all her own holes with cock is a choice.
Rocking the perkiest tits and the firmest ass, Lexi was do not shorthanded when it came to both guys and girls trying to suck cock her sweet snatch.
Always comfortable with her sexuality, Lexi lives to shock people, and enjoys to do ass or bondage scenes out of the blue to surprise her supporters. Her talent to tease herself and other babes is undisputed, but seeing her in action in a explicit scene is what grants her a position on the big boobs in porn list.
Enjoy Lexi and her internationally acclaimed ass now in her scenes.
26. Dee Williams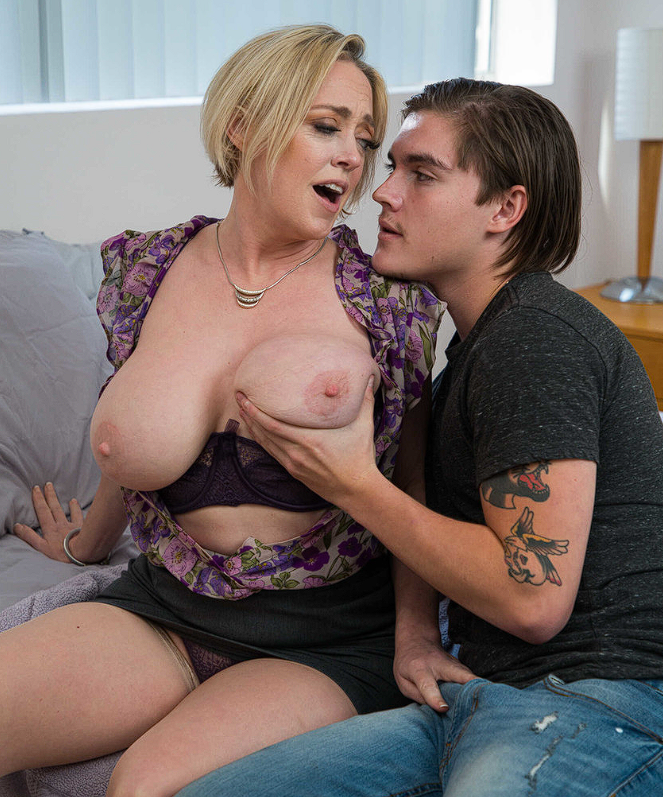 Back in the day, Dee Williams wanted to be a mainstream model, but somehow ended up in the smut industry and felt it was a awesome athletic for her naturally oversexed personality.
This all alluring goddess is a treat to watch every duration she steps on the screen, thanks to her great looks, tight physique, and endless cravings for sexual stimulation.
Hard work may be its own reward, but Dee enjoys spoiling herself with diamonds, perfume, and chocolate bonbons.
Dee is deemed one of the big boobs in porn due to her amazing juicy butt that jiggles and bounces almost as much as her tits do when she's riding a hard cock, and a plump set of cock-sucking lips to match. Knowing that all eyes are on her, Dee Williams dominates every scene like a true exhibitionist, and won't stop until her partner is quivering with pleasure.
27. Rebecca Moore
As soon as you lock eyes with Rebecca More ., you're sure to come under her erotic spell. Her long, toned legs, slim hips and excellent breasts are topped off with luxurious darling hair and her sweet, pouting kitten face.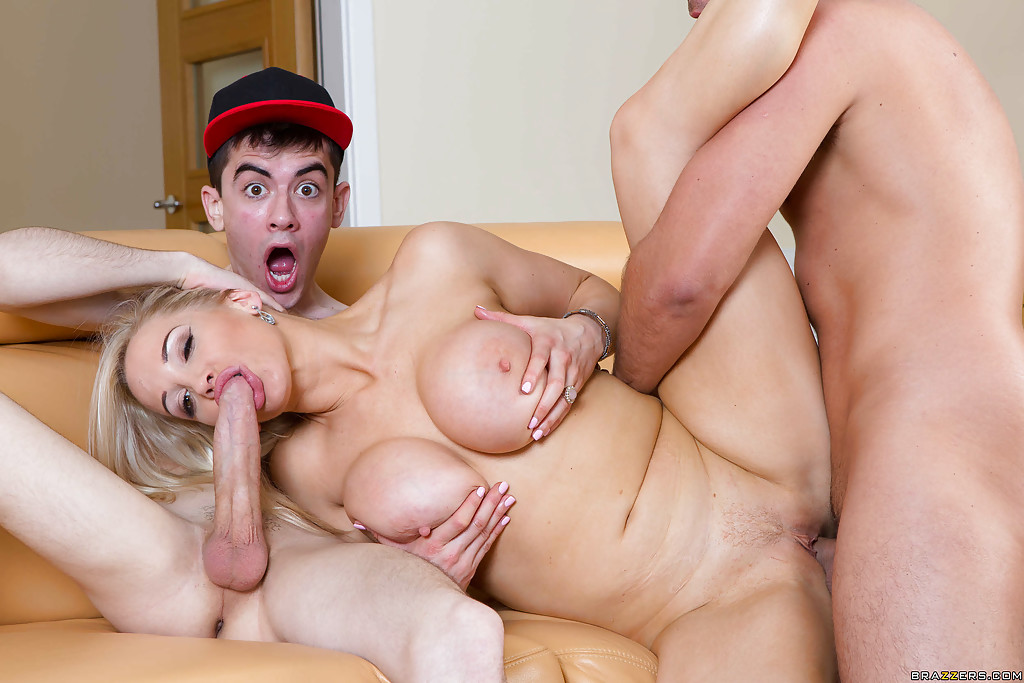 Clearly a slut with an oral fixation and always eager to wrap her fantastic breasts around a dick, Rebecca has assets that are assured to keep you at attention.
Whether you offer her lesbian scenes, or the chance to get slammed by a generous cock, Rebecca is down for any kind of juicy intense sex.
This buxom bisexual beauty has done scenes in all kinds of categories from bondage to lesbian and everything in between, makes her a big tit British pornstars. Her job has only just started, and she's got a lot of dicks to suck before she's satisfied.
#UpcomingMILF Violet Myers
I know she comes in TEEN category right now but She will definite be a Hottest MILF on the Planet in next 10 Years. Goddamn my Dick strongly agrees to this Statement.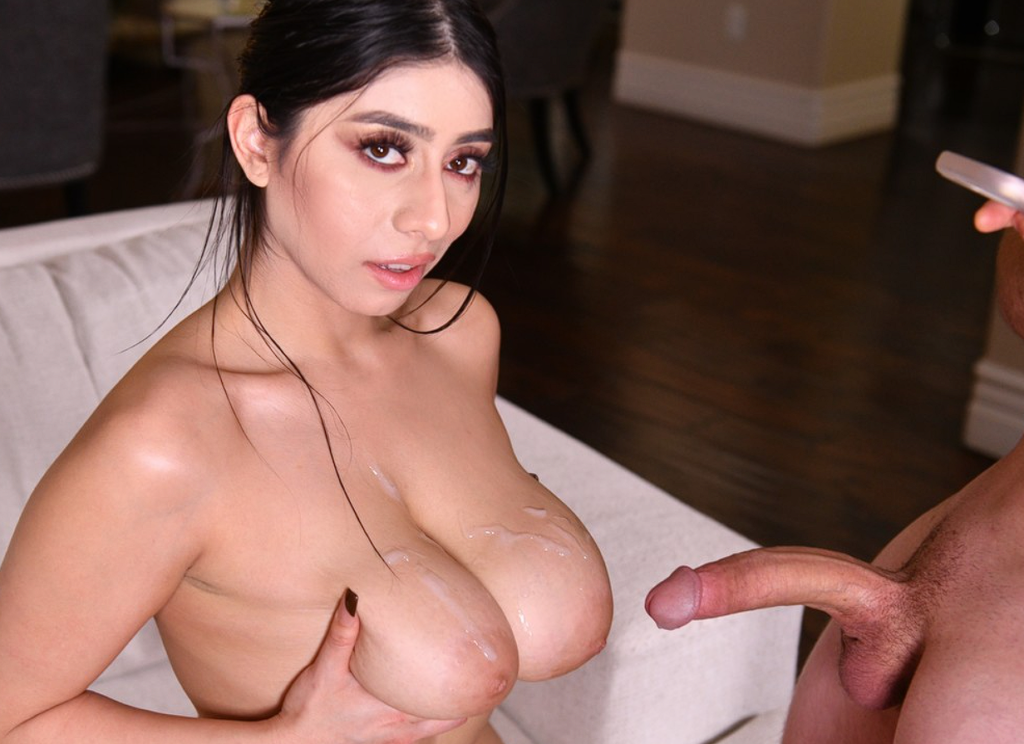 Check out she recently dropped her First Anal with TUSHY, link below