Perv is here to Rank Top 10 MILF Pornstars 2022 and believe me It was not easy. There's a saying in the porn industry that there are only two types of girl in porn, '18' and 'milf', and it's true, and that's why we love the porn industry.
We love milf pornstars, there's just something about them – maybe it's the way their tits slightly hang, maybe it's their experience or maybe it's just the fact that in this day and age mature Pornstars are starting to get even hotter and looking younger – whatever it is, check out our favorites:
Experience is always a deciding factor and you know that the older the girl (assuming good stamina), the better your sex will be.
MILF pornstars and teenagers are the 2 kinds of babes who are extremely popular in porn, and most of us just love watching them in a porn video. But I personally think that guys below a certain age like mature woman more, and want nothing more than to be with them at least once in their life. I can't say if girls feel the same way, but I think they also like older woman in most cases!
There are many reasons why I am creating this article, the top one being that it's for my own personal reference! Other reason is to help those guys who feel confused by the abundance of MILF pornstars in the industry, and don't know which one of them are the best and give the hottest scenes. So, this list features only those mature pornstars who are currently active in the industry, perform with the top studios, fuck the best stars and give the best scenes every single time.
And I am quite proud of this list because I think I did a really good job at compiling the best MILFs, and I hope you feel the same way after going through the entire article. So, let's not waste any more time and see who are the sexiest mature sluts in the industry right now!
Top 10 Hottest MILF Pornstars of 2022

10. Nina Elle
Being a cam girl since 2010 gave Nina Elle the experience needed to enter the world of porn, and she completely dominated the scene right from her first scene! The German pornstar may have preferred fucking girls in the beginning, but she couldn't resist the urge to get a huge dick deep down her pussy for long and was soon fucking the male pornstars.
She's incredibly beautiful and as much as she loves being all dressed up, what she loves more is being fucked out of her senses, especially the kind of fuck that ruins your makeup and your perfectly-done hair! And the fact that she's got a stunning figure with gorgeous titties and a perfect ass only makes her more desirable!
9. Phoenix Marie
No list featuring the best MILFs will be complete if it ignores Phoenix Marie because she is undoubtedly one of the best! The gorgeous performer is filled to the brim with sexual energy which keeps her horny most of the time and in constant need of a deep and hard fuck. Being in the industry for more than a decade has helped her cement her position as one of the sexiest MILF pornstars, and she has only gotten better at fucking. Watch her porn scenes and you will start fantasizing about being dominated by this gorgeous blonde because she is that skilled at a hardcore fuck!
7. Reagan Foxx
Another mature pornstar that everyone loves. She is like a puppy or a kitten, you just can't get mad at her or have any unpleasant associations, unless you are a psycho. Most MILFs go for that youthful blond look, but Julia said fuck to all of these trends and did her own thing. To be fair, she used to dye her hair but that was a few years ago. The brunette look just suits her better.
Notice host many of our picked pornstars are having trouble with stamina, mostly letting a man do all the work. That's the opposite of Reagan Foxx, doing multiple tasks at once like schooling her children on the phone and fucking herself at the same time. Beautiful and overly maintained skin, sleek body, there is not a thing that she is bad at.
6. Alexis Fawx
I personally think that there isn't a pornstar like Alexis Fawx because she's just perfect in every imaginable way! She's got one of the best bodies in the industry with big beautiful breasts, and an ass so gorgeous that you'd love to bury your face in! But that's not all as she also happens to be really active, and works with the leading porn studios and fucks as many pornstars as she can, both male and female. It's a treat to watch this stunning pornstar giving a blowjob or massaging a cock with her massive titties, and it's a sight to behold when she spreads apart her legs to reveal the heavenly holes for a hardcore fuck!
5. Franceska Jaimes
Her ass is so fucking good that the camera can't focus on any other part. Just look at these muscles, ripped thighs, and curvy lines. If Franceska was a steak, it would be a medium-rare, juicy, and melting in your mouth. Perfection and the peak of anything that the human body is capable of. I dare you to find a better-looking butt of the same size.
We love Franceska Jaimes and I am having a horrible time here trying to focus on the article, instead of looking at some porn scenes of her. Truly one of the sexiest, hottest MILF pornstar of 2021. Pouring oil is not even necessary, as that's like adding sugar on top of a giant fucking cake. God is real, and this is what he did on the seventh day.
4. Julia Ann
Julia Ann is one of the most iconic MILF pornstars of all time, but it's also not wrong to consider her among the top! She has been, and still is, the ultimate fantasy of guys around the world; and even after almost 3 decades of doing porn, she still looks just as hot and beautiful! Her stunning face, her gorgeous body, her long blonde locks and her big bouncing boobs are the things that make her a true pornstar. Plus, she happens to be an expert in the art of lovemaking and can make both men and women achieve intense orgasms without much work. So, watch her as she uses her masterful skills to suck a cock, lick a cunt, and fuck them and deliver one hot performance after another!
3. India Summer
India Summer has stayed as one of the most popular performers because of a couple of reasons, the chief one being her God-level skills on how to handle a cock! This stunner is blessed with a huge sexual appetite and the eagerness that allows her to suck on some of the biggest dicks in porn, before she guides them between her legs. Having been in the industry for more than a decade has allowed her to fuck all kinds of performers, from young to old and male to female, and she always steals the show by putting on a stunning performance!
2. Brandi Love
Yeah, I have no fucking idea what is going on there, but the scene is hot, and there is no better way to introduce our hot MILF, Brandi Love.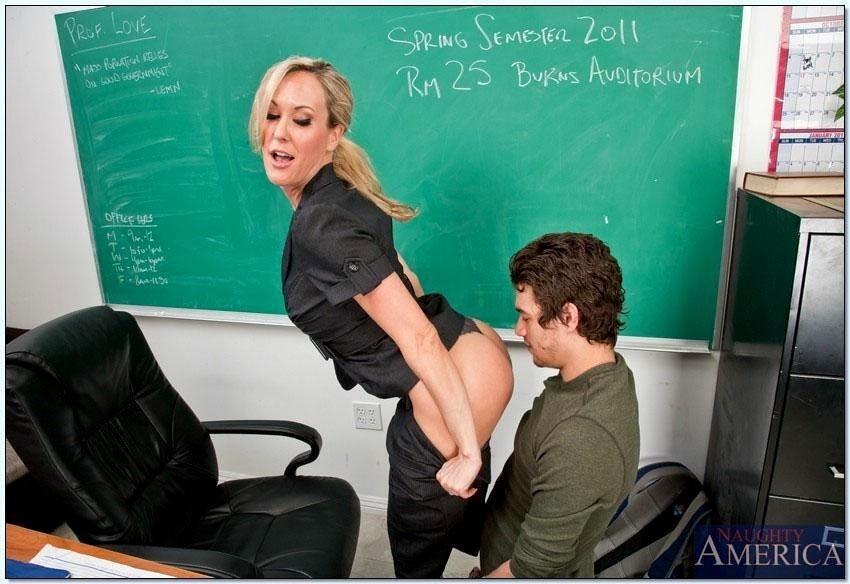 How many MILFs still rock the body shape like hers? In real life most are just obese, chubby whores who have no self-respect and no longer care about their bodies, well, Brandi is not one of them. Maybe she was a fitness trainer or still is.
Her figure is so good and looks like someone that is 24 years old only. Brandi is 47. Stop stroking your dick for a minute and think about it. Look at the other pornstars in this top 10 and compare them. The difference is not just huge, it's fucking terrifying. Her parents must have had some Asian genes, as only that ethnicity does not age fast.
1. Kendra Lust
Many sites have ranked her No. 5 or above that but I think she deserves #1 for all the things she have done so far. I am Not giving Brandi Love #1 because _______________.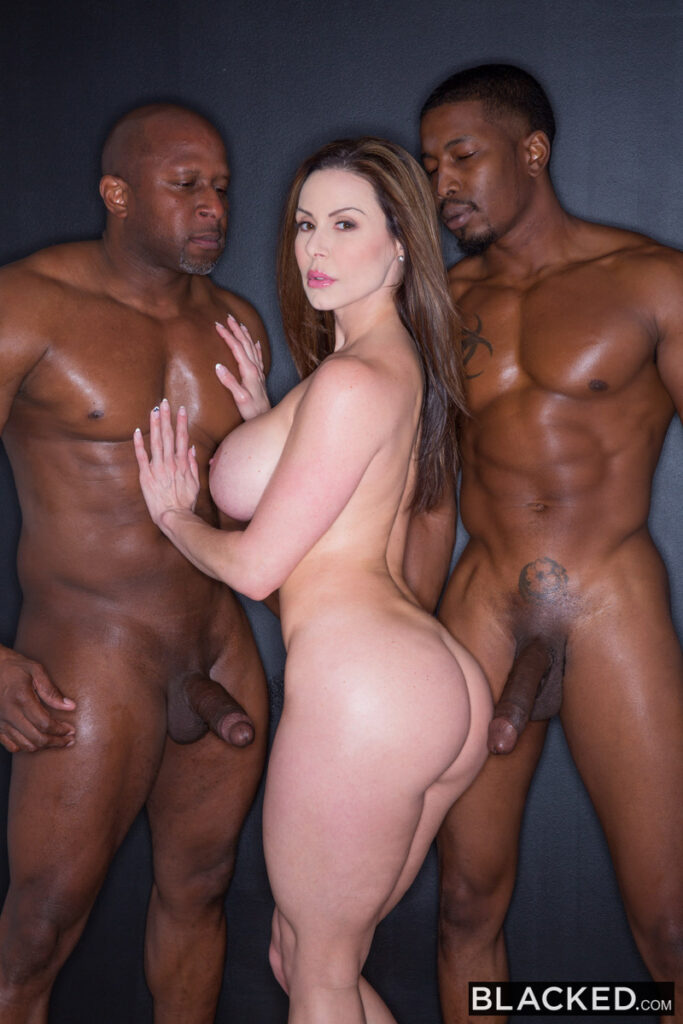 Kendra Lust: Age 42 years
A MILF that does anal? Now that's shocking. Okay, not really but seeing MILF fucked in the ass (hopefully with the asshole that is not too loose) is one of life's greatest pleasures. Sure, they might have experienced that many times already, but I like rusty pipes. Must be the influence of the Mario games in my early days or something.
Anyway, Kendra is fucking awesome and it is awesome to fuck her. Evil Angel has a gazillion of her videos. Amazing body and awesome sense of style! Approved. She must have been very pretty from an early age, with fuck doll face and great jaw. This is a mature pornstar that men and women imagine in their sex fantasies and then fuck in their wildest dreams.