In this Latest list of Best Top 10 Iranian Sex Movies, I 've basically searched the whole internet and found out the Top 10 Best Iranian Sex Movies for You – فیلم سکس ایرانی
Let me start by saying that this is the hardest top 10 we've had to create. Not only are there limited quantities of pornstars from Iran and Afghanistan, but some have vanished from the Internet. The situation with Turkey pornstars is a bit better, but I could name all of them with my two hands.
Having considered amateur Iraqi women too, we were left disappointed as there were none. I'd love for you to share some of the names that only local people know. For now, this is our attempt at collecting adventurous sluts from these countries.
Top 10 Iranian Sex Movies – فیلم سکس ایرانی
1. Tehran Taboo
The Iranian Film That Breaks the Taboo on Sexuality is Tehran Taboo
Ali Soozandeh's animated work 'Tehran Taboo,' now debuting in the United States, harshly criticizes the oppression of women in the Islamic Republic and the hypocrisy that pervades society
Three young women and a young man from Iran embark on a journey of sexual freedom and happiness in their search for creative ways to overcome the restrictions of conservative Islamic society. Their journey, as described in the animated film "Tehran Taboo" which debuts in the United States on Wednesday, provides a rare glimpse into Iran's urban subculture.
The film lambastes not only the oppression of women in Iran but also the hypocrisy that pervades its society. It includes harsh scenes of public executions, sexual violence, animal abuse and suicide.
Its director, Ali Soozandeh, has already told interviewers that because of the film, his debut, he probably won't be allowed to return to his country. He explained that he decided to use rotoscopic animation (real actors are filmed and later recreated via computer animation) after the Iranian censorship laws prevented him from filming in Tehran.
"Tehran Taboo" centers around the attempts of three women to navigate the many religious prohibitions and social expectations. Pari is a prostitute taking care of her mute son and trying to divorce her husband, who is in prison. Sara, her neighbor, is pregnant after two miscarriages and is looking for work despite her husband's objections. Donya is trying to raise money for an operation to "restore her virginity" in the run-up to her marriage, after fooling around with a man she met in a club. And Donya's lover Babak, a young musician, is trying to raise the money for her operation.
2. Kick Ass Chicks 24: Persian Girls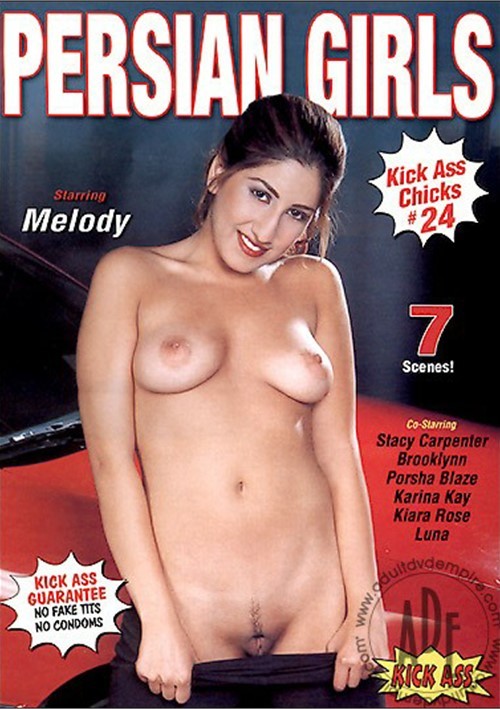 The country Persia has not existed for hundreds of years. Nowadays, it's known as Iran. But who the hell wants to identify themselves as Iranian? Ever since the Ayatollah told America to go fuck itself and took our people hostage, Iranians have been out of fashion here. But let's face it, Iranian – excuse me – Persian girls are fucking hot! The dark eyes and hair, the Mediterranean nose, the dangerously curvy body, the humid pussy lips. Goddamn, these chicks are tastier than a plateful of hummus! Fuck the ethnic cleansing, buy this movie and enjoy the ethnic filth!
3. Kick Ass Chicks 1: Ann Marie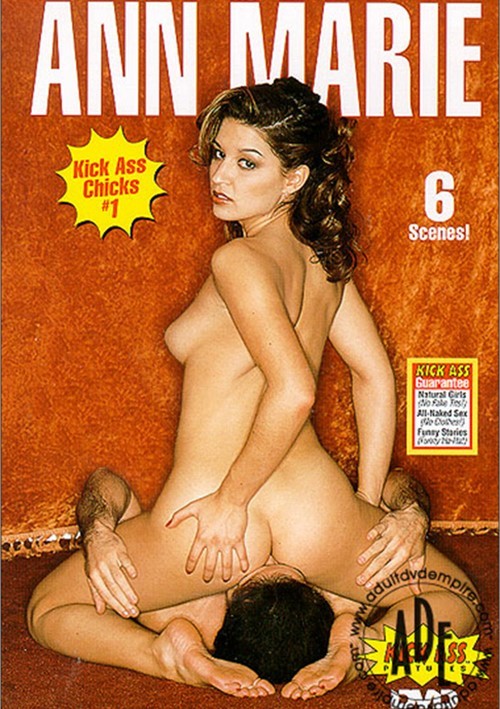 When we first met Ann Marie, she was the sweet, innocent Latin girl next door. Somewhere along the way, she turned into a ravenous, cocksucking, face-sitting, footjob-giving, butt-smoking, internal-cumshot-taking whore!
My, how fast 18-year old girls mature! Come relive the six best scenes that Ann Marie did for Kick Ass Pictures. It's a jackable feast for all Ann Marie fans!
4. Princess Of Persia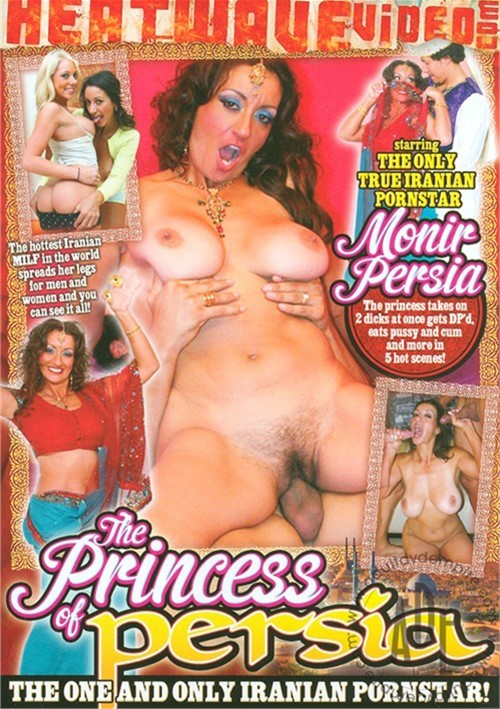 Many make the claime, but this is the one and only true Iranian Pornstar! And once you watch, Monir in fully explicit action, you'll agree there's nothing like the real thing!
Also Starring Shawna Lenee – Ali B. – Dick Nasty – Chris Charming – Levi Cash – and Carlos Carerra.
5. Big Booty Bombshells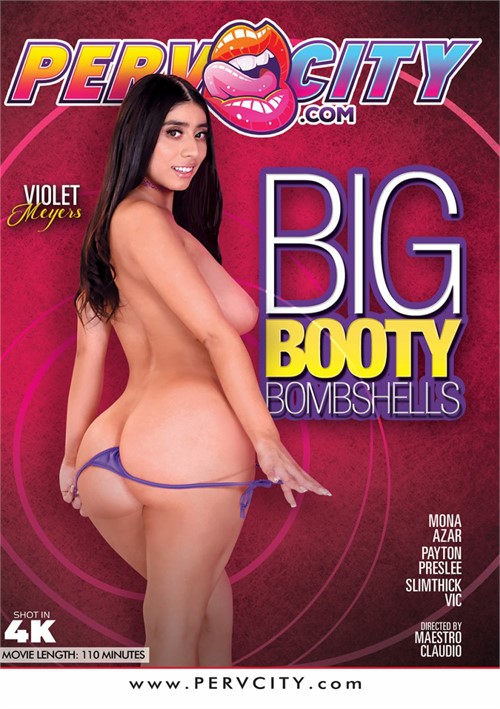 Curvacious Latina Violet Myers gets her pussy drilled and her pretty little mouth gagged by Michael Stefano's huge throbbing cock! Voluptuous big-tittied Payton Preslee enjoys it raw and rough and Michael Stefano's cock is up for the challenge to pound that pussy endlessly!
Persian Princess Mona Azar enjoys her big ass squeezed as her asshole is rimmed with a hot tongue deep in her. Michael Stefano then jams his rock-hard cock in her pussy and fucks her to oblivion!
Bootylicious blonde bombshell Slimthick Vic goes crazy getting her pink gaping cunt pounded by thick ass cock as loads of warm sticky cum shoot all over pussy and feet!
6. The Four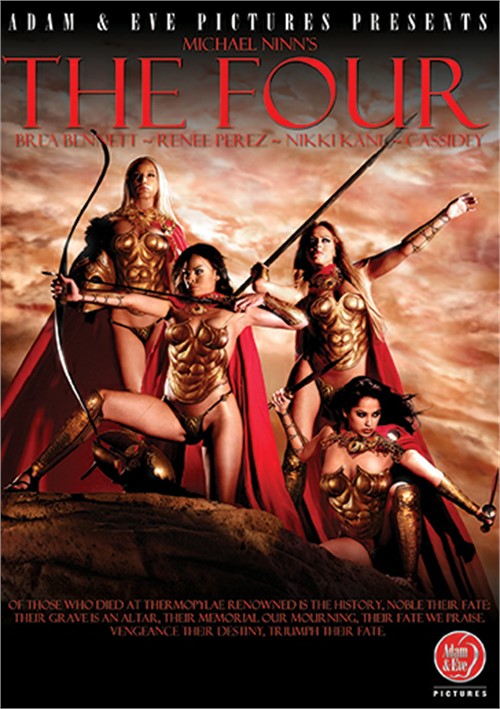 Vengeance is their destiny – The Four
Michael Ninn renders the power and the passion of the feminine heart in a fantasy battle of four women sworn to revenge following the desiccation of the Spartans after The Battle of Thermopylae in ancient Greece.
It is 480 BC and the 300 elite soldiers of Leonidas have been destroyed by the Persian army. As the Grecian invade Sparta, four surviving Spartan widows of the 300 swear revenge for their husbands and unite to assassinate Persian God-King Xerxes.
The Oracle, unable to stop the impending demise of Greece, grants each of these four women the strength, power and courage of the 300 brave warriors who died in battle, allowing these few brave souls to strike a final blow in the name of their lovers and their land.
Bringing Michael Ninn's ode to the beauty and strength of woman to the adult audience with a fantastical movie enhanced with the Ninn Worx team's unparalleled imagery to create an epic of sex and revenge, starring the most beautiful women in adult entertainment. Ninn Worx contract girls Brea Bennett, Cassidey, Nikki Kane and Renee Perez portray the woman warriors vowed to avenge their men and their nation's brave souls.
7. Persian Pussy Party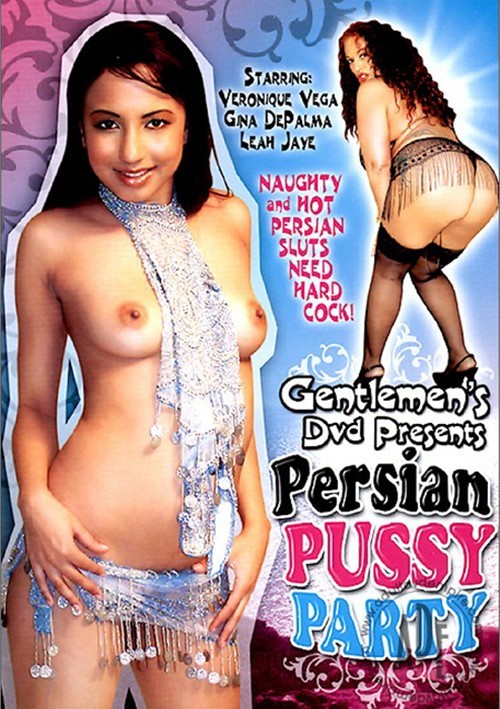 Cum and get a load of these naughty and hot Persian babes craving your hard cock! These sexy cock fiends stop at nothing for a warm load to cover their pretty faces!
Watch on Persian beauty after another pleasure her hard stud before she gets her wet pussy pumped hardcore!
8. Up and Cummers 111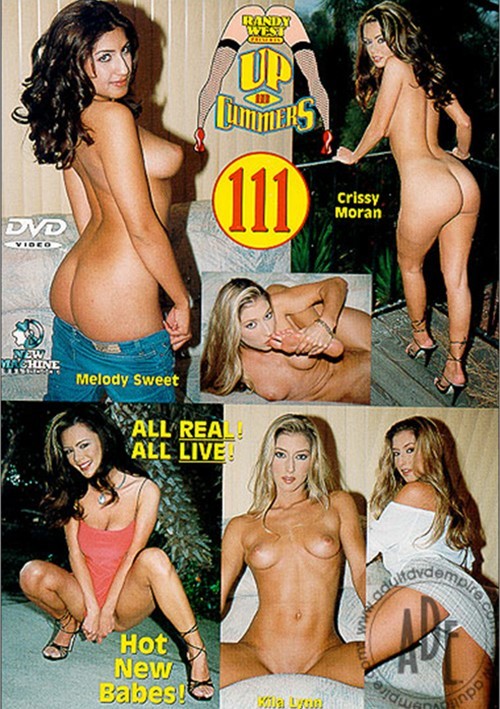 We've got 2 hot real-life couples, Crissy and Jake, and Kila and D.J., and they show off their real-life passion for each other. Hot sex and internal cum shots! Persian hottie Melody Sweet wants Trent and he wants her.
They explode together with another internal cum shot. And Melody also wants to suck some cock and taste it too. Good oral cum shots!
9. Women Of The Middle East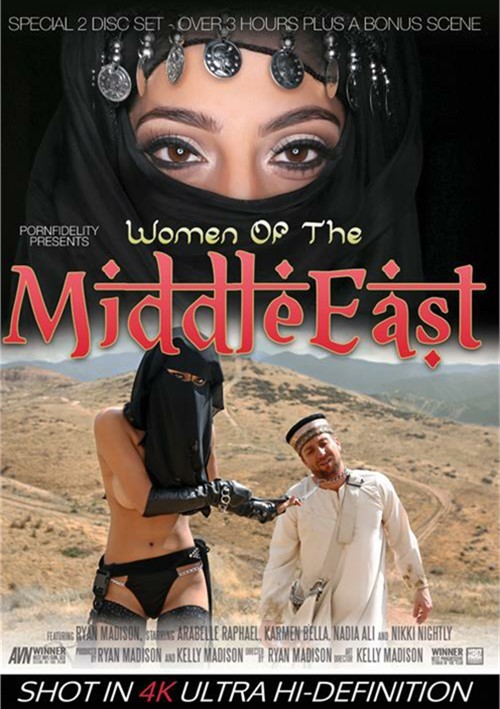 2016 AVN Nominee for Best Ethnic Movie – These sexy veiled women have been long hidden form out infidel eyes. But now you can explore your hidden desires and see for yourself that once you take their burqas, their beauty can be surpassed by no one. Their dark hair, deep dark wanting eyes, and open sensual mouths are just begging to seduce you. They may look suppressed, but given an opportunity to express themselves freely, their wild, untamable natural sexuality is released.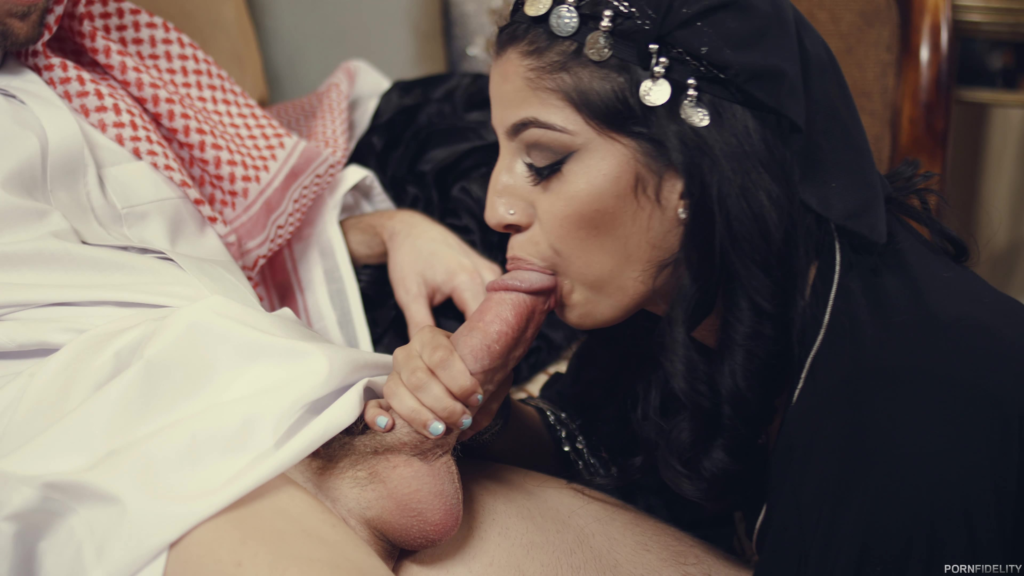 Scene One: When Ryan catches Nadia not only sneaking out, but driving, his only option is to punish her. She pleads for him not to use the stones, so instead he takes the lash to her ass. He then punishes her pussy with his cock and shows her that a woman's proper place is under a man and filled with his seed.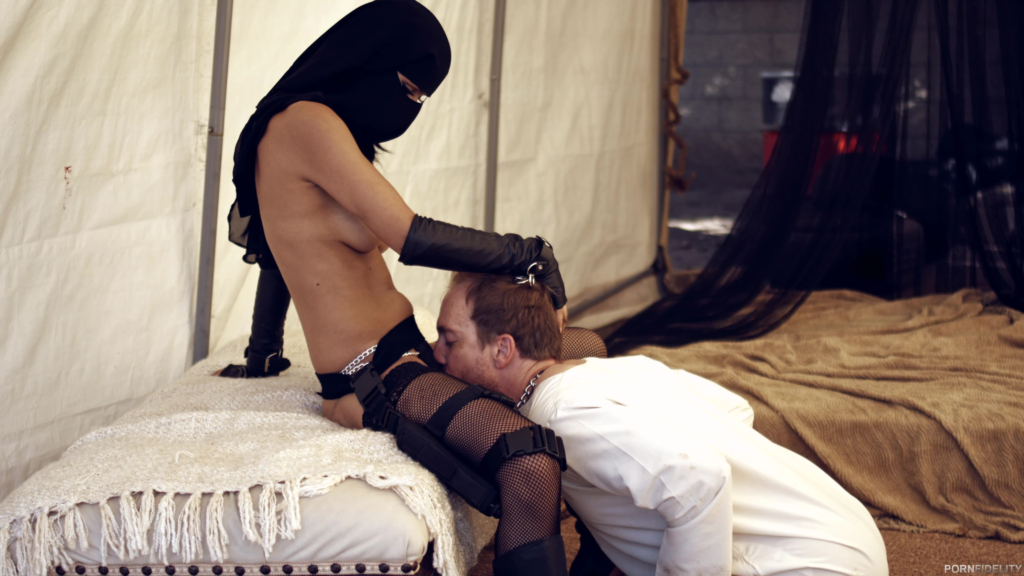 Scene Two: Ryan Madison becomes another cock in Karmen Bella's male harem. She drags him through the desert on a chain leash to her camp where she puts his mouth and cock to work on her pussy. He proves himself worthy with his fucking skills and is rewarded by letting him cum.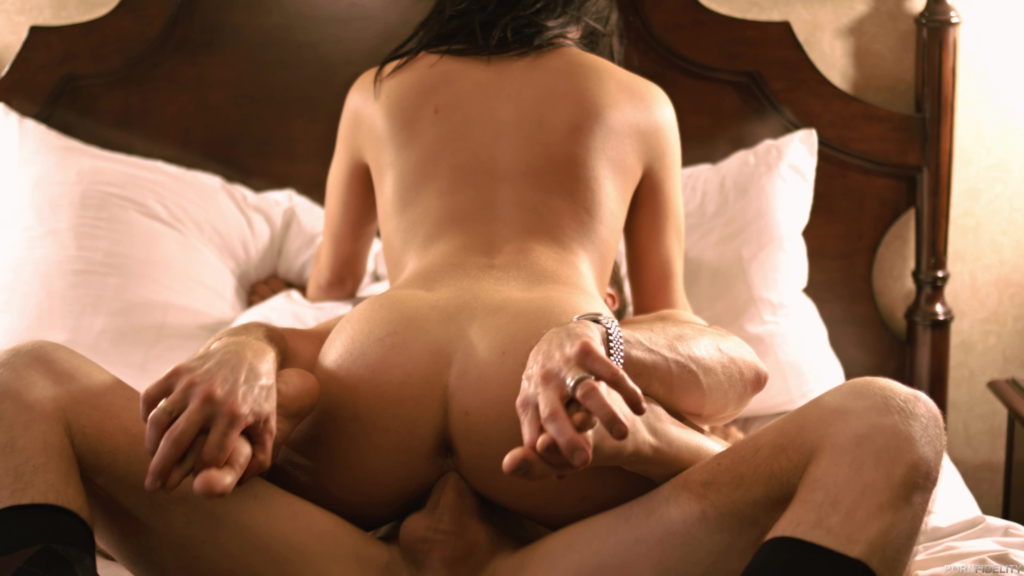 Scene Three: When the veil comes off, Nikki Nightly's desires are released. Ryan puts her mouth to work on his shaft after cutting a hole in her veil but removes it after all. She knows what to do, and is free at last to enjoy the pleasure of unrestrained passion. They fuck all over the hotel room until Ryan finishes in her twat.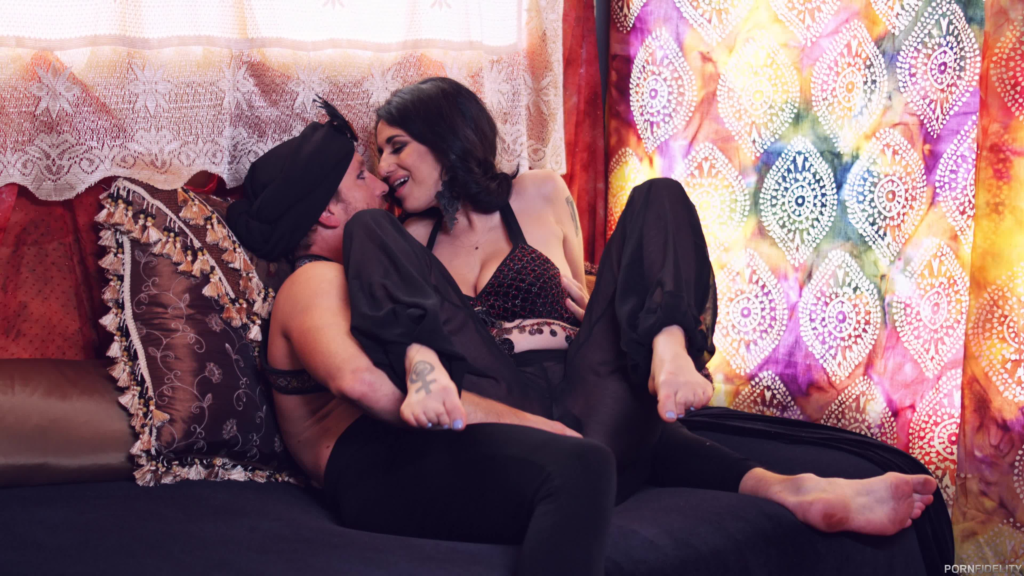 Scene Four: Travel to the Middle East with Arabelle Raphael as she smokes hookah and belly dances. Ryan can't take his eyes off her hips and makes his move. She takes his cock in her mouth before getting her exotic pussy pounded for a deep creampie.
10. Carolina Jones and the Broken Covenant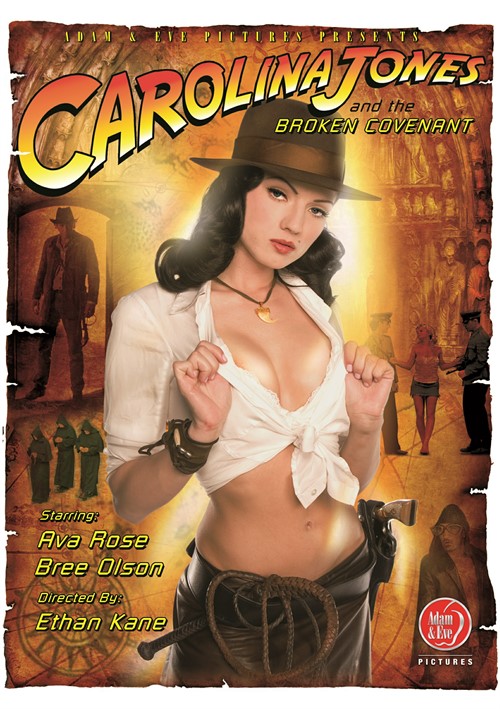 2009 AVN Award Nominee for Best Director – Feature, Best Screenplay, Best Supporting Actor and Actress, BestEditing, Best Special Effects Plus Best Video Feature
Carolina Jones, daughter of Indy Jones, meets a naive country girl Dixie in a set of bizarrecircumstances. Reluctantly, Carolina allows Dixie to tag along as they venture to find the lost Arc of theCovenant.
Their explorations eventually lead them to the Middle East where they come face to face with the Arc andClause Conrad, the man who plans to use its powers to control the world. All ends well when Indy comes totheir rescue.
Shot entirely on location in Budapest and Hungary, this is a must-have film with gorgeous girls and gorgeousscenery! Behind the Scenes Music Video, Bloopers and 7 extra bonus scenes included!
You may also like, 10 Brandi Love facts – Best MILF Pornstar