I got time to address my fans who Want Top 10 Hottest lesbo Pornstars – You're going to love this Best Compilation of Top 10 Lesbo pornstars. In the vast realm of adult entertainment, lesbian pornography holds a unique place as one of the most popular and sought-after genres.
The allure of intimate encounters between women has fascinated audiences for decades, but the industry has come a long way since its inception. This article explores the world of lesbian pornstars.
Since we have already covered pretty much every single top 10 pornstars list imaginable, at least as far as hardcore porn or trannies go, we have a very nice surprise for you.
The hottest and just, all in all, the best lesbian pornstars of all time. Some are famous lesbians; some are newcomers but still shooting lesbian porn
So, pull your dicks or tits out, and let's dive into the journey of sensual porn and true lesbian love. Today is the day of no cumshots and the only facials you will see are from the makeup companies. Did we miss any lesbian pornstars?
Be sure to send us your feedback.
Top 10 Hottest lesbo Pornstars
1. Adriana Chechik
Adriana Chechik is an American adult film actress who gained prominence in the adult entertainment industry. She was born on November 4, 1991, in Downingtown, Pennsylvania. Adriana entered the industry in 2013 and quickly became known for her versatile performances and enthusiastic approach to her work.
Throughout her career, she has earned several awards and nominations in the adult film industry, including multiple AVN Awards. Adriana's performances often involve various genres and scenes, showcasing her ability to adapt to different roles and scenarios.
Who said that you can't have anal fisting or lesbian anal? Well, these two girls proved everyone wrong, and judging by how Adriana is eating that pussy, it must taste really good. Of course, she could use less spitting, but I love two girls fucking each other, pleasuring themselves, etc..
And the best part is that it is not some softcore shit, it is the unleashing of the passion, hardcore style. Loving it.
Why Lesbian Scenes are Hot?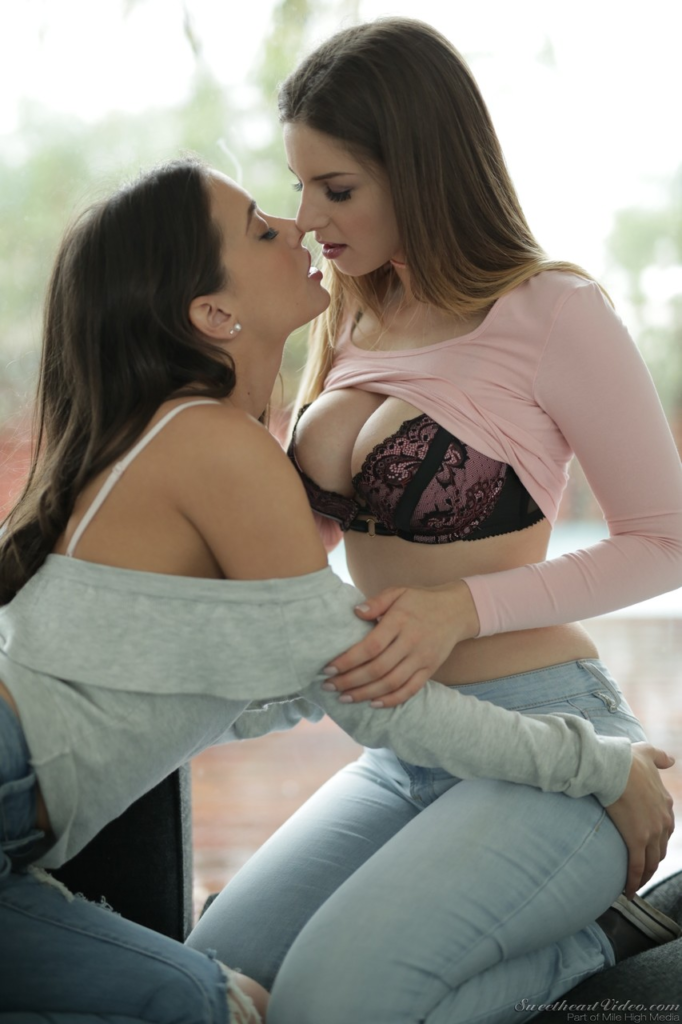 Another reason girl-girl scenes are so good is that women know their bodies and what turns them on, making for some incredible sex scenes. Just ask the babes on A Girl Knows. So if you happen to be into all-girl sex, you may be wondering who the top stars are. 
It wasn't easy, but I've narrowed down the best. Women who have performed exclusively in lesbian scenes since the start of their porn career or made the switch midway (and have never been happier). After all, the best lesbian pornstars love pussy for real, not just for the camera.
What Is Lesbian Porn, Anyways?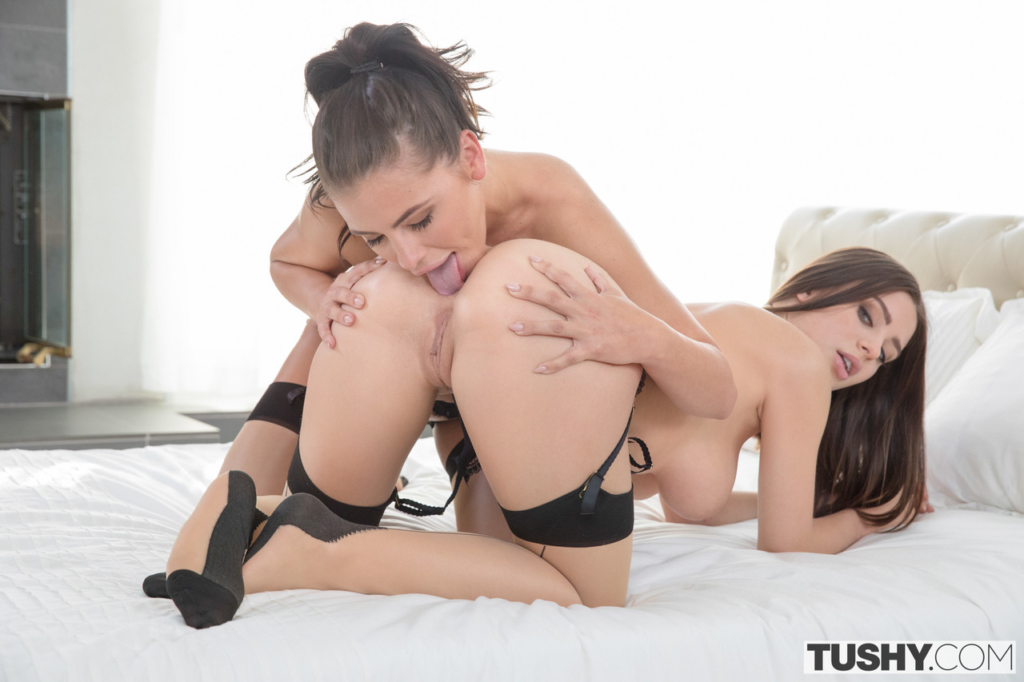 Lesbian porn has scenes with two or more women having sex. Solo masturbation scenes feature a single woman playing with herself before a camera. Although obviously an entirely different niche, most of the best lesbian pornstars star in many solo masturbation scenes.
Lesbian sex can take any number of forms. The diversity possible in scenes is endless. Partnered sex, group sex, toys, BDSM, and everything in between fill the category of lesbian sex. To truly understand lesbian scenes, we must break down each category in turn.