Who is that hot girl in baywatch? Who is Alexandra Daddario and why is she famous? Well I've compiled her Top 10 Hottest Alexandra Daddario Pictures of all time. Let's dive in
You may remember her as The Rock's daughter in San Andreas, or as The Rock's Malibu lifeguard co-worker in the 2017 theatrical reboot of Baywatch, or perhaps even as Woody Harrelson's girlfriend in the HBO crime series True Detective (Also famous for that pervy hot scene of Alexandra Daddario). However, Alexandra Daddario has proven herself to be more than just another pretty face in the movies during the years she has emerged as one Hollywood's most talented leading ladies.
When it comes to hot Hollywood actresses, Alexandra Daddario is the name you cannot miss. Having worked in films and TV series since 2002, it was not until the Percy Jackson series in the 2010s that the actress soared into stardom. The actress also stole the spotlight for playing the role of The Rock's daughter in the 2015 blockbuster San Andreas. In addition to that, she also turns heads for her stunning appearance and perfect figures. Today, apart from some interesting facts about the Hollywood bombshell, let's take a look at some of the hottest and boldest pics of Alexandra Daddario.
1. This is one of the most beautiful pictures from her recent GQ Magazin Photoshoot of Alexandra Daddario. The colour tones are so perfect and Damn!! those beautiful eyes.
2. This picture is from her same GQ Magazine shoot and damn I'll just keep quite and let you people comment down below about her in the comment section.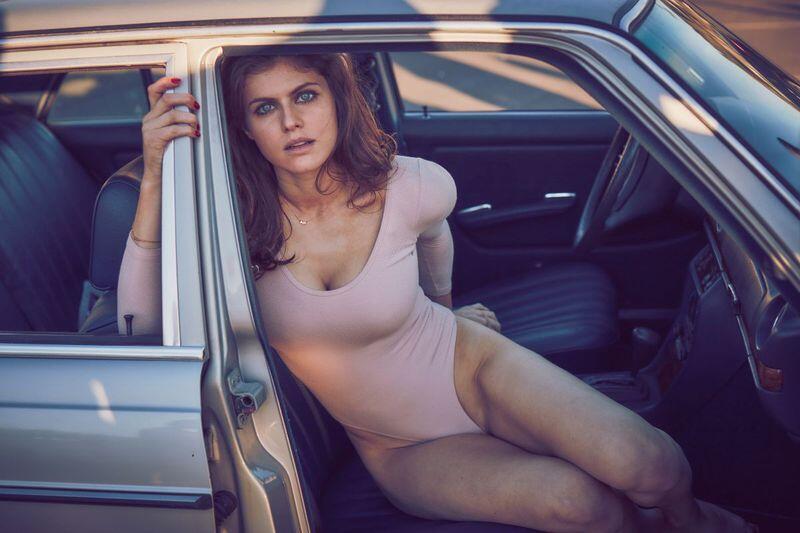 3. This one is another one from the some photoshoot and telling you, this one is my Personal Favorite of Top 10 Hottest Alexandra Daddario Pictures of all time list.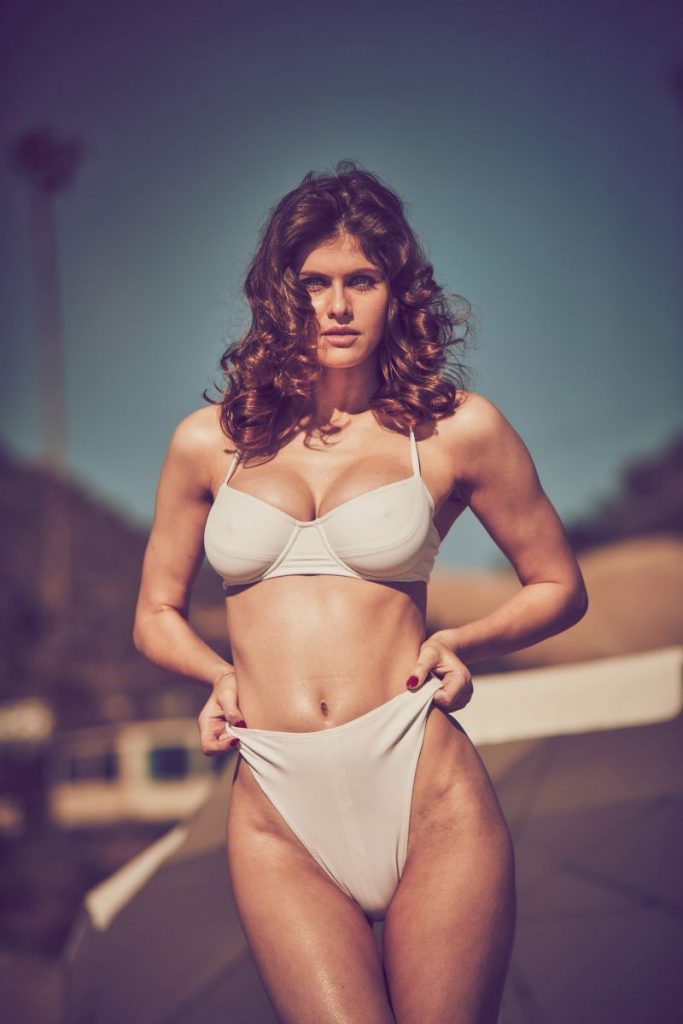 4. You can say Alexandra Daddario is smoking hot but after this she is cutest of the cute. She can put frame on fire in any of the outfit I guess.
Trending: http://lana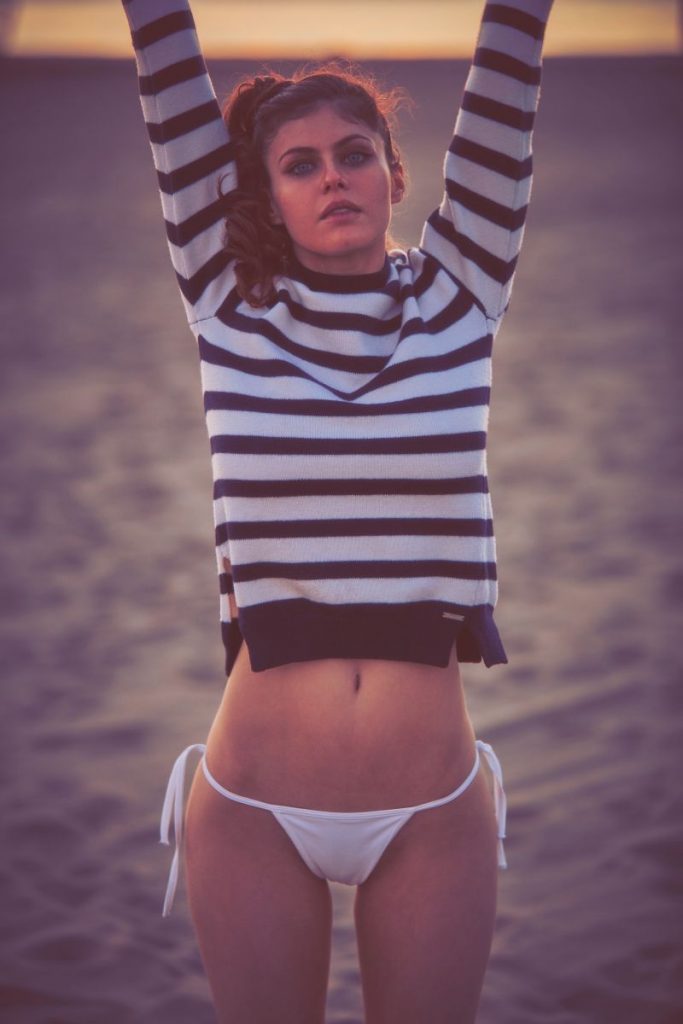 5.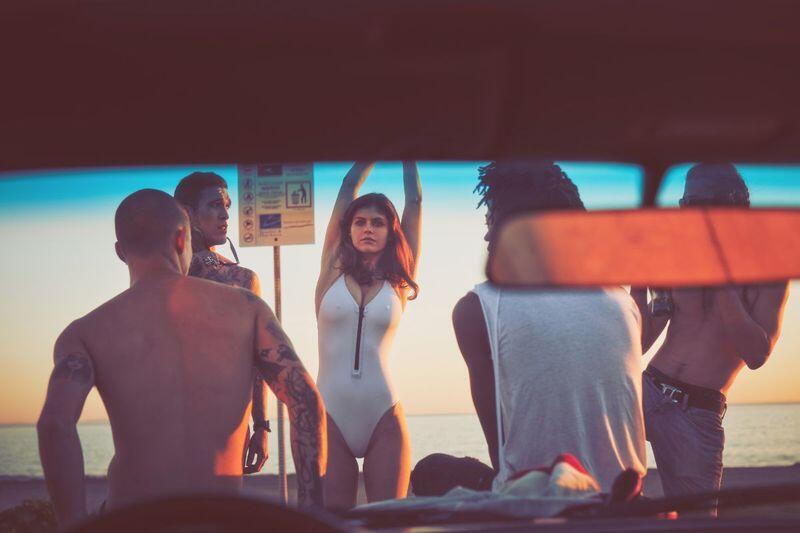 Well I wanna thank the team of whole who made this amazing shoot possible and for giving us 5 Most Hottest Pictures of Alexandra Daddario of 30 in list. Guy Aroch – Photographer Fernando Carrillo – Creative Director
After making her acting debut on the long-running soap opera All My Children, Alexandra Daddario found her first major breakthrough from starring in Percy Jackson & the Olympians: The Lightning Thief, as well as its 2013 sequel, for which she went blonde to match her character's hair color from Rick Riordon's original novel. The major kickstart of her stardom was given by True Detective,
Alexandra Daddario Could Not Predict The Impact True Detective Would Have On Her Career
Even after breaking out in 2010 as Annabeth, the daughter of Athena, in Percy & the Olympians: The Lightning Thief, Alexandra Daddario claims that her career really began to take off until she appeared on the first season of HBO's True Detective. After struggling to be taken seriously as an actress for years, she began to earn more attention after playing Lisa Tragnetti, who is often remembered for her nude scene on the highly acclaimed anthology crime drama. Despite the risk she knew she was taking, Daddario would reveal to THR years later that it was worth, stating the following:
I didn't expect it to take off in the way that it took off. I was actually kind of afraid of getting naked and what that would mean, but I was willing to take that risk because of the people that I would have the opportunity to work with. So, no, I wasn't aware of what it was going to do for my career to the extent that it did — or that it was as unique as it was.
– Alexandra Daddario
Her co-star Woody Harrelson helped her feel comfortable for the nude scene. Talking about her infamous nude scene in True Detective, the 31-year-old stunner also gives credit to her co-star Woody Harrelson who helped her to get through the most challenging scene in her career. The actress added that he made things more comfortable and easier for her so that she didn't feel awkward at all.
Also Read How much do Pornstars make? Reality Exposed