The porn industry has been shaped by pornstars who have already reached the status of living legends even though they are still active and shooting movies today. We are mainly talking about mature and experienced MILFs who are deciding how the game is going to be played. One of the most dominant MILF pornstars, and not in the BDSM way, is without a doubt Georgie Lyall. This incredible British mature pornstar has brought her career to an immense success.
Georgie Lyall – British MILF Pornstar
Georgie Lyall getting the meat from DANNY D… and all that cummm…
There is something special about being in the porn industry for a long time. You create the name for yourself and suddenly your credibility and success is shaping the way wherever you wish to go. During her amazing career, no one was able to say no to Georgie Lyall because having her in your team means instant success. If you want to learn a little bit more about this busty Scottish blonde MILF, we need five minutes of your time.
Georgie Lyall is one of the most wanted and most loved British MILF porn stars
She was born in Glasgow, Scotland, United Kingdom in 1984 and her incredible career began in 2013 when she was 29 years old
In her career, she has worked for many esteemed porn companies and won many awards including the 2018 UKAP Award for "Female Performer of the Year", the 2018 UKAP Award for "MVP (Most Voted for Person) of the Year", and the 2018 iStripper Award for "Talent of the Month – November 2018"
If you wish to watch Georgie Lyall porn, we suggest visiting FakeHub and Digital Playground
Who Is Georgie Lyall?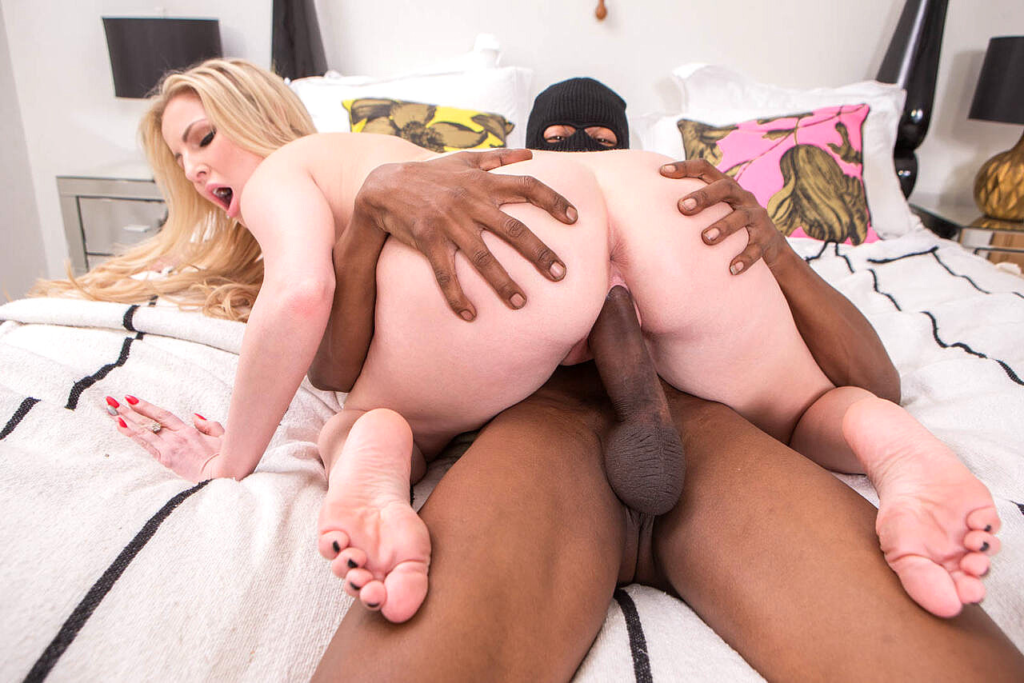 Becoming a famous and a successful porn star requires a lot of work. Georgie Lyall knew that and that is why she waited for the right moment to start her incredible career. But, she was not always a porn star. Georgie Lyall was born in 1984 in Glasgow, Scotland, United Kingdom with pure English blood running through her veins. The first part of her life, namely the first almost thirty years, were not marked by her doing porn. Before entering the big industry, she was living in Portugal and she was a lap dancer. But, Georgie found out that this was not satisfying for her and she decided to shoot porn for a living; a decision that the whole world is grateful for. You can join hundreds of thousands of people and follow her Instagram account to see content and pictures from her private life.
Georgie Lyall started shooting movies in the year 2013, when she was already 29 years old. But, when you are born to do something, it is never too late to start doing that. Since then, her career has been nothing short of amazing. She has won many nominations and awards during her career. Some of the biggest accolades she holds are the 2018 UKAP Award for "Female Performer of the Year", the 2018 UKAP Award for "MVP (Most Voted for Person) of the Year", and the 2018 iStripper Award for "Talent of the Month – November 2018". She is still doing porn and it is safe to say that she is one of the most esteemed British and international pornstars. You can follow her on her Twitter account to see what she is up to next.
Georgie Lyall Personal Info: About
Country: United Kingdom
City of Birth: Glasgow, Scotland
Year of Birth: 1984
Age When She Started Shooting Porn: 29
Ethnicity: English
Star Sign: Sagittarius
Height: 5'3'' (1.60m)
Measurements: 32F – 25 – 34
Hair Color: Blonde
Eye Color: Green
Boobs: Natural (32F)
Tattoos: A green shamrock on the right side of her bikini line, 'Jamie' script travelling down her lower spine and a design across the inside of her left wrist
Piercings: Navel
Professional Career: 2013 – still active
Are Georgie Lyall Boobs Real or fake?
Georgie Lyall has a very curvy and proportionate body and she never undertook plastic surgery to enlarge her boobs. They are naturally perfect and they fit her body in the best way. Her breast size is 32F and we are happy that she didn't want to make them bigger like many other pornstars. Her curvy body is completely in proportion with her boobs and her firm butt.
Also read, Top 30 Big Boobs Milf Pornstars
She knows how to use her sexy assets so you can often see her put a cock between them and just jiggle. That is the way Georgie Lyall, the Scottish bloodhound, bloody does things!
Georgie Lyall Retired From Porn?
She is one of those pornstars where we can say that it was a real miracle that she ended up in the adult industry. Usually, when you are close to your thirties, it becomes harder for you to make incredible life-changing decisions. For Georgie Lyall, there was never a doubt. She started her career in 2013 at the age of 29 and she is still active in making people and women happy around the world.
She is shooting straight and lesbian porn all around and we hope we will be able to watch it for a long time in the future. She doesn't have an official website but she is active on her OnlyFans account where she shares hot content with her followers.
You may also like,