I am not sure if you are aware of this but there are a ton of short haired pornstars in the industry, and most of them are extremely popular. It's something that I don't normally focus on; long hair or short hair, it doesn't really matter to me personally.
But I am going to assume that you are one of the people who focus on the length of hair, and you really like watching pornstars with short hair because that's the reason why you landed on this page. And I won't disappoint you because I am going to do my best to show you some of the sexiest starlets who prove that the length of one's hair isn't needed to be regarded as sex goddesses!
Also Read 10 Best Brandi Love Porn Movies/ Scenes of All Time
I have to admit that girls with short hair look really cute, and watching them all naked and getting fucked is a completely different feeling. Even then, I wasn't keen on writing this article because I wasn't sure there would be that many girls to cover. I know there are other websites that have featured several short hair pornstars, but this website is a bit different as I mostly feature only those girls who are still active in the porn industry.
So, I was quite surprised to find out that there are several short-haired pornstars who are still actively shooting porn. So, let us not waste any more time and allow me to show you all the gorgeous pornstars with short hair!
The Hottest Top-10 Short Haired Pornstars of 2023
10. Tristan Summers
It won't be wrong for me to call this babe a total cutie as she's got a gorgeous face, a beautiful smile and a perfect body worth dying for! Tristan Summers is summer come alive and is a leggy, cheerful 2001-born pornstar who really could make a killing as a model. She has all-natural tits and a bubble butt, plus long legs, and seems rather passionate about sucking the goodness and mercy from all the long, fat, and veined dicks that keep coming her way!
Tristan Twitter : https://twitter.com/tsummersxxx
Tristan Instagram: https://www.instagram.com/tristansummersxx
9. Angel Wicky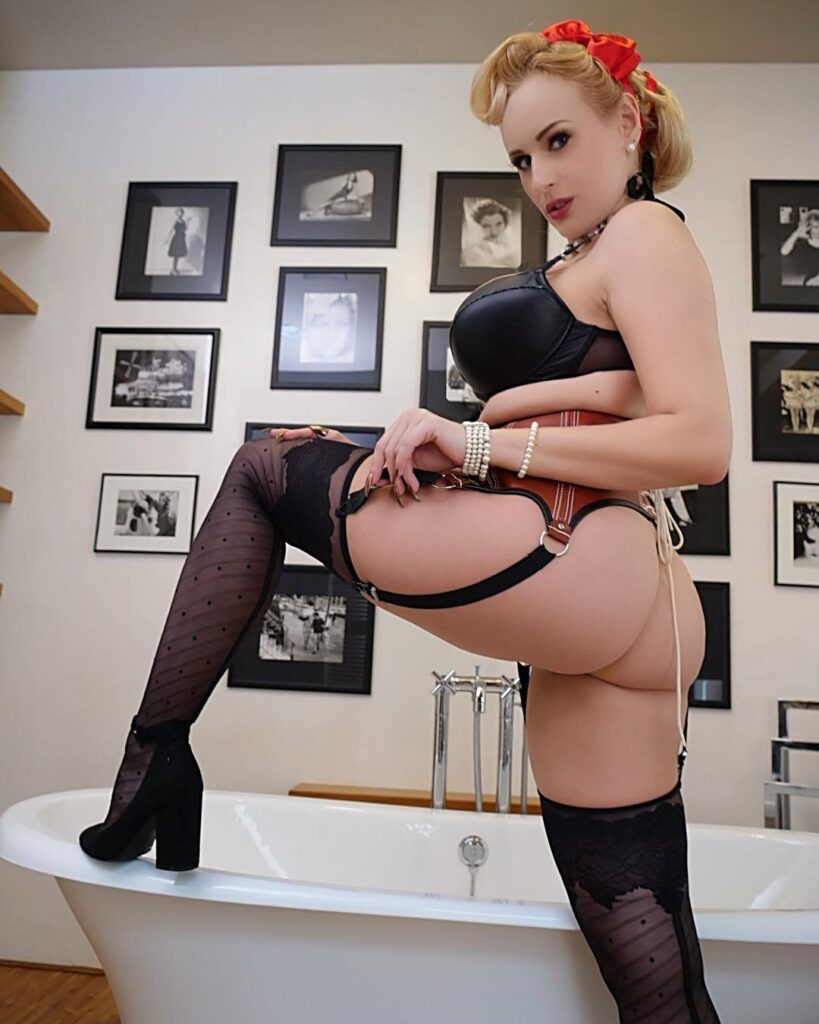 Some revere Angel Wicky as goddess made flesh and I am not in a position to criticize them because she's one hell of a sex kitten! Angel Wicky has enough names to confuse the CIA and is a blonde, blue-eyed, and leggy Czech bombshell who has been in porn longer than you have had your dick in your hand! There's quite a bust on this babe, and her booty is the kind of soft pillow that make migraines a thing of the past! This angel is very open-minded and is always of assistance whenever you feel the need to milk your pet dragon of its frothy poison
Onlyfans: Onlyfans.com/angelwicky
Twitter: twitter.com/Angel_Wicky_II?s=20
Instagram: instagram.com/angelwickyofficial
9. Bonnie Rotten
Well, she looks innocent in almost every scene of her. She is fucked up and if dicks were lemons, she would make so much lemonade that the world thirst would be eliminated from English vocabulary.
7. Dee Williams
At 43-years old, Dee Williams is one of the MILF pornstars on this list and she has been active since 2004. She doesn't look her age in the least and if she gave us the go-ahead we would all kill each other to be the first to reach her and slip a boner in her! Anyway, Dee is a real dear, stands 5'4″, is blue-eyed and the bearer of one of those big beautiful asses that make you lose your home training! An unrepentant bad girl, she has received enough corrective thrashing, pounding, and excavation from big cocks to make us teary with glee!
6. Ryan Keely
Holy Mary and all the saints, is Ryan Keely beautiful or not! This top Latina temptress is a high-caliber goddess and a rather impressive specimen of sweet flesh! Oval-faced and overpoweringly beautiful, leggy, busty, and bootylicious, this BBC rider knows every trick in the book, finds sweet delight in both cocks and cunts alike, and always looks so sweet you feel like walking over and asking her if she could use your cock to massage her gullet for a minute or two!
5. Krissy Lynn
A hairy pussy owner with giant boobs and short, brunette hair. This is like the perfect pornstar look that you have been searching for, right? Not only does she have incredible curves but looking at her videos, Krissy does know the art of swallowing and fucking.
Just look at her tongue and the way she plays with that cum. Like it is some sort of expression of her personality or creativity. I don't know, she is fucking hot and loves dicks. That is enough.
4. Keely Rose (#1 Most Innocent)
A true rose is this babe and how adorable she looks! Keely Rose is perhaps the cutest XXX stars in the industry at the moment and belongs in the supermodel category for sure. She's a stunning redheaded pornstar with surprisingly full and all-natural 32E jugs, plus a bubble butt so soft and perfect the mere thought of it perched atop my desk is giving me heart pains!
3. Adriana Chechik (#1 Dirtiest Perv)
Adriana Chechik happens to be one of the very best in what she does and everyone including the saints on high recognizes that and pays her the homage due to a goddess with no peer worth a cunt fart! Adriana is a very sexy pornstar who's slim and always in the mood to remind any cock she comes across that this is her world and she's the master of everything within reach! This girl loves extreme fun, the most hardcore kind, and that means the boner in your hand gets very good at cumming once she's involved in nasty business!
2. Ivy Lebelle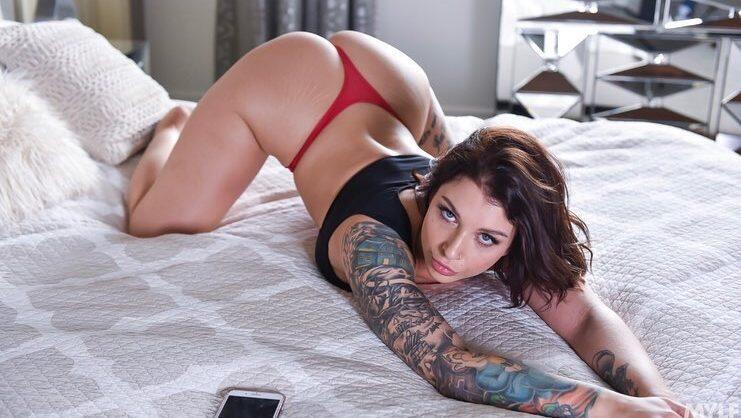 Few women at 33 look as awesome and fearfully dick-engorging as Ivy Lebelle! This avowed lover of monster cocks and a stunning pornstar is perfect for the seduction of every living thing and happens to be decorated with both tattoos and piercings, plus big fake tits you couldn't stuff into a closet if you tried! The biggest and softest bubble butt on this list is hers and hers alone and no sweeter joy can be seen than when a dick of proper length is giving her cunt a thousand and one reasons to get all creamy!
1. LaSirena69
Curvaceous and sexy, LaSirena69 encompasses everything that makes a perfect pornstar. With round ample breasts and a gaze that will render you helpless. Better not allow LaSirena69 to open her mouth near you, or else you will fall hard for the wiles of this siren and spend the rest of your life buying Vaseline and tissues by the truckload! LaSirena69 is from Venezuela and is a big-titted, big booty-blessed, and big cock craving pornstar.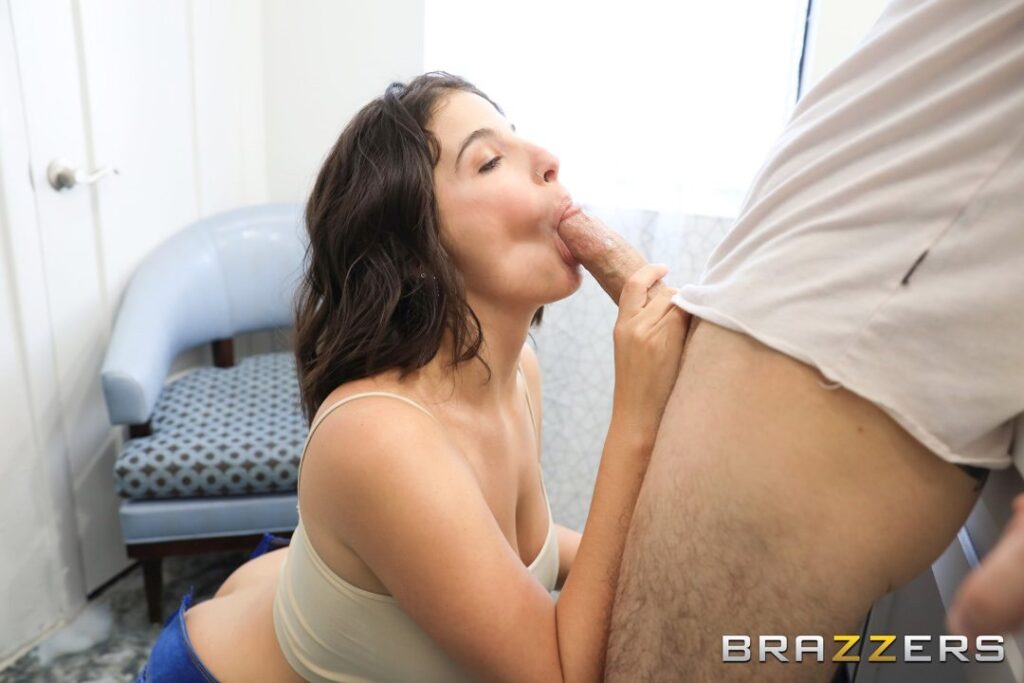 Pity us as we pray she gives our cocks the kiss of life in the 69 position in this week's edition of our wet-dreams! LaSirena69 is among the most breathtaking pornstars and this of course means that seeing her get drilled by one-eyed snaky monsters is always a thing of special joy! La Sirena isn't some little mermaid; this slippery, sultry siren is the one true queen of the sexual seas! If you're feeling thirsty, all-wet bae's big tits and heart-shaped booty are on deck to help you quench. A straight-fire spinner from Venezuela, La Sirena leads a simple life with a simple philosophy: "work all day, sex all night, master chill."