Mia Melano is an American adult film actress and model. She was born on May 20, 2000, in Seattle, Washington, USA. Melano began her career in the adult industry in 2018 at the age of 18 and quickly gained popularity for her striking looks and performances. She has worked with various adult film studios such as Brazzers, Tushy, and Blacked, and has been nominated for several awards in the industry. In addition to her work in adult entertainment, Melano is also an artist and musician.
Melano has a significant following on social media platforms such as Instagram and Twitter, where she often shares behind-the-scenes glimpses into her life and work. Despite her relatively short time in the industry, she has already established herself as one of the most popular and successful adult film actresses of her generation.
This young beauty has bounced on to our screens in the best way! She is tall, blonde, stunning and in our opinion, has a fantastic career ahead of her.
With all natural assets and eyes that you can get lost in paired with legs that go on for days, Mia is clearly going to be a welcome addition to adult entertainment – and long may we see this angelic babe gracing our screens.
Mia Melano & Her Pornhub Profile
I started adoring her since Pornhub days, she used to upload raw POV videos. Her unique smile and that Naughty way of gulping in huge dicks. She has lots of free content for you on her Pornhub page. Do check it out.
I first saw her in some Pornhub video with Alyx Star – Amazing XXX Pornstar you'll Love They both are sex goddess in that video. Check it out for sure on Pornhub.
Mia Melano has worked extensively with Vixen, which is a high-end adult film production company known for its artistic and glamorous approach to adult entertainment.
Also Read Mariska X is the Best MILF ever – Top 10 Mariska X Porn Videos
Mia Melano & Vixen Porn Videos – I just love them
Vixen features a collection of the industry's most beautiful and talented performers, and Melano is one of their most popular and sought-after models. Melano has appeared in numerous scenes and productions for Vixen, showcasing her stunning looks, seductive performances, and undeniable star power. Some of her most popular scenes with Vixen include "Young and Beautiful Vol. 14," "Sweetest in the Middle," and "Trophy Wife." She has also been featured in Vixen's "After Dark" series, which focuses on darker and more intense sexual scenarios.
Overall, Melano's partnership with Vixen has been highly successful and has helped cement her reputation as one of the most talented and sought-after adult film performers in the industry today.
Mia Melano & Blacked.com
Mia Melano has also worked extensively with Blacked, which is a popular adult film production company known for its high-quality interracial content. Melano has appeared in numerous scenes and productions for Blacked, showcasing her beauty, passion, and sexual energy. Some of Melano's most popular scenes with Blacked include "Unexpected Guest," "She'll Take You There," and "I Only Want Sex: Part 4."
In these scenes, she demonstrates her impressive range as a performer, delivering both sensual and intense performances. Melano has received critical acclaim for her work with Blacked, and she has been nominated for several awards for her performances in their productions. Her collaboration with Blacked has helped establish her as one of the most popular and successful performers in the industry today.
Mia Maleno's Top 5 Porn Scenes
1. Mia Maleno – Wild Side ft VIXEN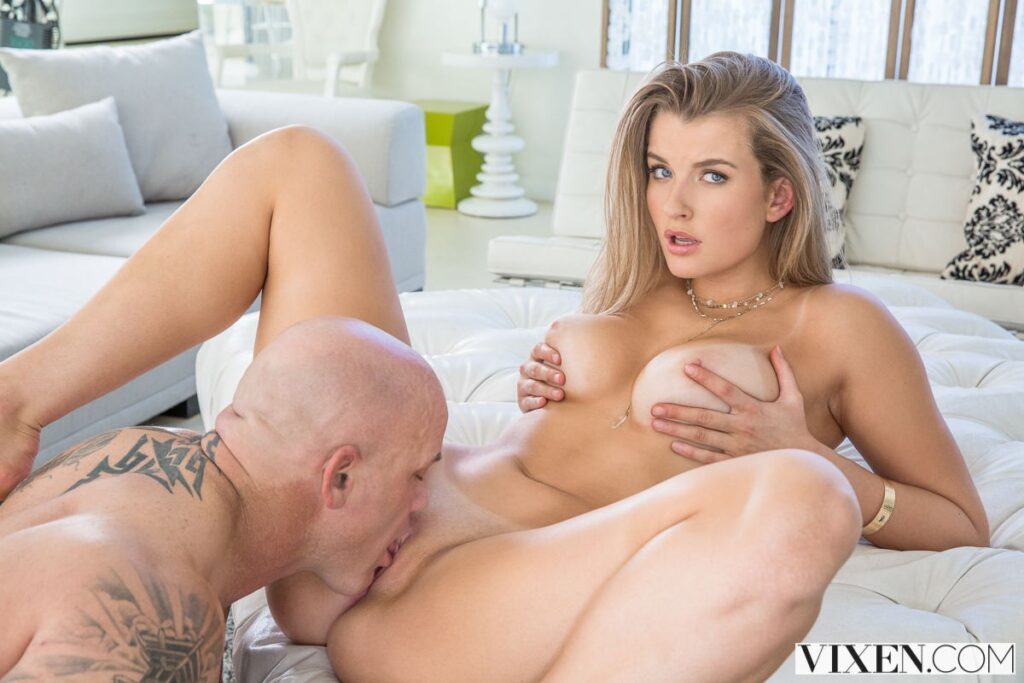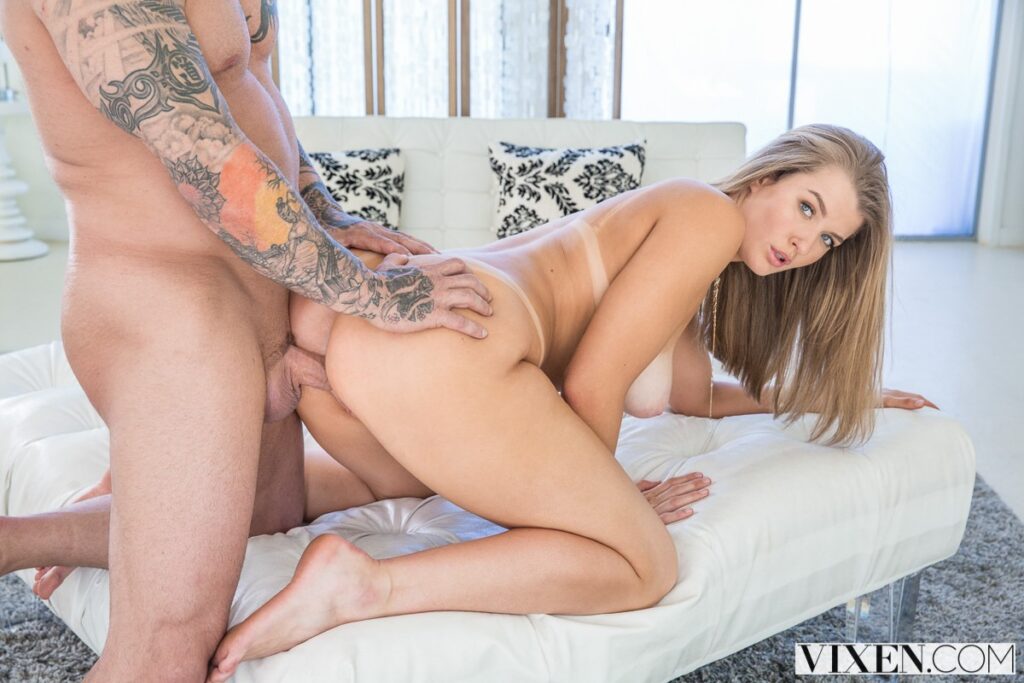 DIRECTED BY:Laurent Sky
She was always the sweet innocent girl, smart, popular, from a rich family and she just moved to the city by herself for school. She's excited to be on her own and shes away from everyone she used to know. she finally feels free to redefine herself however she wants and she's tired of the role she's been in. Her first night in the city she meets Derrick at a bar and he offers to show her around town the next day. Normally she wouldn't go after a guy like that but she wants to do something dangerous and it seems fun. He picks her up and takes her around a little. The excitement of the being on the bike and close against him gets to be too much for her and she suggests ending the tour early to go back to his place.
2. Prove Me Wrong – Mia Maleno ft Johnny Sins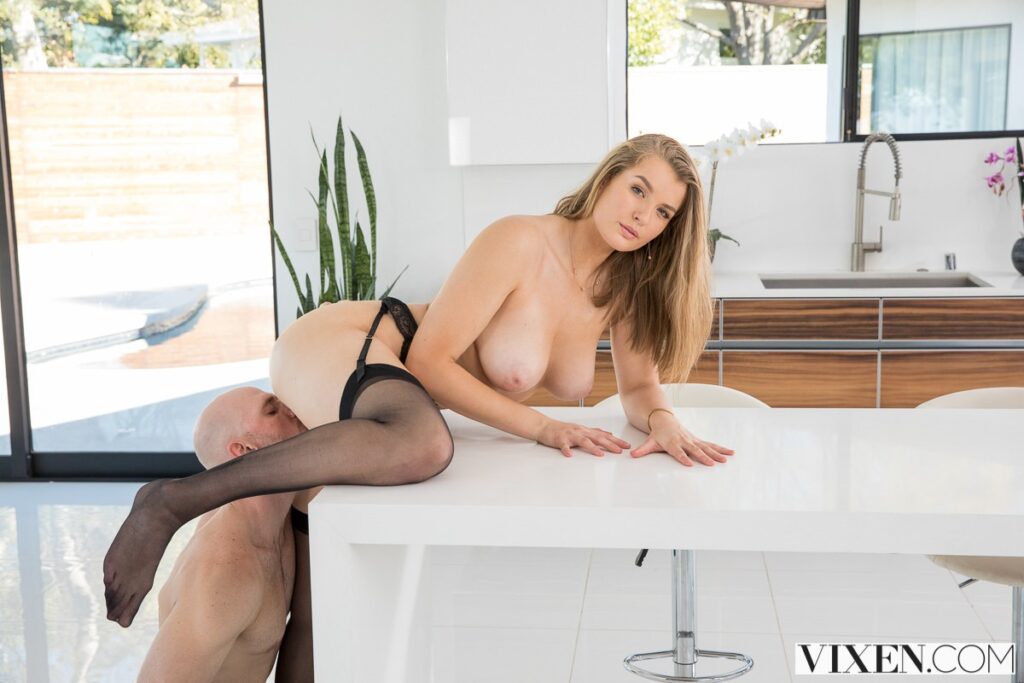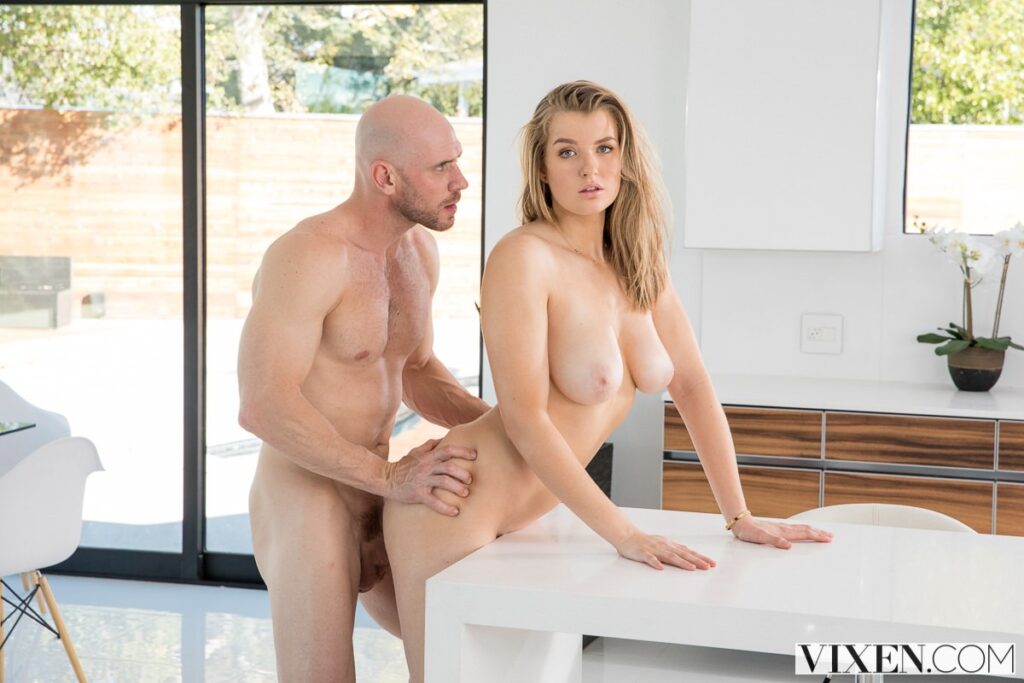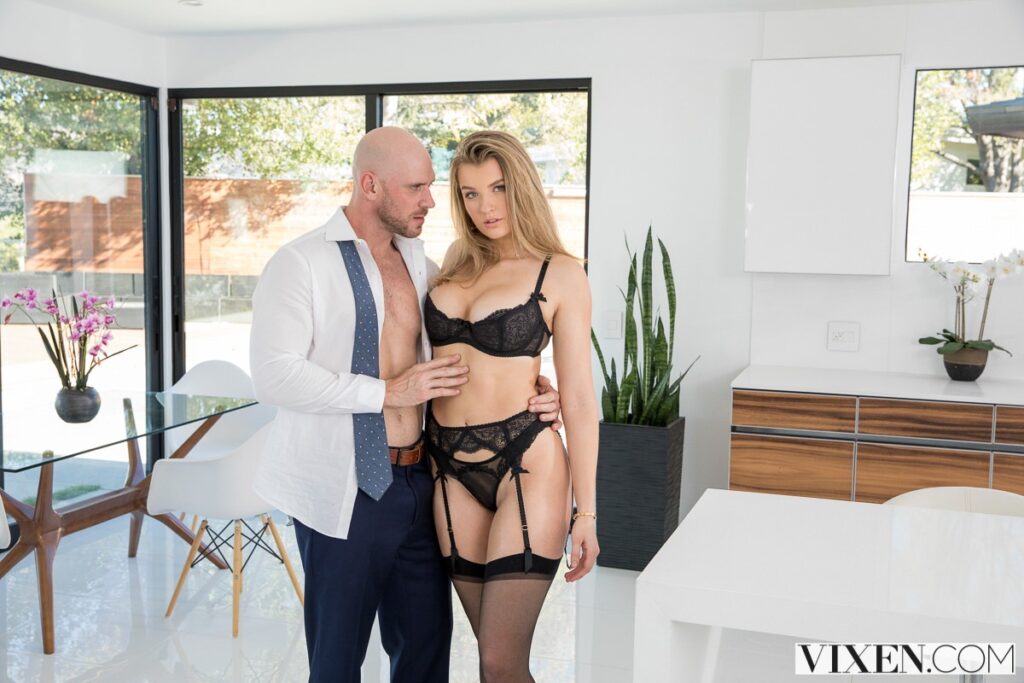 DIRECTED BY:Laurent Sky
Mia is a writer and she is trying to get Johnny to buy her script since Johnny is a big-time producer. The script is about a very sexy woman who seduces older men. She goes over his house to sell the script to him but also is willing to do whatever it takes to make it big in LA.
3. High Life – Mia Maleno ft Nick Blue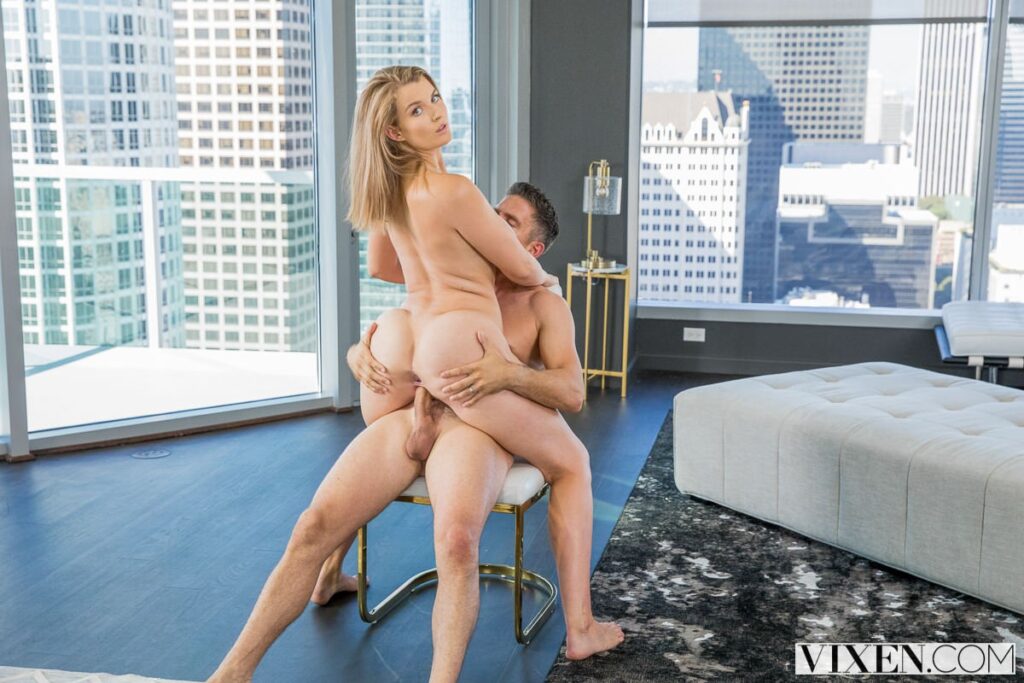 DIRECTED BY:Laurent Sky
Mia doesn't feel any guilt, she has no intention of stopping – in fact, she wants to push it even further. With her lover's wife out of town for the week, she wants to see exactly what his wife sees every day and what she is missing out on. Now she is standing in his home and there is no chance of them getting caught. With a few hours before he arrives home, she makes the most of every second. When he arrives home from work, he finds her more than ready to make the most of their time together.
4. Something To Look Forward To ft Mia Maleno, Alberto Blanco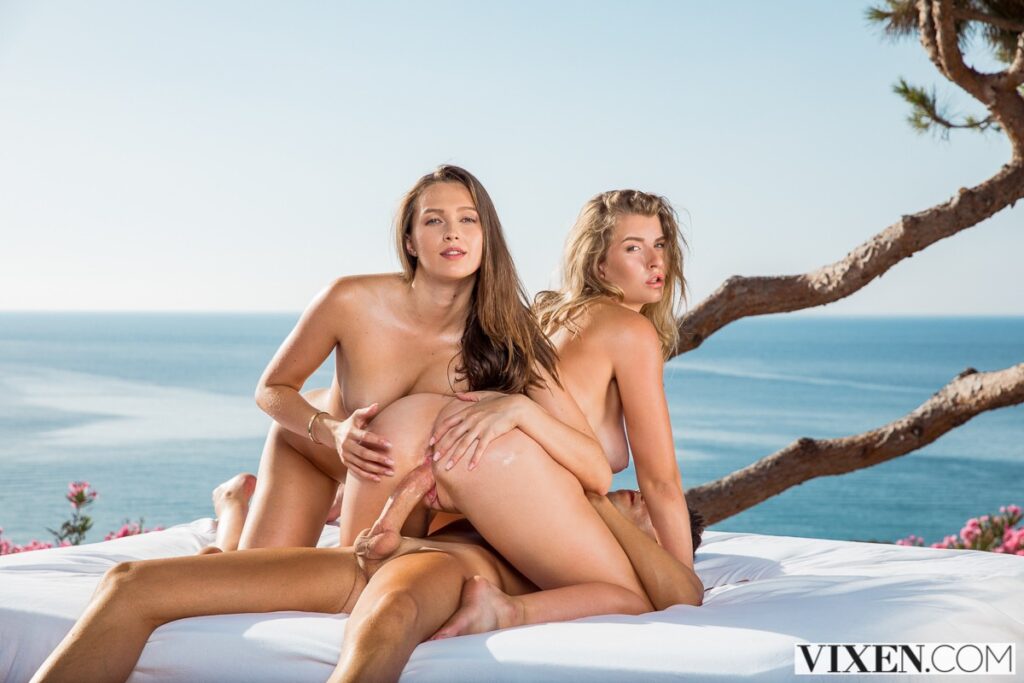 DIRECTED BY:Julia Grandi
The local rich french guy giving a tour of the countryside to two tourists to seduce them. It's their last day on holiday and they want to do something crazy. Opens a bottle of rose there and things escalate.