Feed me is A Masterpiece by Legendary Ricky Greenwood starring Lulu Chu, Julia Ann and other. Watch or Download FEED ME with Membership of Adulttime or Adultempire.
It looks like Adult Time is venturing into the world of the paranormal with this new porn movie called 'Feed Me'. This film is directed by Ricky Greenwood which is a good sign for an interesting take on what you can do with a porn movie. I enjoy his work.
FEED Me is already in Top #10 Porn Movies of 2023, Read Full list here..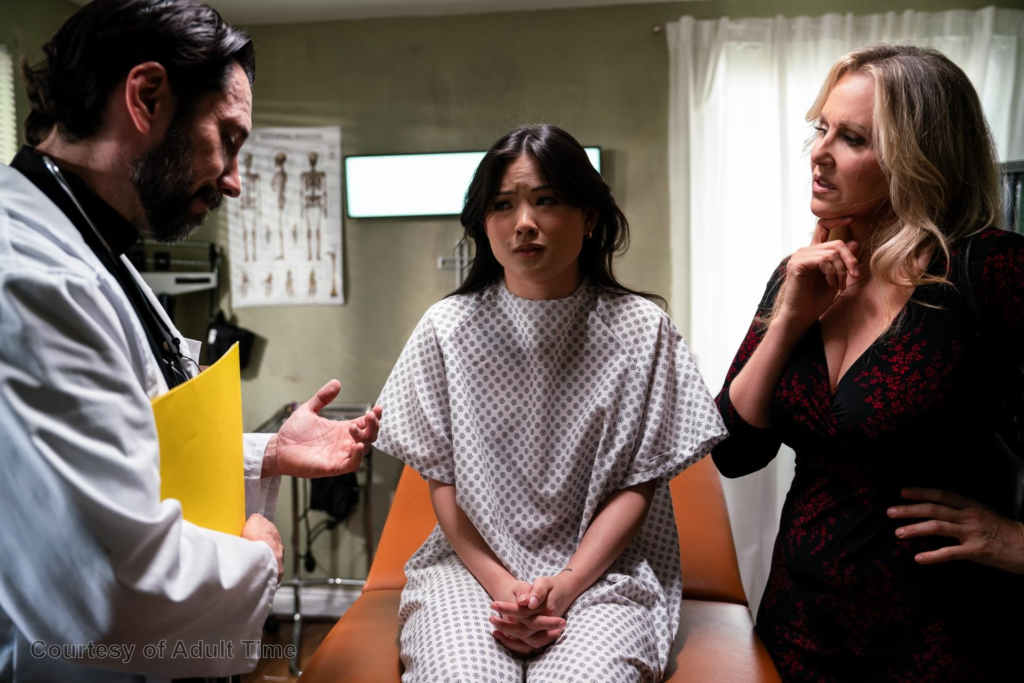 Studio: AdultTime
Director: Ricky Greenwood
Starring:
Lulu Chu
September Reign
Apollo Banks
Alex Jones
Damon Dice
Tommy Pistol
Story: Sally, an ordinary woman, finds herself consumed by an otherworldly presence, leading to an eerie transformation and insatiable hunger. With the help of Dr. Petit, Sister Dorothy, and her best friend Heather, Sally embarks on a treacherous journey to regain control over her existence and feed the monster before it devours her.
Why we Love It – There are several reasons to love it actually. This porn movie brings you right into the movie, aside from watching Lulu fuck you're trying to figure out what is going on step by step. The first scene has you screaming at Sally telling her to drop her loser boyfriend. Next we admire the effects of the being that escapes her in a dream.
Ricky Greenwood makes this film extra interesting by venturing into religious territory not commonly seen in porn movies. This movie really entertains you between the sex scenes, so much so that you may sometimes forget you are watching a porn movie and that to me is a true masterpiece.
In talking about the Feed Me, this is what Ricky Greenwood had to say…
Feed Me is a cinematic exploration of the consuming nature of desire. Through Sally's character, these cravings take on a life of their own in a journey that's both unsettling and fascinating, and we look forward to taking audiences along for this incredible ride.

As a devoted horror fan, I find projects like Feed Me incredibly motivating to work on. It is a truly distinctive addition to the adult entertainment landscape and unlike anything I have ever worked on before.

Ricky Greenwood
And that, my weird Internet friends, is why you should give a damn about this movie.
What do you think?
A Masterpiece by Legendary Ricky Greenwood starring Lulu Chu and others.